Our smartphones are incomplete without apps, wouldn't you agree? Well, here is guest contributor Teddy's pick for some of the most popular apps of all time that you simply must own!
One of the biggest reasons people buy smartphones is so they can download apps. There are literally more apps than one person could ever download and try. That's why we've created this list of the seven most popular apps that you should have on your smartphone.
---
1

Facebook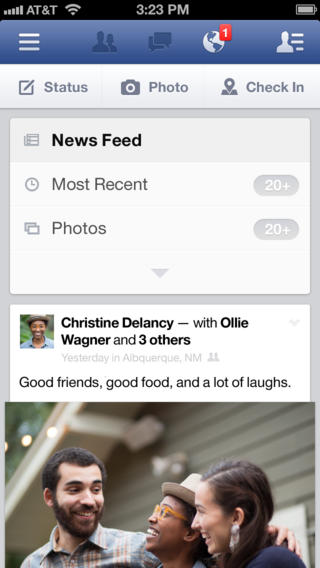 itunes.apple.com
If you have any apps installed on your phone, chances are good that Facebook is there. This app is by far the most popular app of all time. It works differently than on the computer, but you can still write posts, view your feeds and send messages to your friends. Of course, there are plenty of other apps that let you send messages, such as BlackBerry BBM for Android.
---
2

Twitter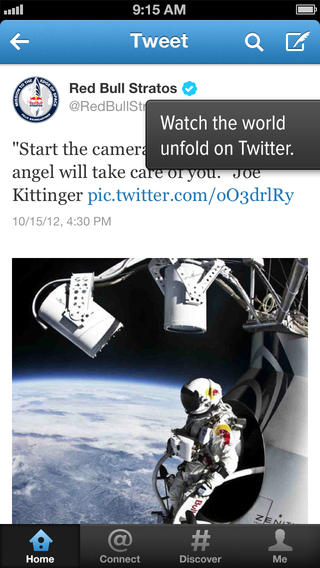 itunes.apple.com
Right behind the aforementioned Facebook app, Twitter has become just as popular if not more so. Because of Twitter's 140 character updates, it has become the go-to social media platform for instantaneous reaction to news and culture trends. Twitter's fast-paced newsfeed divulges quick snippets of commentary from both brands and individuals. You can't look away!
3

Angry Birds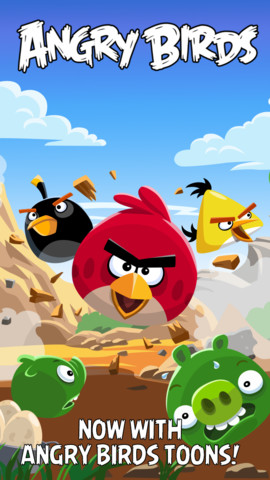 itunes.apple.com
There are thousands of gaming apps, but Angry Birds stands out as the most popular. It is actually just a simple slingshot game, but it's very addicting. You have to shoot birds through wood planks and boxes to reach the pigs. There are several versions of this game, but each one has levels where you can rank between one and three stars. If you've never played this fun game, you should download it and give it a try.
---
4

Pandora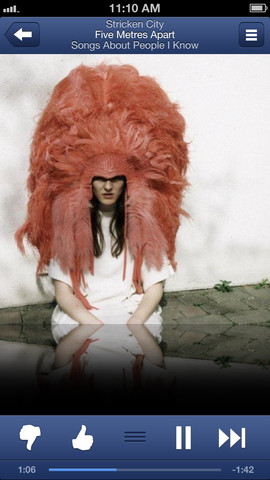 itunes.apple.com
Many smartphones have the ability to play and store music in the form of MP3s, but if you'd rather just listen to the radio, Pandora is a popular app. You could also try Spotify. These apps let you stream music based on channels you create. For instance, you can choose holiday music or select your favorite artist and then Pandora creates a playlist of similar music that you will like. Of course, you can fine-tune the system by giving thumbs up or thumbs down for each song you hear.
---
5

Instagram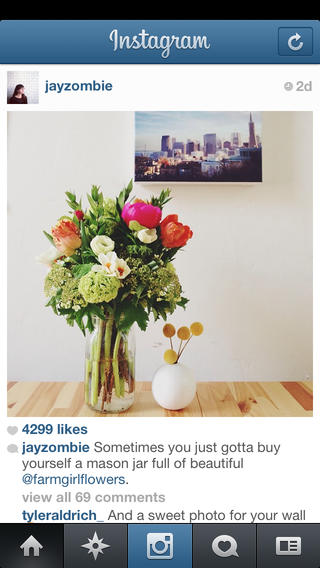 itunes.apple.com
All smartphones nowadays come with a built-in digital camera and Instagram takes advantage of this by allowing you to take pictures, make modifications and then upload them straight to your social networks. People never have to miss a memory thanks to smartphones and Instragram. There are also plenty of photo-editing apps you can use to make your photos the way you want them.
---
6

Netflix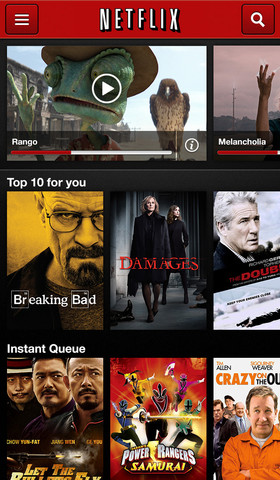 itunes.apple.com
Netflix revolutionized the way that people watch TV and movies. It is a subscription service that you can download on your smartphone to stream videos. There are thousands of videos in their repository and new ones are added every month. Whether you want to watch an old TV show or see one of the new releases to DVD, Netflix can help you out. Hulu offers a similar app for your smartphone.
---
7

Skype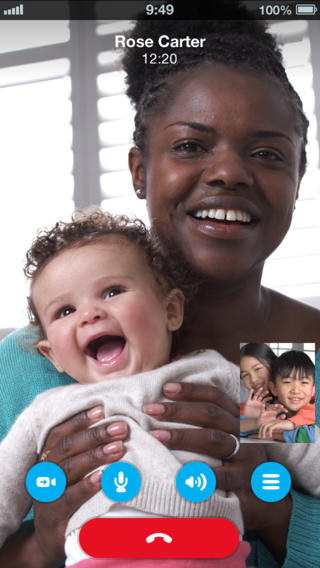 itunes.apple.com
The main purpose of your smartphone is to send and receive calls, but you can do it in more style with the Skype app. With Skype you can call anyone and chat with them face to face. This is great for military families and people who don't live near their relatives. You can watch kids grow up and have a more familiar relationship.
---
Comments
Popular
Related
Recent