When you're looking for a job you need all the help you can get – even if you are an outstanding candidate. Having a stellar resume is not enough and where big wins can be gained is by finding the vacancies in the first place. Be on the ball and get app savvy by finding jobs the 21st century way. This is my selection of the best apps to help you find a job.
---
1

Pocket Resume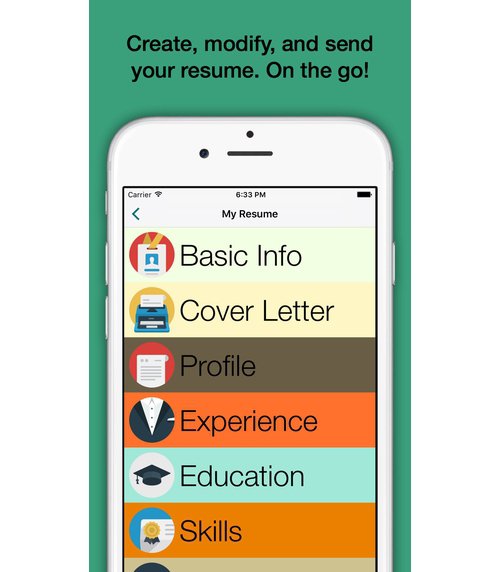 One of the best apps you can have on your phone when you are a fish in the ocean of job applicants is definitely Pocket Resume. The app allows you to create a super professional looking resume with a number of great tools to help you craft a PDF document that you can be proud to show to potential employers. There is nothing complicated about the process as it's one of the easiest resume builders available.
Download at: itunes.apple.com
---
2

JobMo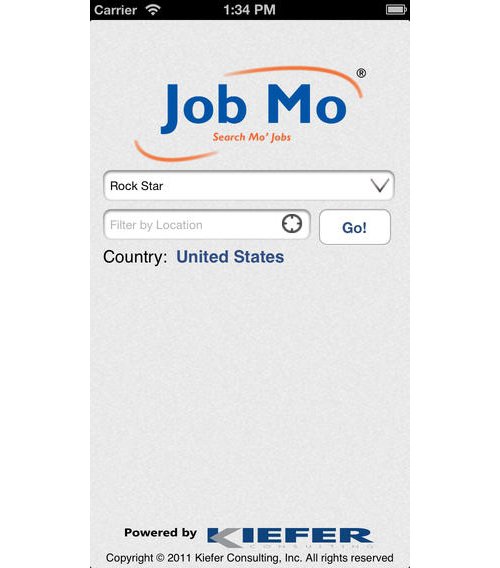 JobMo is a definitely one of the best job search apps out there. It can be a real pain to have bookmark twenty different employment sites and go through them religiously one by one every day. If you have JobMo you don't have to do that as the app pulls everything together in one easy to navigate place, and even lets you filter jobs by things like distance and salary.
Download at: itunes.apple.com
3

Interview Prep Questions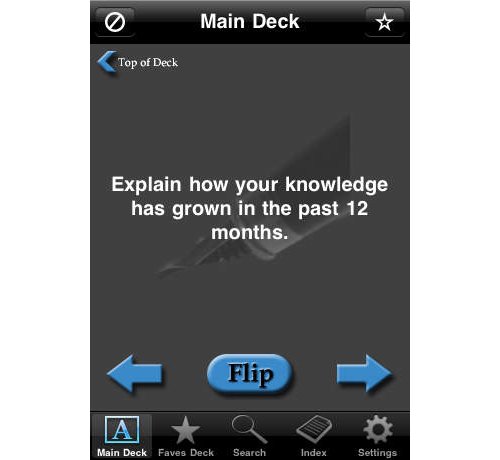 Once you have used another app to grab an interview at a company, you can use this app to help prepare yourself for all and any questions that your potential employers might ask you. The more you use this app, the less chance you will have of getting flustered and messing up your chance to impress.
Download at: itunes.apple.com
---
4

LinkedIn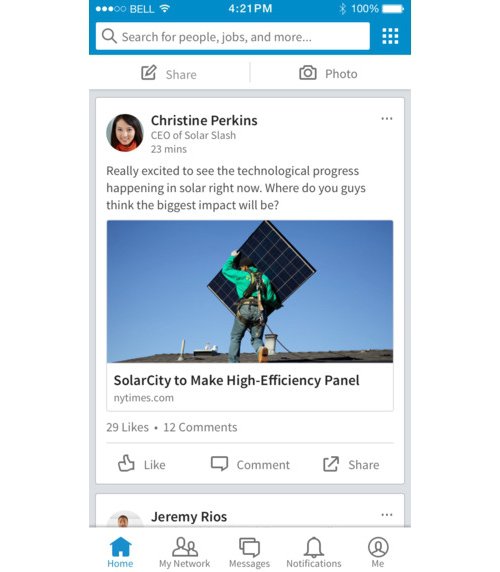 This goes without saying, but if you are not a member of LinkedIn, then you are doing it wrong! Being able to create a profile for yourself and create an online persona that companies can go to for checking out your specialized skills and endorsements from others can be the difference between giving you the job and going for somebody else.
Download at: itunes.apple.com
---
5

Indeed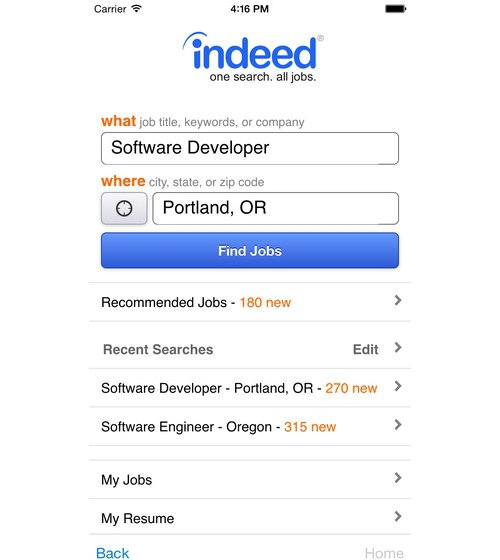 Perhaps the definitive job search app for anybody looking for a new career, Indeed is the daddy of all collating search engines, giving you all of the job ads that you could ever want at the touch a button. Indeed is fast becoming the most popular job search app in the world, so get on board and find a job that you love!
Download at: itunes.apple.com
---
6

Simply Hired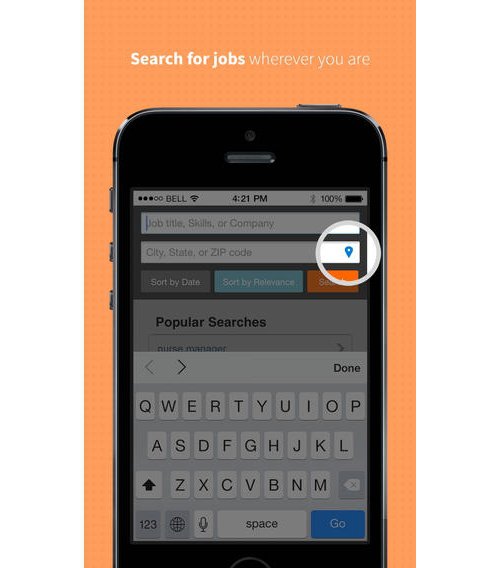 Another brilliant app that lets you browse through thousands of job vacancies, allowing you to filter the results based on lots of different preferences from salary, to distance, to part-time and full-time. The app just makes it really easy for you to discover what vacancies are out there and how many jobs you are personally qualified for.
Download at: itunes.apple.com
---
7

Craigslist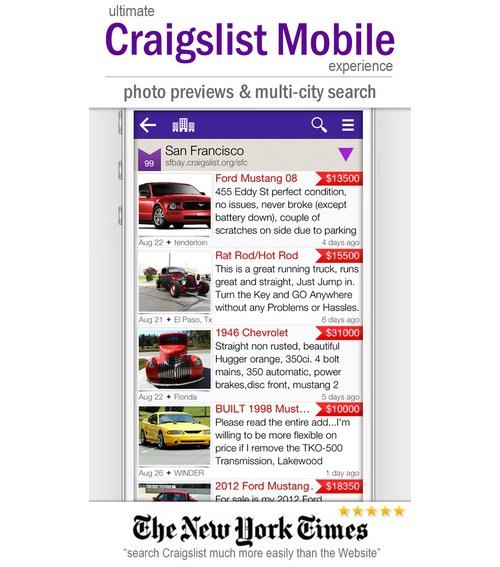 And if all else fails, simply head over to Craigslist where you will find a much wider net of potential employment opportunities. Craigslist is particularly great for people who are just looking for some temporary or part time work, and the person to person nature of the process rather than going through a middle man makes it appealing to people who want to find some paid work in a fast and simple way.
Download at: play.google.com
---
8

Career Planner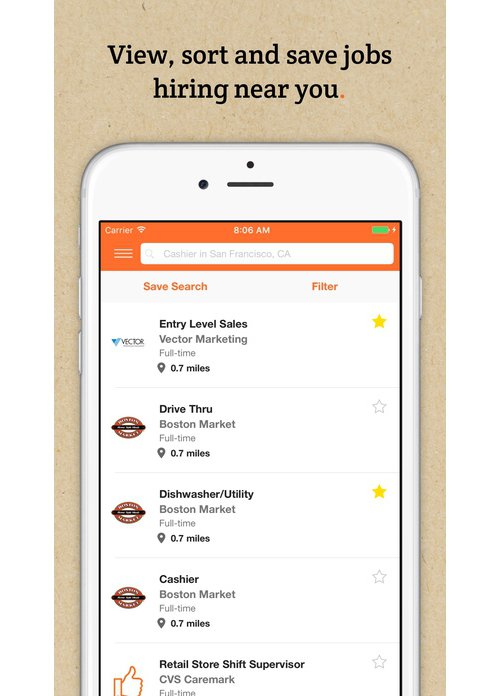 This app is designed specifically with people in the service industry in mind. It's loaded with restaurant and retail jobs that you can search by type of location. The app will also email you when a new job is available. You can even apply for any of the jobs right there on the app. If customer service is your thing, you'll definitely want to download with free app today.
Download at: itunes.apple.com
---
9

Reach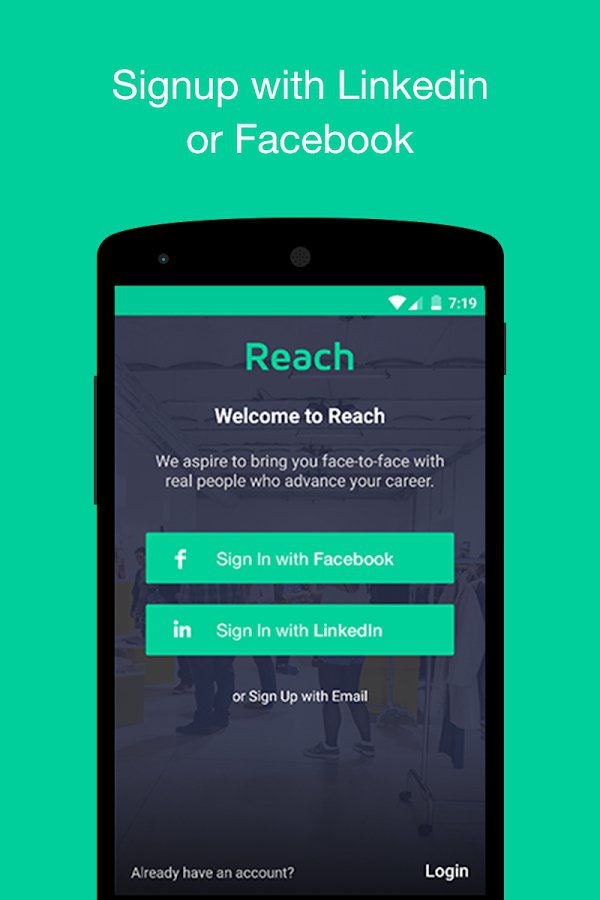 Networking is an important aspect of finding your dream job and this app lets you do just that. You can search for local professional events and you can also connect with current professionals in your area of interest. This allows you to network via your device and search of events that you can use to build new professional connections.
Download at: play.google.com
---
10

Zip Recruiter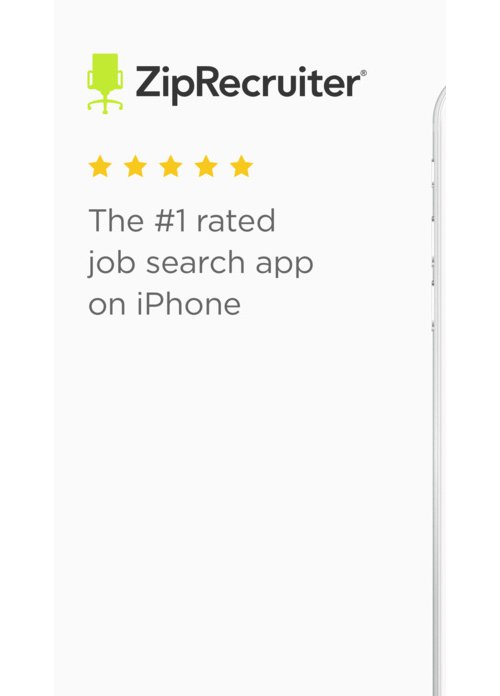 This app combines all the job listings from the others (i.e. Indeed and Monster) into one convenient location for you. You can upload your resume and bookmark jobs you want to apply for. Alerts will also let you know when openings you might be interested in are available.
Download at: itunes.apple.com
Good luck. I hope you find the job you want.
---
Comments
Popular
Related
Recent