Pretty flowers never fail to brighten up a dull day or put a smile on your face. And you don't have to be a gardener to enjoy or appreciate them. If you don't have someone to bring your flowers or just need a little mood boost, seek out these blooming lovely Instagram accounts.
---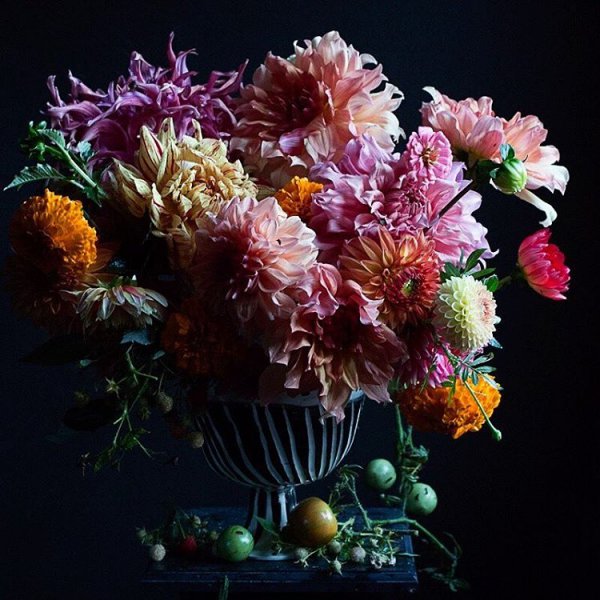 Frances Palmer is a ceramicist, not a florist, but the garden just outside her studio offers enough inspiration that it's one of the best sources of day-brightening flowers on Instagram. Huge dinner-plate dahlias, several varieties of sunflowers, colorful zinnias and even functional tomatoes interweave their way into a beautiful alliance. Her ceramics are often decorated with casual bouquets and make her wares look like still-life paintings.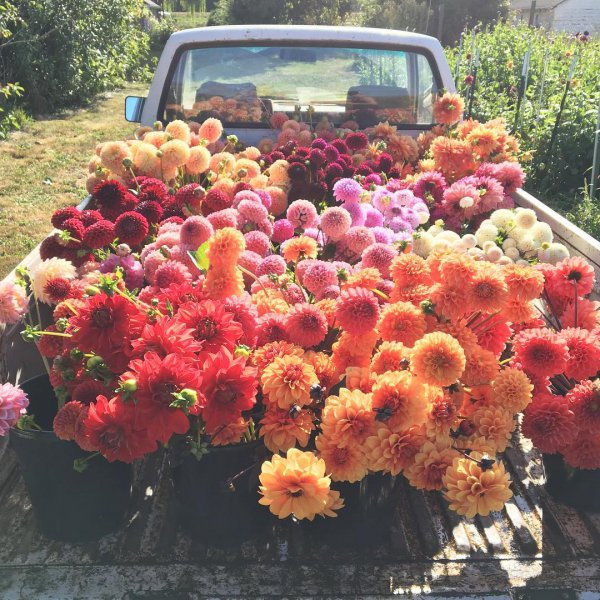 This flower farmer has a way of making her bouquets seem effortless and casual. She describes herself as being "flower-obsessed," and no wonder - her farm in Washington State has amazing soils for growing gigantic and plentiful flowers with lots of diffused light to bring out the true colors. Her bridal bouquets are fluffy and unique, in stark contrast to more formal styles offered by other florists.
---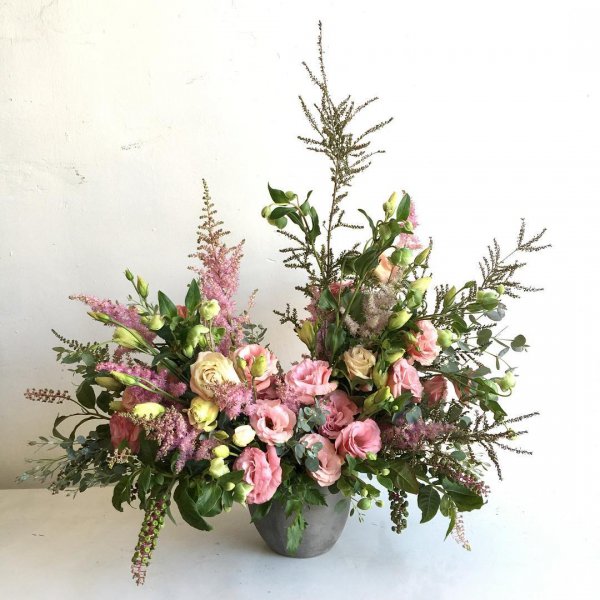 This floral designer will challenge anything you know about balance and style, since he seems to make up the rules as he goes, and much to our benefit! Followers will be treated to flowers under the tables and around the fishpond, the incorporation of fruits and props, and his penchant for rich, spreading designs. His bold works and his thoughtful pictures will keep you entertained and engaged!
---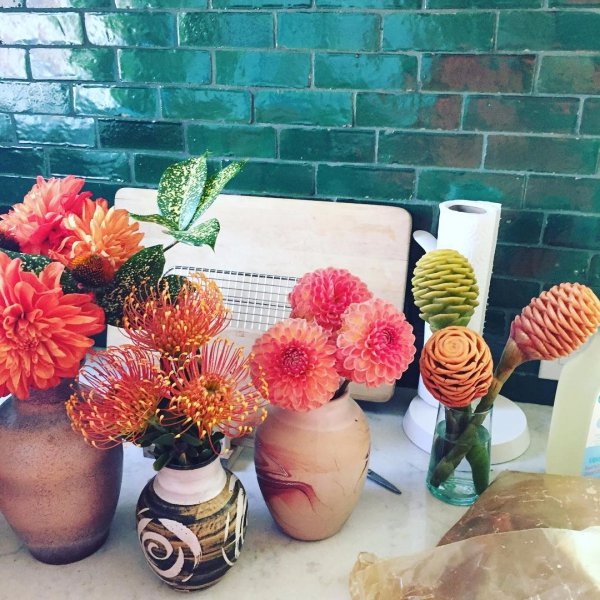 This interior designer does things with flowers, plants, fruits and vegetables that you never imagined possible – she creates portraits with them. Her delightfully whimsical offerings range from comical to serene, and you'll find yourself wanting to try it out for yourself. Her #bloomsonblack series puts flowers against a black background, making them pop right off the screen. They will definitely make you look at flowers in a whole new way!
---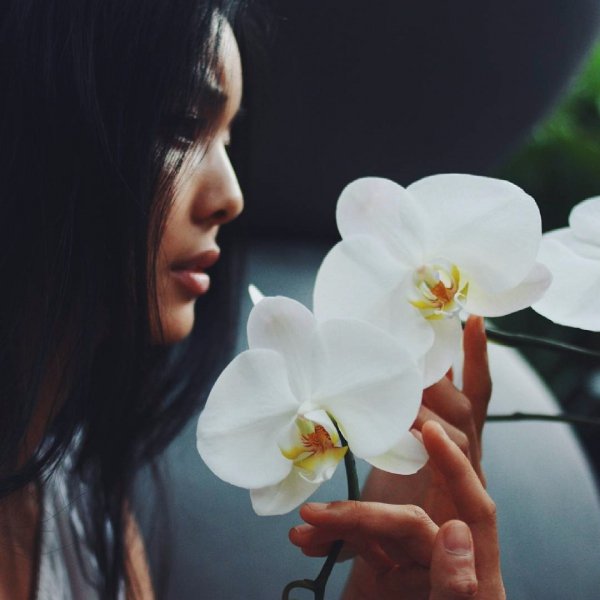 Lani Trock puts a decidedly romantic twist on her photography. Her unconventional style often uses flowers as a prop in mystical compositions photographed by the light of the moon or in the misty morning light, perhaps. These photos feel like the subjects have been stumbled upon accidentally and, therefore, are a pleasant and unexpected surprise.
---
6

Ja Soon Kim (@omjsk)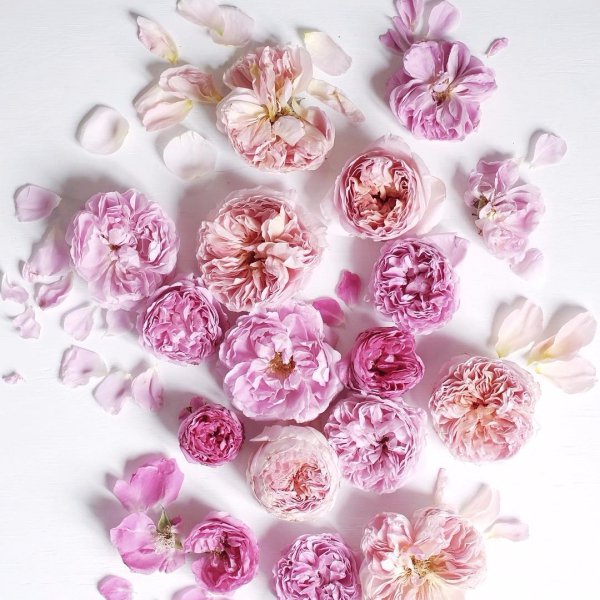 If you love patterns and color, you'll love the way Ja Soon Kim combines them into designs that would be just as comfortable in a frame as applied to your wall like wallpaper. From carefully spaced blooms to random forest patterns, she uses the accidental balance of color and texture as well as purposeful manipulation to bring out nature's beauty.
---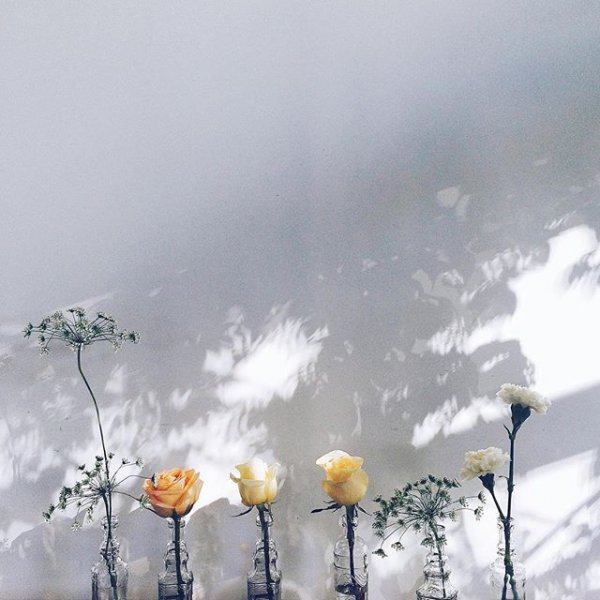 This Vancouver-based photographer uses flowers and greenery as sort of a garnish to her photos, but also to create messages. Although the majority of this Instagram page includes a variety of photography subjects and styles, the shots that include flowers and foliage may feature something as whimsical as leaves flurrying around a coffee cup to messages spelled out in petals, such as "The Light Will Come" or "Imagine."
---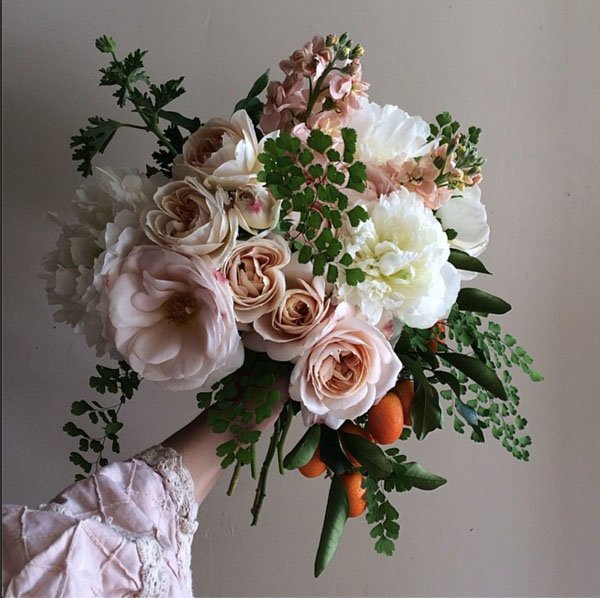 You can tell right away that this floral designer has a love for sweet, romantic, Victorian-style designs. Chock full of roses, poppies, wildflowers and other dreamy selections, she's paired the frothy bouquets on her Instagram page with misty morning fogs, cabins in the woods and lacy frocks to make you feel like you've entered another kinder, gentler world.
---
9

Taylor Tomasi Hill (@tthblooms)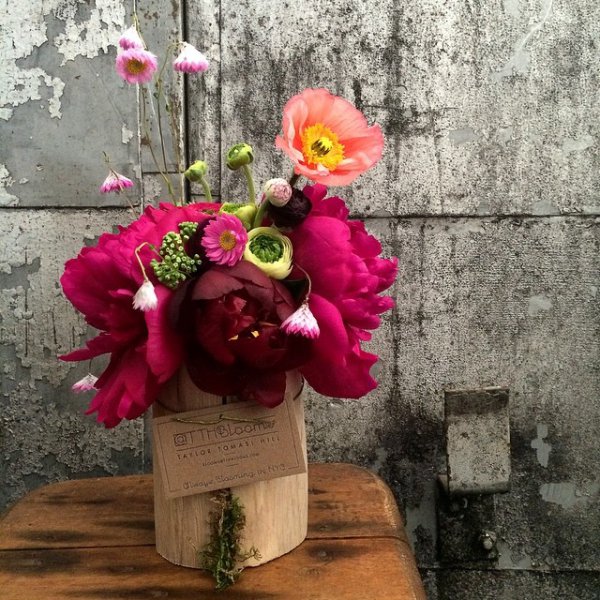 Taylor Tomasi Hill didn't start out being a floral designer, she started in the fashion industry and used what she learned there to create some very chic and lovely arrangements. Bold colors may be paired with old wooden boxes or old-fashioned milk jugs. Backdrops may include tables with magazines or invitations, or in some cases, the striped crosswalk on the street. Arrangements are often decorated with rustic paper-bag ties. Her second career is blooming!
Did you ever think about following this type of Instagrammer? Are you going to take a look now?
---
Comments
Popular
Related
Recent