Dating apps sometimes suck. A lot of times you find people only looking for hookups when you're trying to find love, or vice versa. Sometimes you think you meet a great guy but then he turns out to be a total creep. Ugh! But now, you can check out these apps from bustle.com to help you find Mr. Right! You never know... He may be right around the corner. 😉
1

Tinder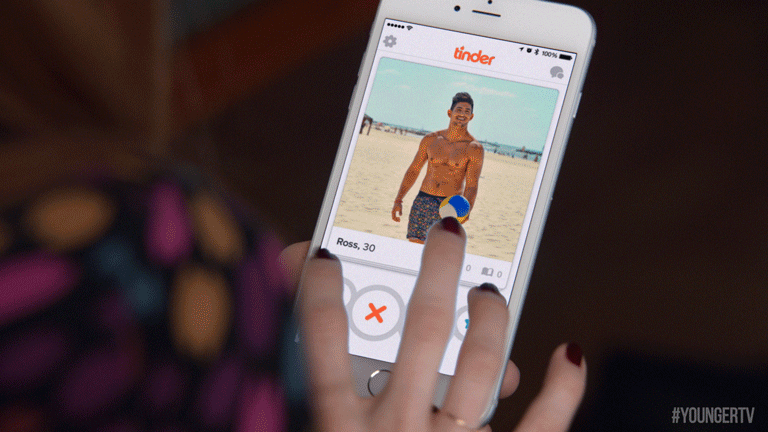 Tinder has gotten a bad rap over the years for being a place to go if you're only looking to hookup. I'm here to tell you that that isn't always the case! Tinder just might help you find the one you're looking for in a place you never expected. The original swiping app, the new upgrades allow you to Super like and connect with people easier than ever before.
2

Bumble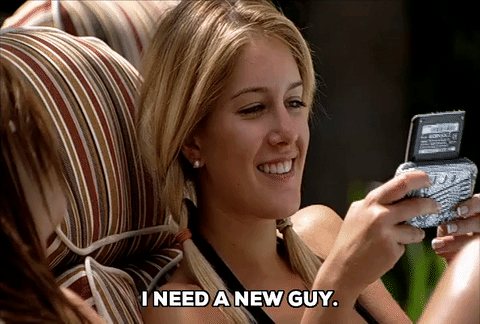 This App made by women, for women aims to give ladies control over their virtual dating lives. It's basically feminist Tinder: Men are not allowed to message first, leaving it up to the girls to start off the conversation however they see fit. If the lady doesn't start a convo with a match within 24 hours, the chat disappears forever, providing an incentive to actually make connections with people rather than just playing the "who'll make the first move" waiting game. While it's true (and great) that many women may already feel empowered enough to send the first message, Bumble is a fun Tinder alternative for girls who are on the shy side. Plus it's never a bad thing to remind women that they're in control of their own bodies, despite what many gross trolls would have them believe.
3

Happn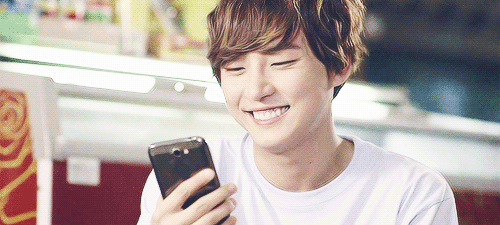 This app App could basically be renamed "Stalkr," but that doesn't stop it from being a personal favorite of mine. By turning on your location services, the app shows you people you've "crossed paths with," within one city-block. Then, like Tinder, you can "like" someone which opens up the option to chat. So next time you're on the subway and are too scared to actually approach a Ryan Gosling lookalike, download Happn and pray to the Sex Gods that he has the app, too. Bonus: Spotify teamed up with Happn to let you send songs to potential dates, so you can send a girl or guy a not-so-subtle hint by messaging them "Pony" by Ginuwine in lieu of a cheesy pickup line.
4

Coffee Meets Bagel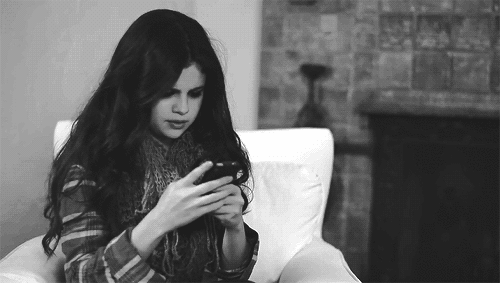 CMB functions a little differently than Tinder: You get only one match — called a "bagel" — a day, every day at noon (it sends you a push notification to let you know when it's ready). Then you can either "accept" or "pass" on this person; if you both accept, then a chat line opens up and stays active for a week. The lack of endless matches is both a positive and a negative — it's not as overwhelming as Tinder, but there's also not the possibility for limitless hours of swiping entertainment. However, you can earn or purchase "coffee beans" that you can use to unlock more matches if you so desire. One more awesome thing: If you "pass" on a person, it will ask you why — presumably to make your future matches better suited to you — and then offers you another "free" bagel for the day (sometimes more than one if you continue to hit "pass").
5

Hinge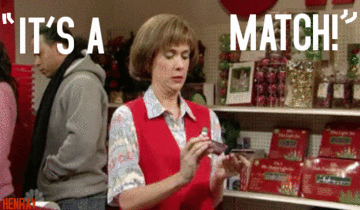 Hinge uses your real-life network (and by "real life" I mean Facebook) to find potential matches that aren't necessarily sketchy strangers. It hooks you up with friends of friends, so the people you're chatting with can be vouched for by people you trust. Like Tinder, your profile is built around your Facebook photos and interests, and then you can chat with someone once you've both "liked" each other, but the similarities end there. Hinge provides only a "select list" of matches rather than an endless amount, so the number of potential baes is more of a gentle stream than a roaring waterfall. Once you've run out of second- and third-degree connections, the app makes more "tangential" connections, still trying to find you people based on your social networks. Even more good news: The app now calls out users who are already in relationships, putting their Facebook relationship status on the app so no one is deceived.
6

OkCupid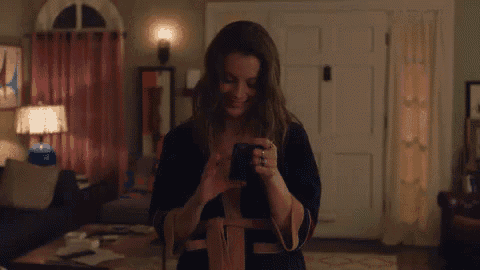 Putting OkC on this list was inevitable, right? I don't think I need to explain it since it seems to be just as popular with Millennials as Tinder, but it is worth including since it has such a large network of people to choose from. If you're tired of simply swiping and want to procrastinate for hours by penning the world's wittiest dating profile and answering hundreds of match questions, OkCupid is perfect for you. Plus, reading typo-ridden messages and profiles is half the fun of OkCupid, so you can do that to kill time on the subway, even if the more serious "soulmate search" isn't your cup of tea.Though all that can be rather time-consuming and is surely not for the everyman who just wants to hookup with someone new every weekend, OkC has other options as well. It has a Tinder-like feature called "Quickmatch" where you can swipe through people nearby — if you both "liked" each other, it lets you know (although you can chat with them either way, unlike on Tinder). I can't even tell you how much of my life has been spent staring blankly at the OkCupid app — trust me, I wouldn't steer you wrong.
7

Plenty of Fish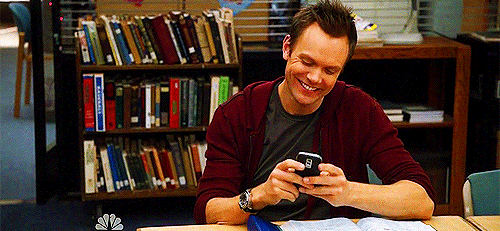 Also known as POF, this free dating app is great for those really looking to connect with people. An advanced matching algorithm (like Match.com or Eharmony uses) you have the option to subscribe to up your chances of more matches. Used by millions of people, POF is probably one of your best bets at finding exactly what you're looking for without looking too hard.
Popular
Related
Allwomenstalk Reviews