Of all of the helpful and fun apps out there, I have to say that makeover apps are one of my favorite types! Not only can you try a totally new haircut or color, you can try a certain shade or trend in makeup you've been dying to try all without leaving your bed! If you've never tried using a makeup app before, it's super easy, you just snap a photo of yourself and you can try out tons of new looks. The next time you're thinking about changing up your look or you just have some time to kill, try out these fun makeover apps for a new look with no strings attached!
1

YouCam Makeup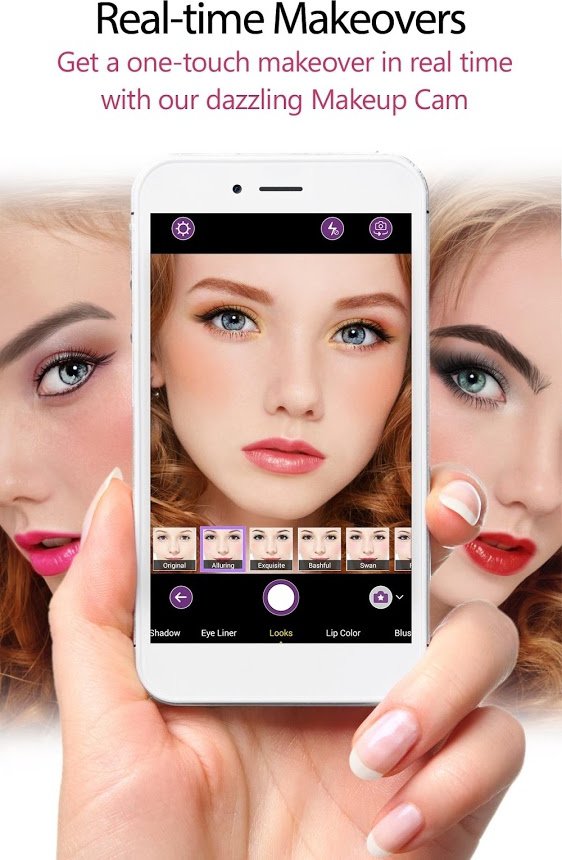 On Google Play: play.google.com
On iTunes: itunes.apple.com
This is one of the first makeover apps I tried and I was impressed with all of the different things you could try. For instance, you can contour your face, give yourself a new eye color, and even try a double eyelid. I was most interested in trying seeing how I'd look with different eyebrows but sadly there really weren't that many options and it looked cartoonish. I think the blush and lipstick was really realistic looking so definitely try those features out.
2

Perfect365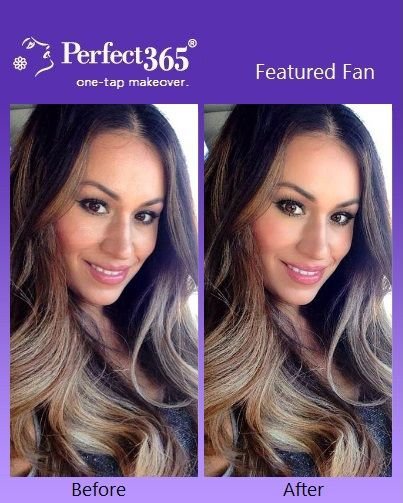 On Google Play: play.google.com
On iTunes: itunes.apple.com
This app offered an option to give yourself a makeover live where you add makeup to your face in real time or you can try different types of looks on a photo. There were also lots of categories such as Everyday, Glamour, Wild, and you can get really detailed on the colors you use on your face which is a plus. They also had a feature where you could try looks from The Huntsman: Winter's War!
3

Modiface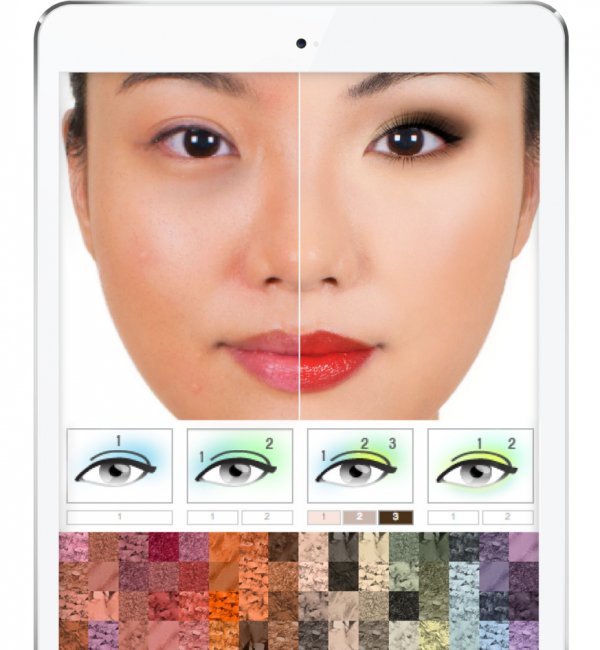 On Google Play: play.google.com
Like Perfect365, Modiface utilizes facial recognition technology so you can accurately apply makeup to match your features. You can vary the intensity of the makeup, eye color, and do a side-by-side comparison with your original photo and your new look. Another cool feature is that you can try out some of your favorite celebs' signature styles.
4

Makeup Genius by L'Oreal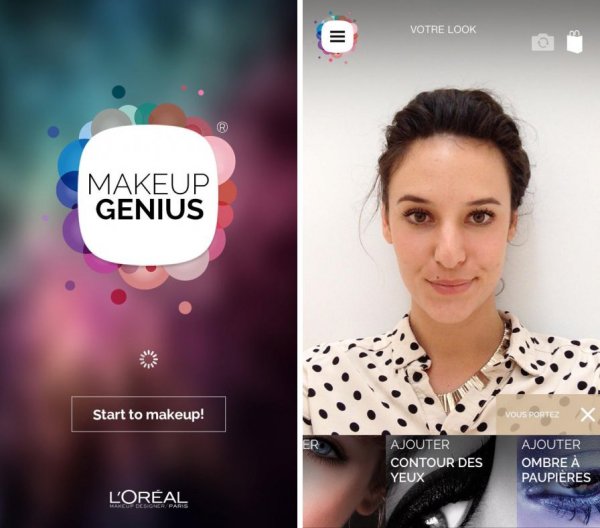 On Google Play: play.google.com
On iTunes: itunes.apple.com
Leave it to L'Oreal to create a makeover app that looks super realistic. I loved being able to try out makeup looks from some of its celebrity ambassadors like Eva Longoria, Fan BingBing, and Cheryl Cole to name a few. But, I think what I enjoyed most was being able to see myself with a dark, smoky eye. I have yet to master the technique myself and it actually looked good so I know it's doable!
5

You Makeup - Makeover Editor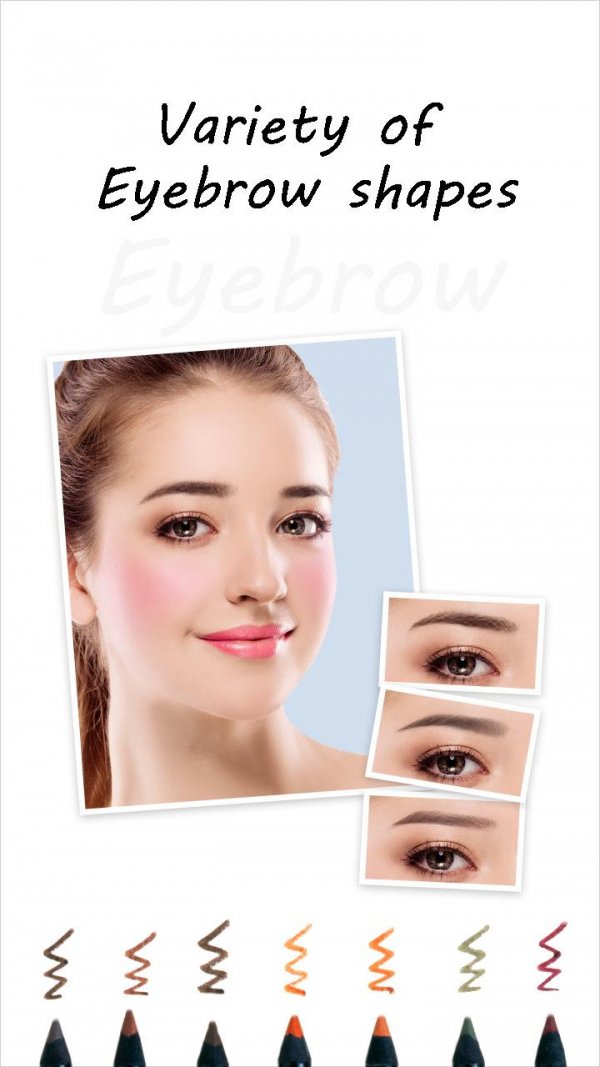 On Google Play: play.google.com
This was the first app that I came across that featured makeup for men. I checked it out and it featured a limited selection of eyebrow shapes, facial hair, some eyeliner, and lip color. For the ladies, there were lots of looks ranging from natural, glamour, to fashion but I was disappointed with how unnatural the eyebrows looked. Other than that, the blush, eye shadow, and lipstick were all quite realistic.
6

Hairstyle Makeover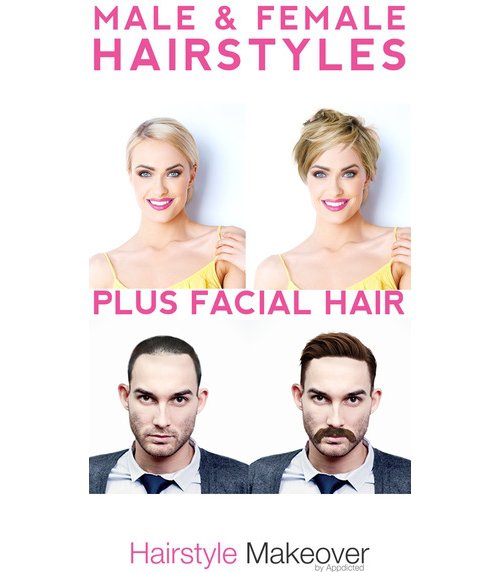 On iTunes: itunes.apple.com
Getting a makeover isn't just about makeup, hair is equally important. The aptly named Hairstyle Makeover app allows both male and female users to try out new hairstyles and even facial hair. I don't own an iPhone so I didn't get to try this app myself but some of the reviewers commented on how natural the hairstyles looked which is always a plus!
7

Instant Celebrity Makeover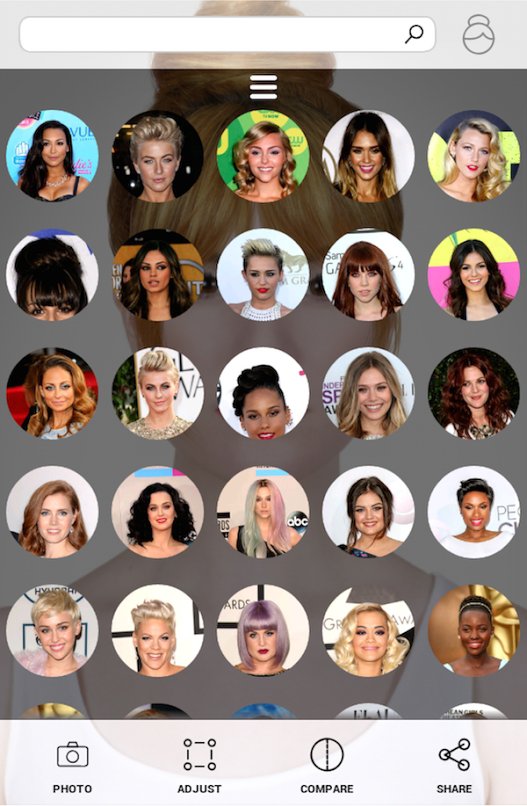 On Google Play: play.google.com
On iTunes: itunes.apple.com
Who hasn't fantasized about rocking the same makeup as their fave celebrity? I know I have! It looks like the Android and iPhone versions are a little different but they both allow you to transform yourself to get red carpet ready like Hollywood's hottest.
Who needs a glam squad when you can easily try out so many different hair and makeup looks in an instant? Have you ever tried a makeover app before? Which one do you like best?