Do you want to boost your brainpower, hone your memory, and even improve your emotional intelligence? Then put your smartphone to good use by ignoring your social networking for a while and get stuck into one of these apps that'll make you smarter.
1

The New York Times Crossword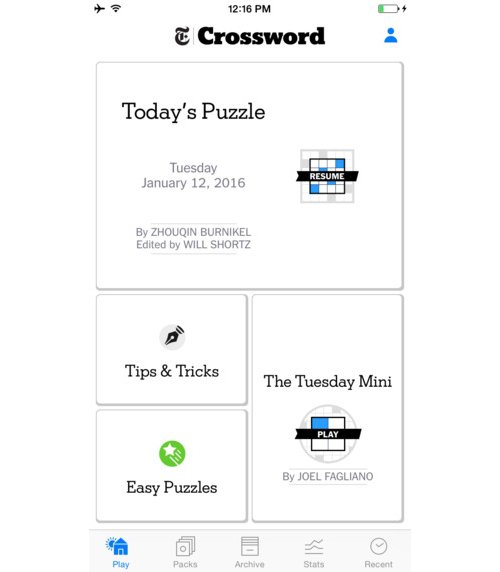 Do crosswords make you smarter? They can certainly test and improve your vocabulary. Also, with cryptic clues you can get some real teasers that test your logic and thinking and problem solving skills. It does demand a fair amount of general knowledge in order to complete.
itunes.apple.com
2

Blocks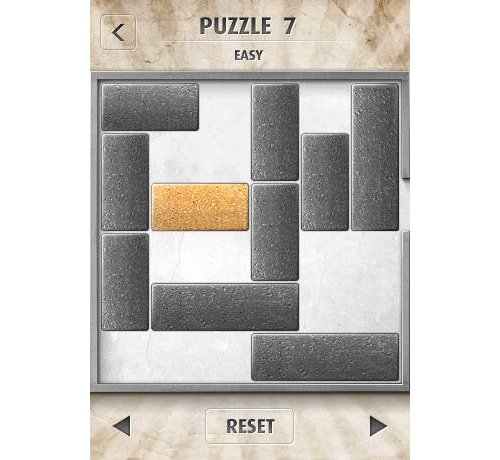 Improve your logic skills with this blocks app. It is already a well-rated app considering its simplicity, so there is a good chance that even if it doesn't improve your logic, you will still have fun. Some users say it is addictive, which is a plus if the app is helping improve your mind. It may look like a kid's game, but it gets very tricky.
itunes.apple.com
3

Personal Zen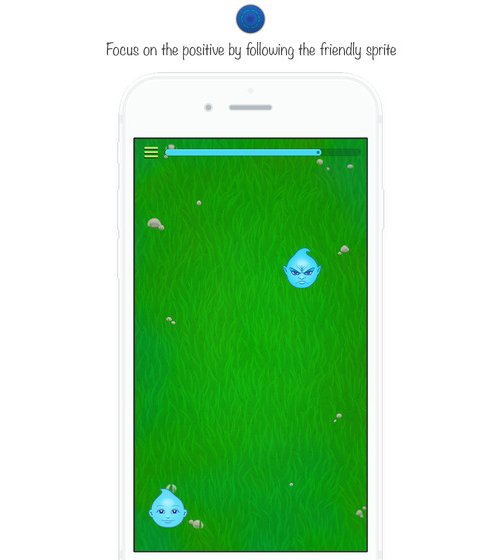 This app helps you relax and may help remove a little of the stress that is in your life. If you suffer from anxiety, then there is a chance it is hindering your growth towards becoming a smarter person. This app will help remove that hindrance.
itunes.apple.com
4

Circles Memory Game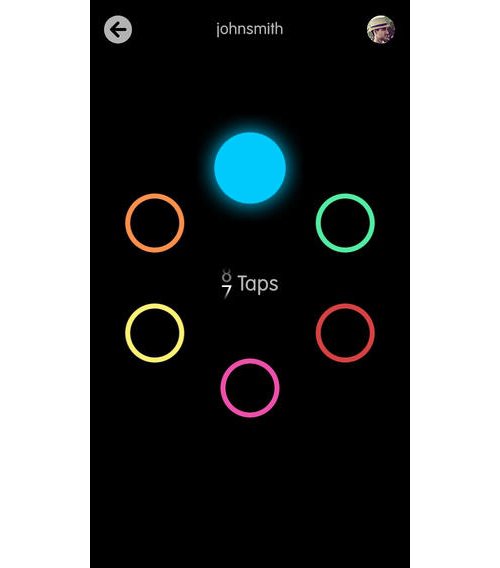 This app helps you improve your memory. It is not fun to play, but it may help you store and retrieve information more efficiently so that your memory improves over time. This app also helps support Alzheimer's research when you pay for it. If you have a better memory, then it is possible that becoming more intelligent as a process may become easier.
itunes.apple.com
5

IBooks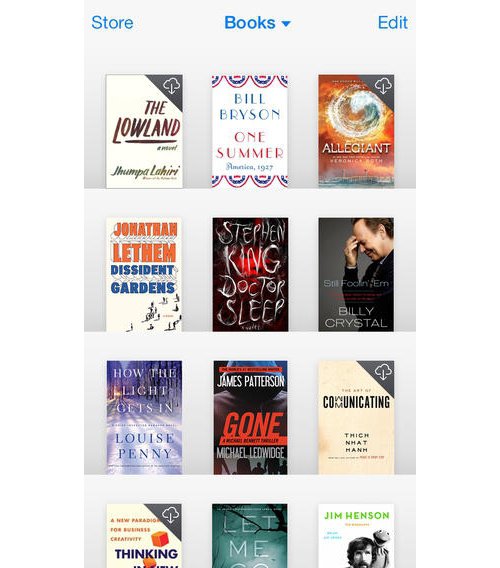 This app allows you the chance to read books and learn more. You may read on the bus or when you are waiting for something. There is a wide variety of books for you to choose from and Apple are frequently updating their library with new books. The app is free to download. It is a nice alternative to other book libraries, and it is rather big.
itunes.apple.com
6

Clockwork Brain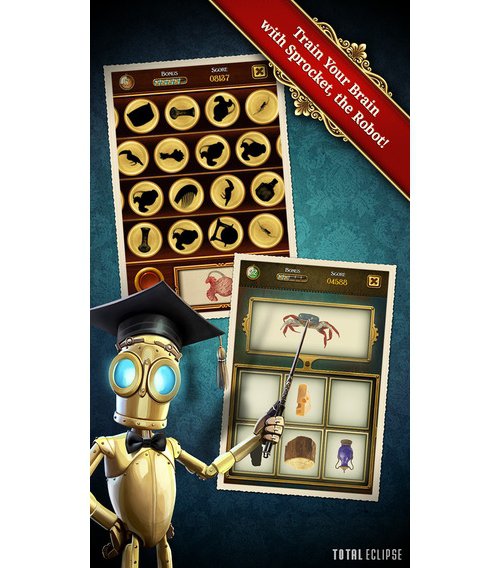 There are plenty of people that claim puzzles make a person smarter. It is probably better than sitting and watching YouTube videos all day. It tries to make becoming more intelligent fun, and some people say that it is mildly amusing. The more puzzles you do, then the more you exercise your brain to the point where you may see and feel a real difference.
itunes.apple.com
7

Eidetic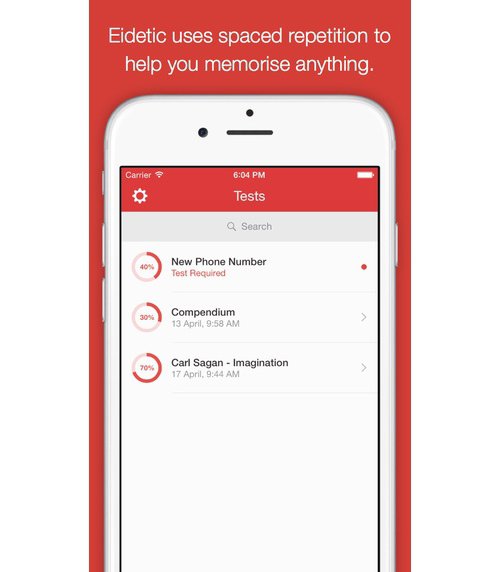 This app may make you sharper, which is fine, though it also makes you sound more intelligent, and that is a big benefit. You may memorize words and facts that a person with a higher IQ may say. There are also exercises within the app that help boost your memory, which is handy when you are trying to remember new words.
itunes.apple.com
8

Owl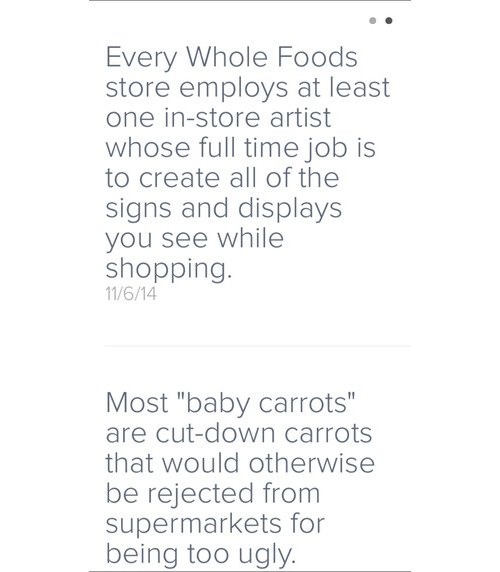 Owl is full of trivia, but it is not the sort of thing that you will hear on game shows. These are oddball and strange facts that will astound people (if they believe you). You may look through the library at their facts, or you may read the fact that is randomly generated every day. It may not make your brain any smarter, but it will make you sound smarter.
itunes.apple.com
9

Atlas by Collins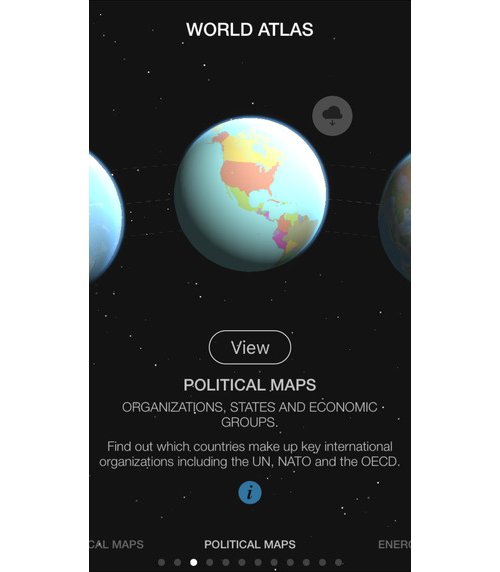 If you want to become smarter, then some form of research and study is in order. If you are looking for a good and reliable resource about geography and the world, then you could do worse than the Atlas by Collins app. There are nine globes you may learn from, there are plenty of learning tools, and it features a wide variety of maps.
itunes.apple.com
10

Today in History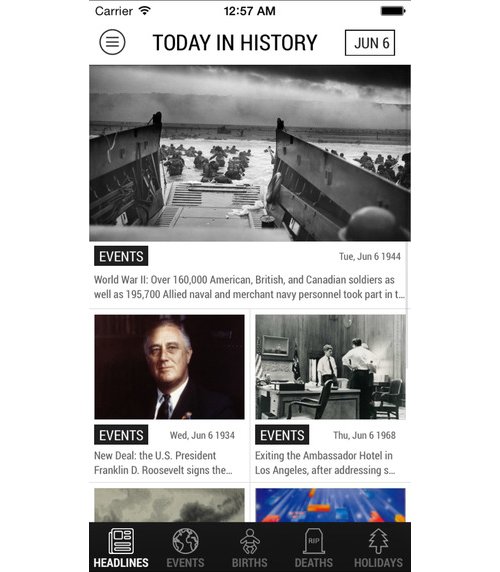 Many people confuse general knowledge with intelligence. That isn't necessarily so. General knowledge relies on memory more than intelligence. But, being able to recall historical facts will definitely give the impression of being smart. Today in History delivers what happened on this day in history, every day. You get a quick overview of the day's historic births, deaths, and important events, and if something piques your interest, you can follow the in-app links to read more about it on Wikipedia.
itunes.apple.com
play.google.com
11

My Minutes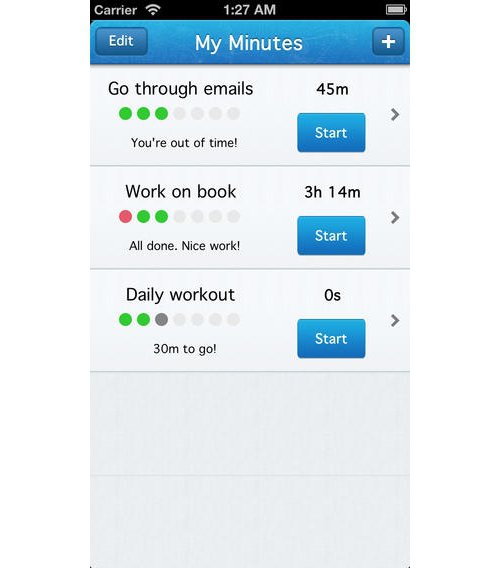 Being smart is all well and good, but you need to be able to apply yourself in a timely manner. You need to be able to use your skills and your newfound intellect in a productive and positive way. This app allows you to set time limits for your tasks. As a result of using this app, you will learn how important your time really is and you learn how to use your time a little better. It helps show you just how much you are able to achieve in the space of a day. It teaches you how to make the most of your time so that you may see just how productive you are able to be.
itunes.apple.com
play.google.com
12

Fooducate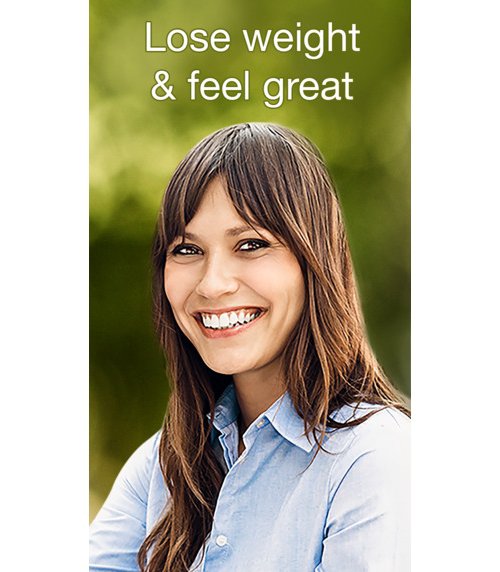 Eat smarter with Fooducate. We all know about the negative effects of a poor diet. You may be eating a poor diet without knowing, so allow this app to teach you what you should and shouldn't be eating. Many people say that a good diet will make people sharper and more alert too, which is another good reason to use this app.
itunes.apple.com
play.google.com
13

Brain-N-Back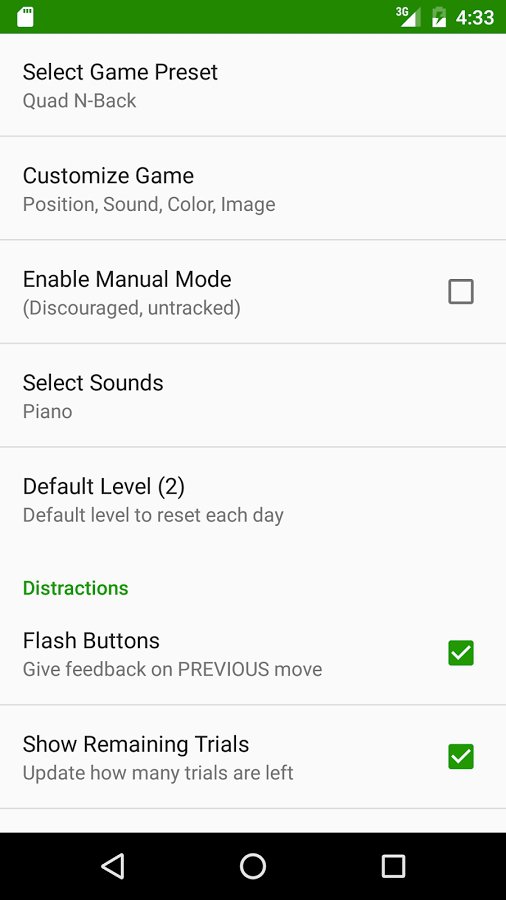 This app claims to make people smarter. It works on Android phones and on desktop computers. It takes you through a series of challenges that helps make you more intelligent. It works on your fluid intelligence, which stimulates parts of your brain that you do not use that often.
play.google.com
14

Flipboard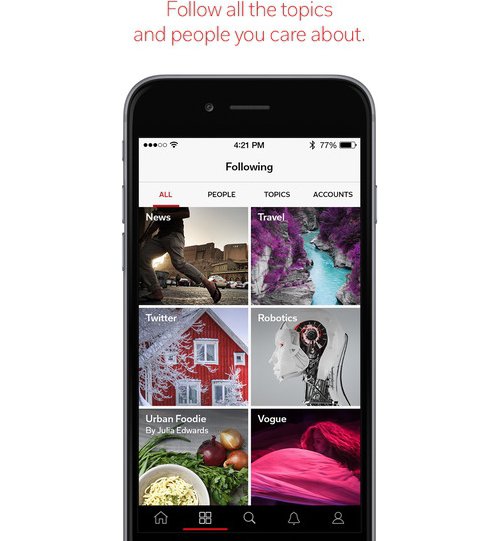 Some people believe that reading the news will make them smarter. It may or may not be true. It will certainly help make a person less ignorant of the world around them. The Flipboard app allows you to flip through news features. Maybe you will find something interesting. Plus, it will help you sound more worldly-wise to the people around you.
itunes.apple.com
play.google.com
15

SmartThings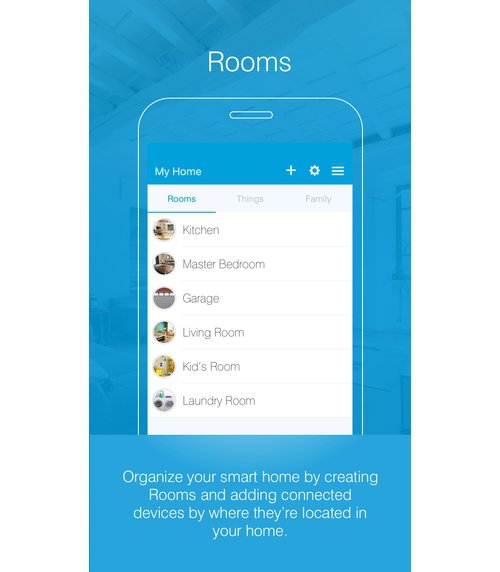 If you are planning to become a smarter person, then you should consider making your house more suitable for a smart person. With the SmartThings app, you are able to control different things around your home. It is difficult to set up, but it is easy to use. You will have to buy accessories in order to control some items in your home.
itunes.apple.com
play.google.com
16

Ted Talks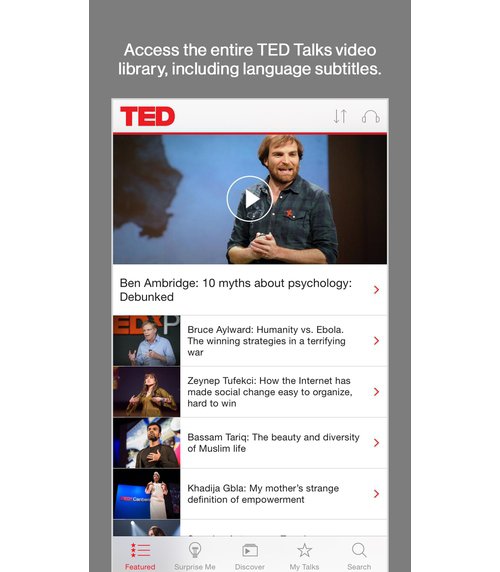 The great thing about Ted Talks is that they improve your mind at your convenience. Plug into a talk whenever you've got a few minutes and it's certainly no chore. On the TED app, you can build custom playlists, explore talks curated by topic, and download videos to watch offline. And it can be surprisingly entertaining as well as informative.
itunes.apple.com
play.google.com
17

Critical Thinking University Think-O-Meter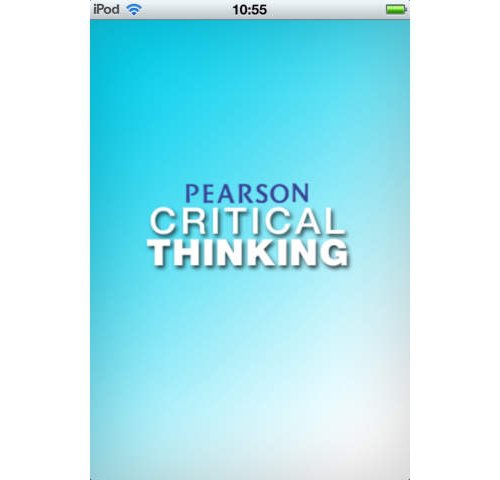 This app gives you a bunch of hypothetical situations. You are supposed to study them and then see what you remember via a test. The app is free to use on Apple devices. The only problem is that app doesn't work for some devices, and there is no way to critically think your way around it.
itunes.apple.com
Have you tried any of these or do you have other recommendations?