Having a bad day? Love animals? Thinking of getting a new pet? No matter why you have dogs, cats or fish on the brain, Instagram is a great place to look. There are loads of fun pets and animals to follow. Looking at them is almost as good as having your own pet at home. Without the maintenance. Also, you can finally decide once and for all if you want a dog or a cat. No matter what, these adorable Instagram stars are going to make you smile.
---
1

Adele the French Bulldog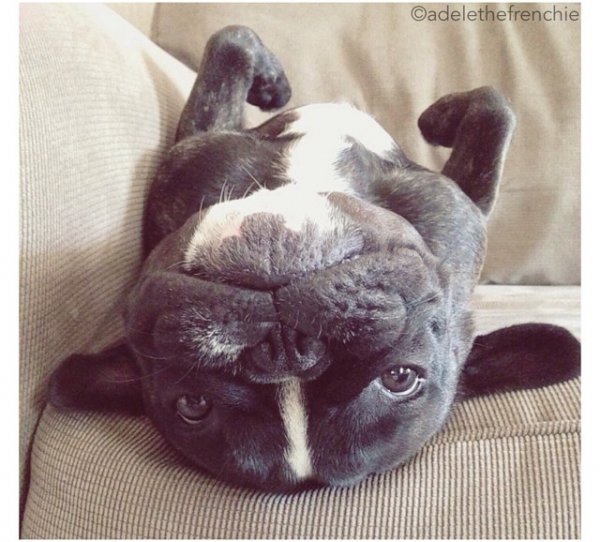 @adelethefrenchie
Cute! For some reason, one of Adele's quirks is lying on her back. She became a sensation because of her adorable face and her penchant for making everyone around her smile. Check her out and you won't be able to be upset or sad. And you might even find yourself wanting one of your own.
2

Darcy the Flying Hedgehog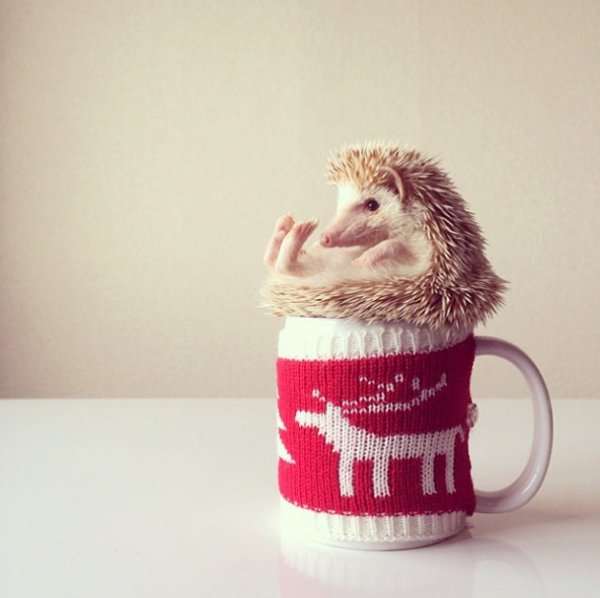 @darcytheflyinghedgehog
Darcy doesn't really fly, but she more than makes up that for by being super cute. Despite the prickles, this little hedgehog will worm her way right into your heart. You'll love seeing what she's up to every day and you can't help but smile when you see her.
---
3

Yogurt the Pirate Dog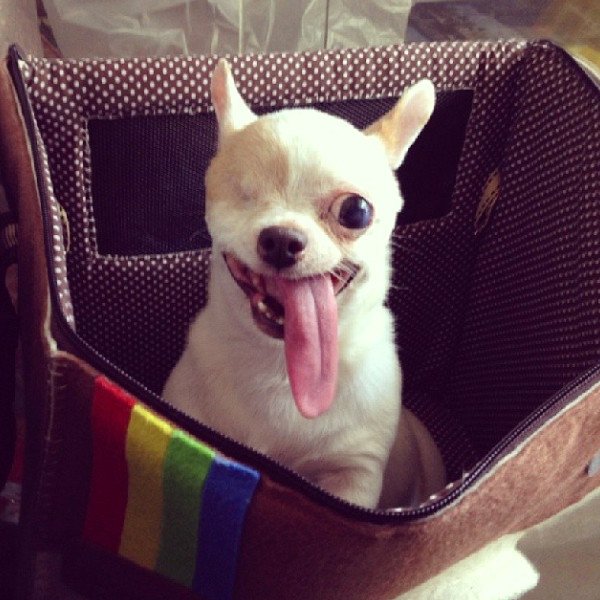 @yogurt_thepirate
Could anything be cuter? This one-eyed pet appears regularly on Instagram dressed as a pirate. And that tongue makes for some hilarious and adorable facial expressions. How could you not come back every day and see what Yogurt is up to?
---
4

Three Pits in a Chair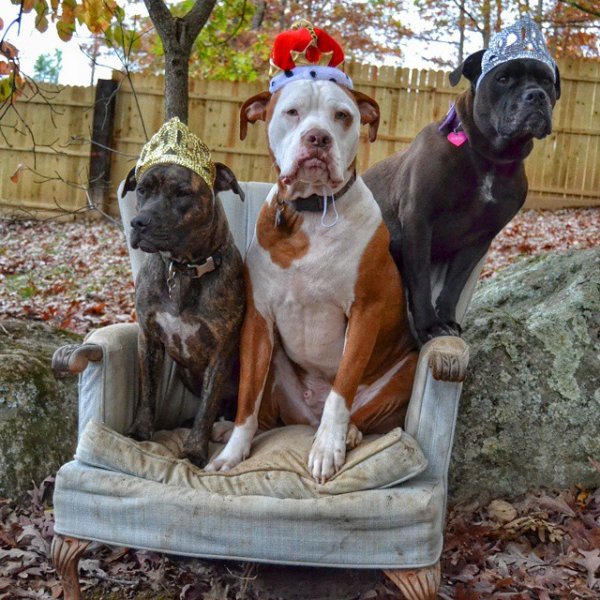 @3pitsinachair
Here's proof that pit bulls aren't the monsters they are made out to be. These three pit bull pets are seen in a wide range of armchairs and all wearing silly hats. If you can think of something funnier than dogs wearing hats, let me know!
---
5

Marnie the Dog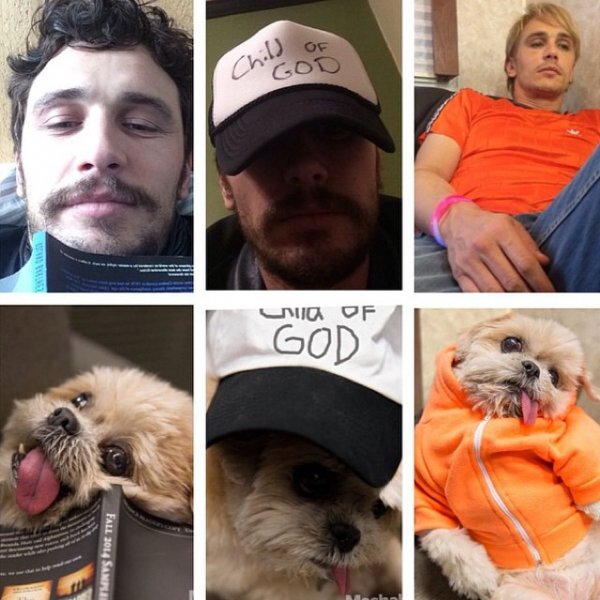 @marniethedog
Are you a James Franco fan? So is the owner of adorable Marnie. Check out the resemblance! Who will you enjoy seeing more of? James Franco or Marnie? It's a toss up.
---
6

Prissy Pig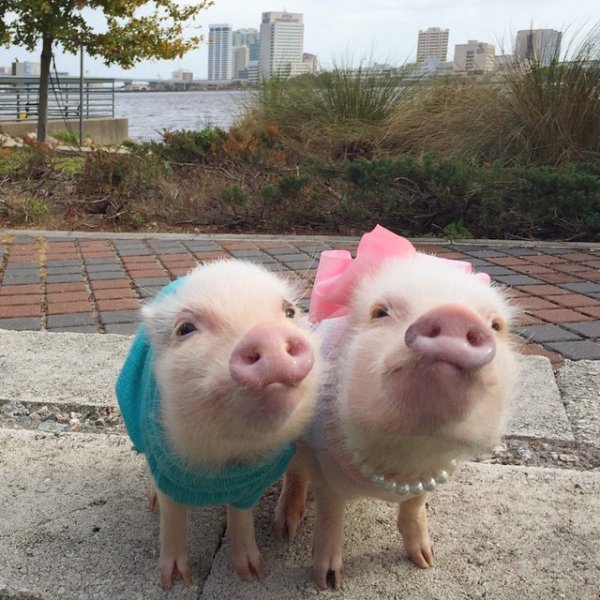 @prissy_pig
Prissy and her brother Poppleton are the cutest piggie siblings you'll ever see. They are routinely seen about town dressed in their finest. Mooning for the camera and looking good doing it is their biggest skill. You won't be able to get enough of these cuties.
---
7

Maccha the Cat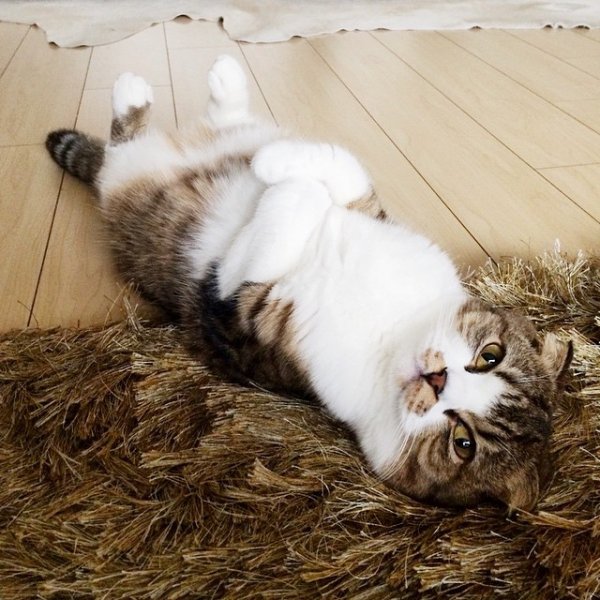 @macchacat
What happens when a cat is born with an unusually short tail? She becomes an instant Instagram sensation! This sweet little feline loves to pose for the camera and she always looks super cute while she's doing it.
Which one is making you smile right now? What other Instagram pets should we be following?
---
Comments
Popular
Related
Recent