With so many distractions around us, it's easy to get disorganized and feel like you have nothing under control. However, it doesn't have to be that way. With these apps, you can regain control over your time and life events to make sure you're always on the right path!
---
1

Pearltrees
On iTunes: itunes.apple.com
Price: Free
Pearltrees is a great and easy way to keep everything you need organized. On the app, you can save web pages, photos, files, docs, PDFs or notes and organize them into different collections. Can you imagine how awesome and convenient it would be to have everything you like with you all the time? You can access all your interests anywhere, anytime!
---
2

Evernote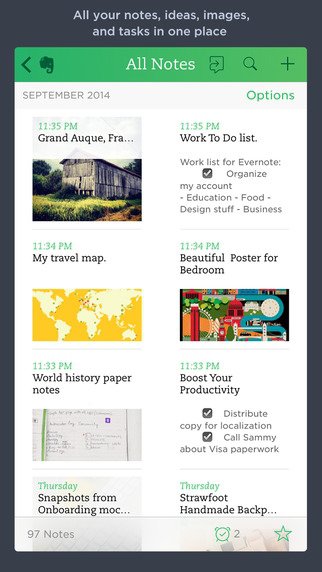 On iTunes: itunes.apple.com
Price: Free
Evernote is already well known for helping users stay productive so if you don't have this app downloaded, you need to get it now! On it, you can write notes, checklists, organize web articles, docs and photos and even discuss your work with others right within the app! You can rest assured that, with this app, you'll stay focused and get things done!
---
3

Simplenote
On iTunes: itunes.apple.com
Price: Free
Got a lot of thoughts running through your mind? Jot them all down and keep them all organized with Simplenote! It's an easy way to keep notes, lists, ideas and everything else. Your notes will even stay in sync with all of your devices for free! The app is all about speed and efficiency. As your collection of notes grows, you can search through them and keep them organized with tags and pins. You can even share them and publish them for other people to see!
---
4

Todoist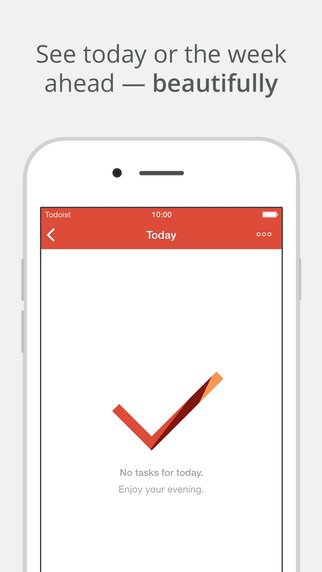 On iTunes: itunes.apple.com
Price: Free
This app is perfect for people with big goals and big to-do lists. Whether you need to collaborate with your team, keep track of your important projects or just need a reminder to pay your phone bill, Todoist will be there to help keep you organized. You can add, complete and re-schedule tasks from your phone or other devices - even while you're offline!
---
5

Hours Time Tracking
On iTunes: itunes.apple.com
Price: Free
With a visual timeline, you can set reminders, do detailed reporting and turn tedious processes into enjoyable ones. You can track your time by clients, projects and tasks to make sure you're prioritizing your time and getting to everything that needs to be done. You'll never feel like you don't have enough time!
---
6

Fantastical 2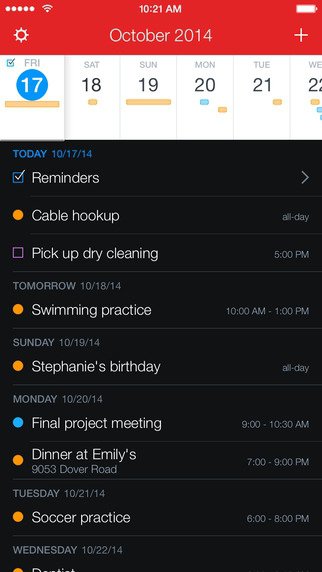 On iTunes: itunes.apple.com
Price: $4.99
This app takes calendars to the next level! If your device supports diction, you can speak the details for your event or reminder and the app will input the rest. Create reminders by starting your sentence with "reminder," "todo," "task," or "remind me to." For example, need to pick up milk at the grocery store after work? Tell the calendar, "todo buy milk at 5pm" and it'll send you a reminder at the time desired!
---
7

Forest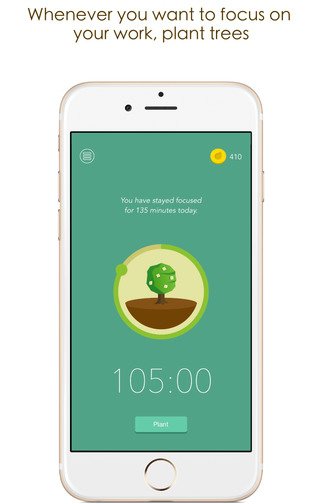 On iTunes: itunes.apple.com
Price: Free
Have you ever had so much to do but can't seem to get off your phone? Well, Forest provides an interesting and unique solution to beat your phone addiction! You can go on the app and "plant a seed," which turns into a tree in thirty minutes. However, if you leave the app to answer a text, play a game, etc., the tree withers away and you're left with nothing. Nothing's really keeping you from leaving the app but the sense of achievement and responsibility will keep you from picking up your phone - giving you time to get organized and be productive!
Well, there you have it! These are just a few apps that can help you stay organized and efficient. Can you think of any others?
More
---
Comments
Popular
Recent