Don't let your period catch you by surprise. Use an app so you always know when it's coming. That way, you'll always be prepared, and won't risk ruining your favorite jeans or underwear. Here are the best (free!) period tracker apps for the iPhone:
---
1

Pink Pad Period and Fertility Tracker Pro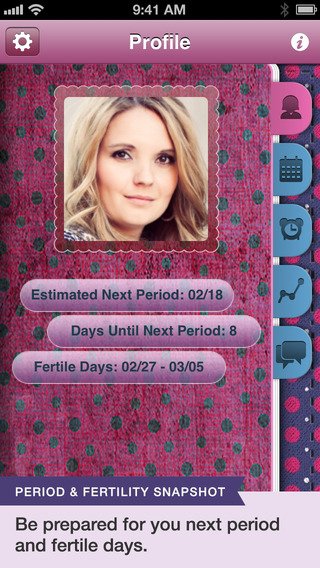 On Itunes: itunes.apple.com
This app will estimate when your next period will arrive and tell you the exact date and the amount of days until it hits you. It will also let you know what days you'll be the most fertile, which is helpful if you're trying to conceive a baby, or if you're trying hard to avoid an unwanted pregnancy. It also allows you to track your mood and symptoms that you feel during that time of the month, and will even give you reminders about when to take your birth control and visit your gynecologist.
---
2

Clue Period Tracker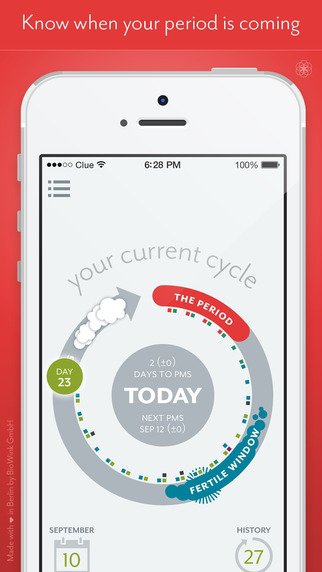 On Itunes: itunes.apple.com
This app will work on an apple watch, so if you own one, it won't be hard for you to track your cycle. Clue works in a similar way to the previous app. It tells you when your next period is coming, lets you know when you're most likely to get pregnant, and tracks things like your sex life, pain, and cervical fluid.
3

Period Tracker Lite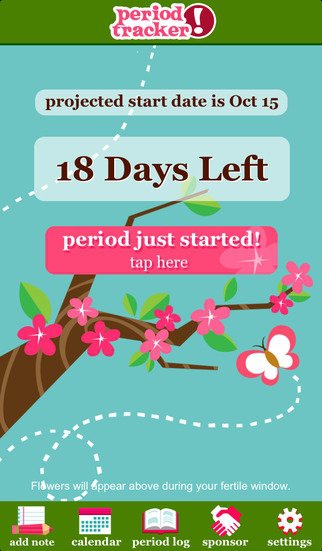 On Itunes: itunes.apple.com
This is probably the cutest of all the period tracking apps out there. It comes with a pink calendar that places a flower on days you're ovulating and a heart on days you're intimate. It also asks you to rate your pain when it comes to backaches, bloating, cramps, cravings, acne, and so much more. It also allows you to keep track of your weight and temperature.
---
4

Period Diary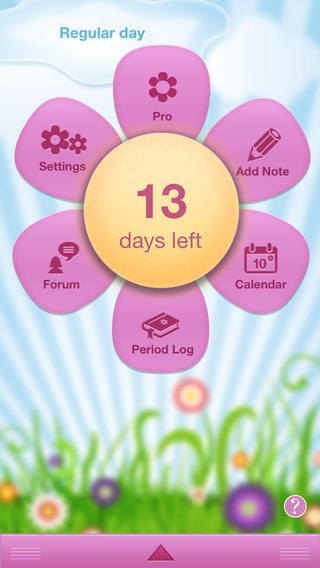 On Itunes: itunes.apple.com
This app has a discreet icon name, which is called PD. That way, if any of your friends or your little brother decide to go through your phone, they won't know what the app is. Even if they click on it, it's passcode protected, so no one can get access to your information but you!
---
5

Life – Menstrual Cycle Calendar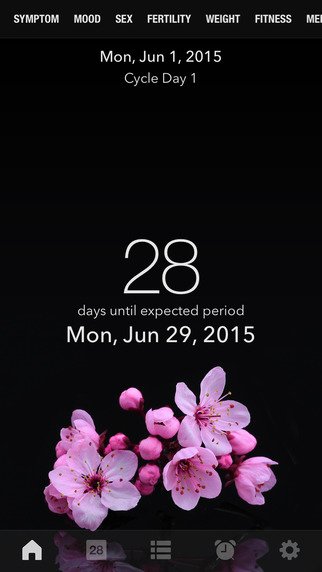 On Itunes: itunes.apple.com
This add is free from ads and allows you to choose custom wallpaper. It'll also remind you when your period comes late, and when it's time for you to take your birth control. It even comes with a fitness tracker, weight tracker, medication tracker, and sex tracker. What more could you possibly ask for?
---
6

Monthly Cycles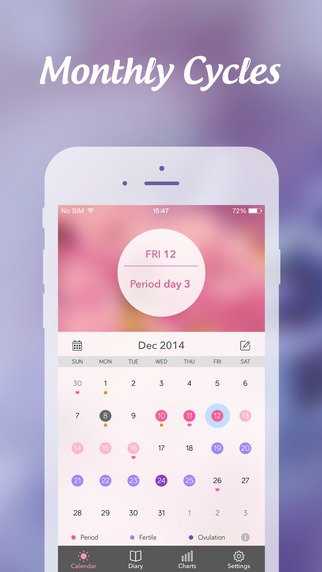 On Itunes: itunes.apple.com
This app contains detailed graphs that will allow you to view your body's changes easily. It also has a pregnancy mode, so if you're on your way to becoming a mommy, it will count down the days until you give birth. It's perfect for every girl, young and old!
---
7

Kindara Fertility Tracker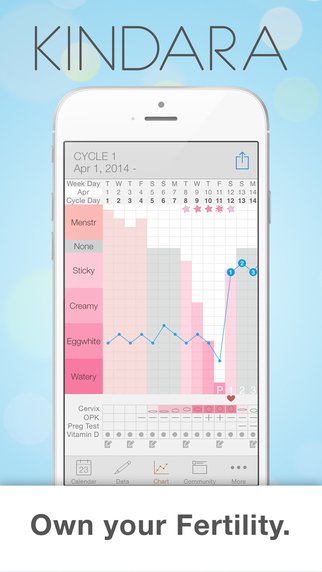 On Itunes: itunes.apple.com
The more you use this app, the more accurate it'll be. Every single time you input data, it will change the way that it calculates your cycle. There's even a knowledge base contained within the app, so that you can learn more about your body. It's a teaching tool contained in one handy app.
There's no chance of ruining your favorite underwear if you know exactly when your period is coming! Do you use a period tracker app?
---
Comments
Popular
Related
Recent