With so many ridiculously cute kitties to collect in Neko Atsume, it may be some weeks before you glance up from your phone to realize you're still missing a few of them in your catbook and albums. Gasp! How can you attract these cats to your yard, the rarest of the rare Neko Atsume kitties? Let's find out.
Table of contents:
1

Joe DiMeowgio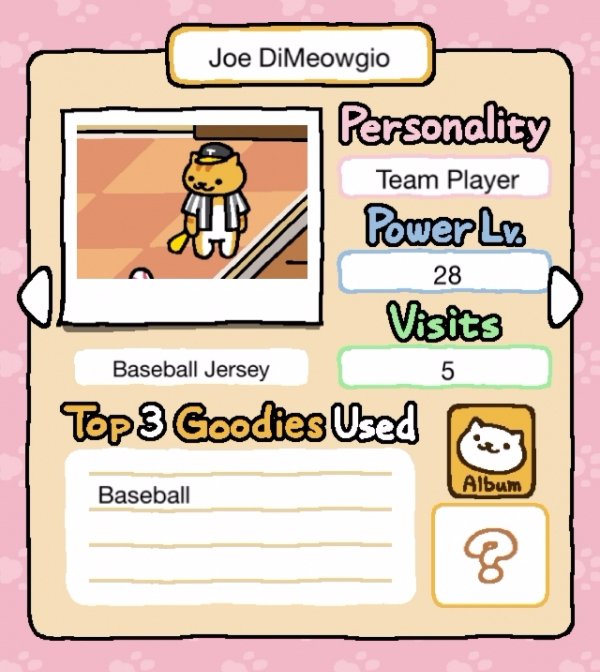 This baseball-themed kitty really loves one toy more than others... what could it be? Yeah. It's the baseball. He's not picky about food, though, so fill the bowl with Thrifty Bits or Frisky Bits and he'll show up soon.
2

Senor Don Gato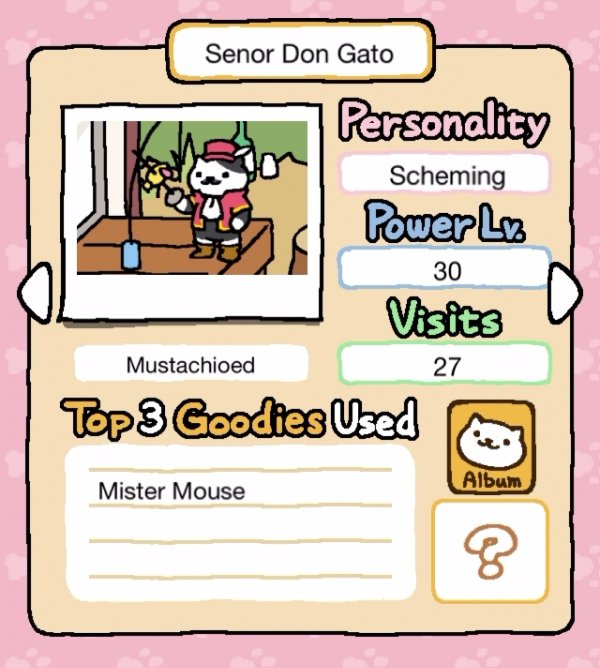 I love his little outfit, and of course, his cute mustache! He loves the Mister Mouse toy, and he's not too choosy about food, either.
3

Xerxes IX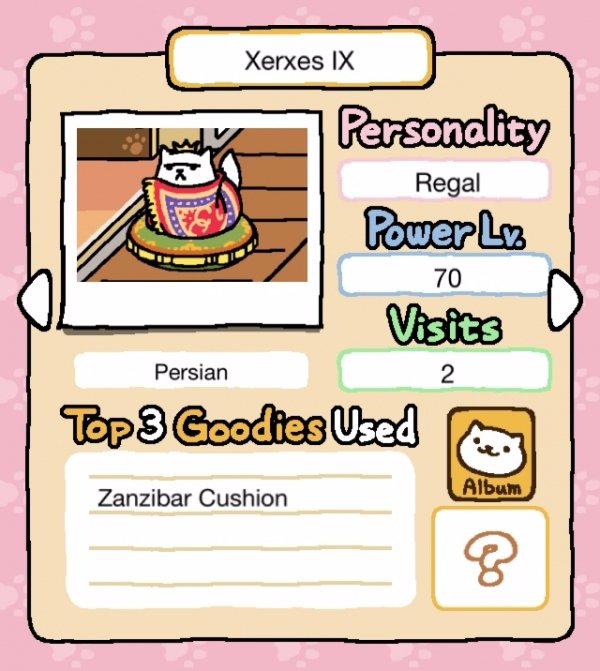 I can't tell if this rare kitty is trying to look regal or if he's just angry, but either way, you can attract him to your yard with the Zanzibar cushion.
4

Chairman Meow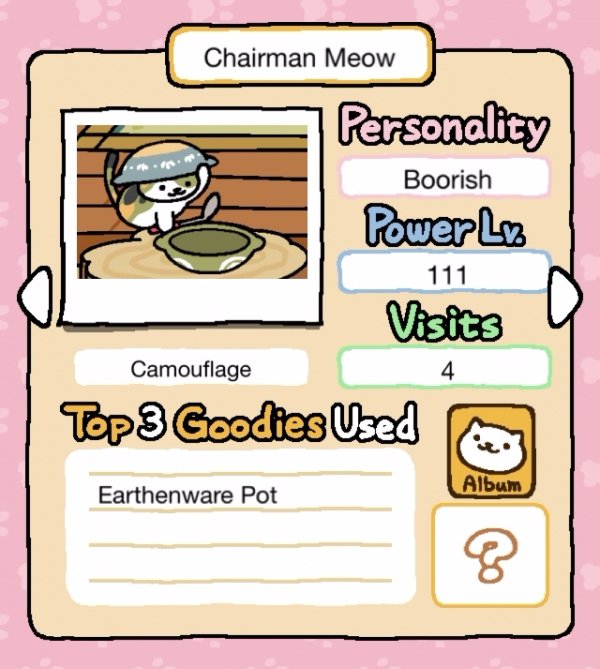 This kitty visited my yard a few times before I could catch him in a photo, the little sneak! He's attracted to the earthenware pot (which other kitties like to curl up in).
5

Saint Purrtrick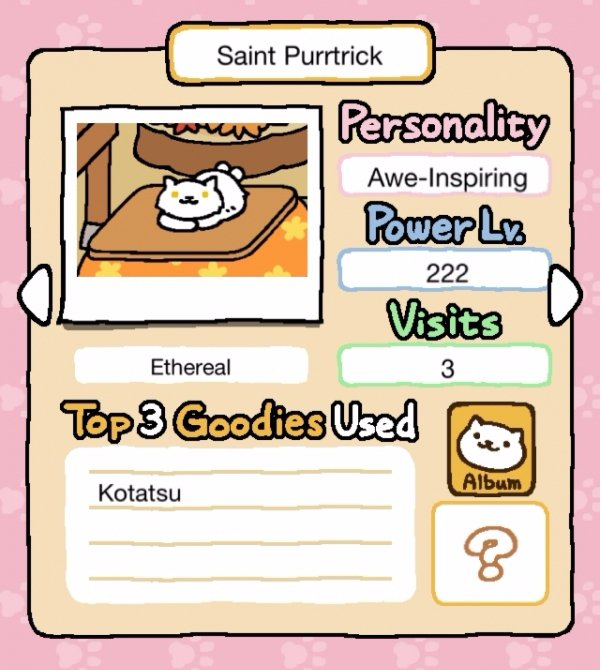 Like so many other cats, this rare kitty likes the kotatsu, and he's not finicky about food. I love his eyes!
6

Ms. Fortune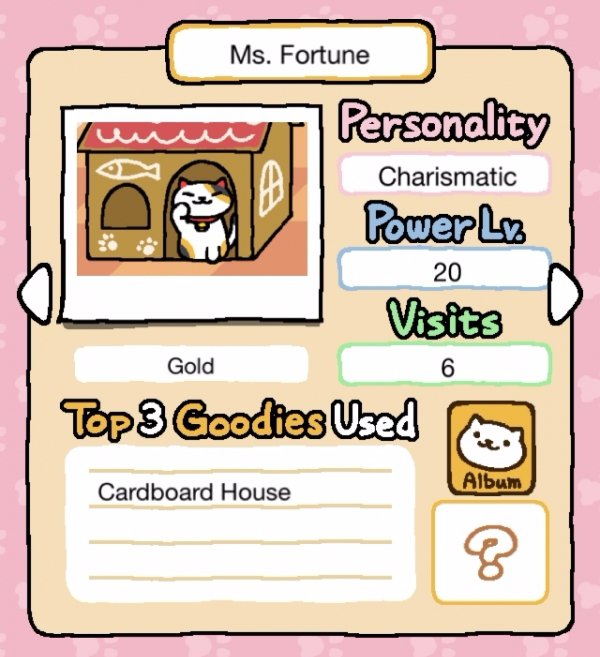 Will this pretty kitty bring good fortune to your yard? She will, if you set out the cardboard house.
7

Tubbs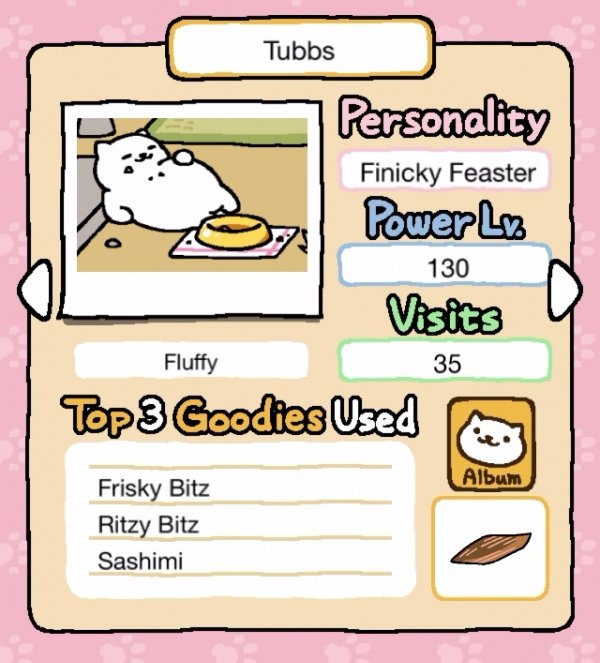 Set out any food bowl, and this chubby white kitty will appear. He'll eat all the food, but if you let him leave on his own before you replace the Bits, he'll leave lots of silver fish.
8

Mr. Meowgi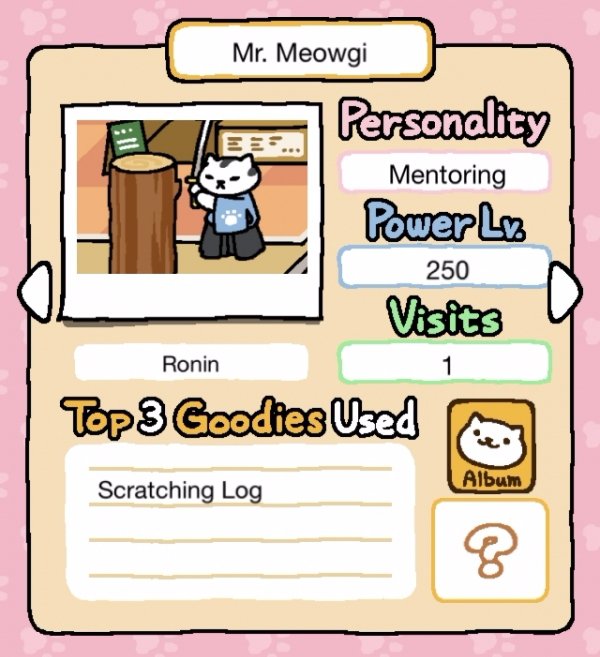 Aaand now I want to re-watch the original Karate Kid movies again! If you want to spot this cutey-cat, set out the scratching log.
9

Ramses the Great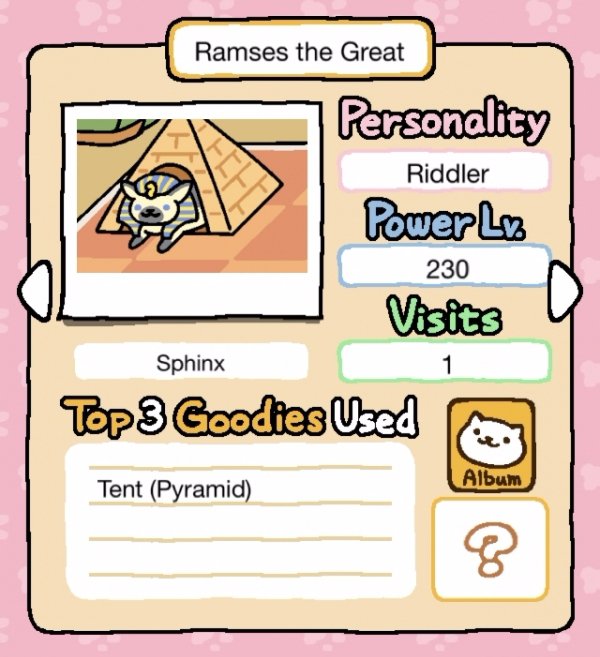 All kitties think they're this big and important, don't they? To attract Ramses, set out the pyramid tent, naturally.
10

Sassy Fran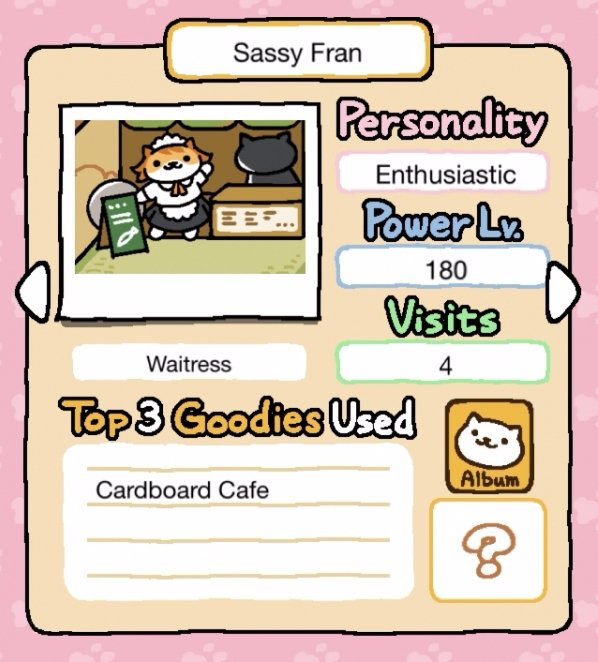 Her outfit is adorable! She likes to hang out in the cardboard cafe, so I'm assuming that outfit is a waitressing uniform, and not a French maid's costume, as some have guessed.
11

Billy the Kitten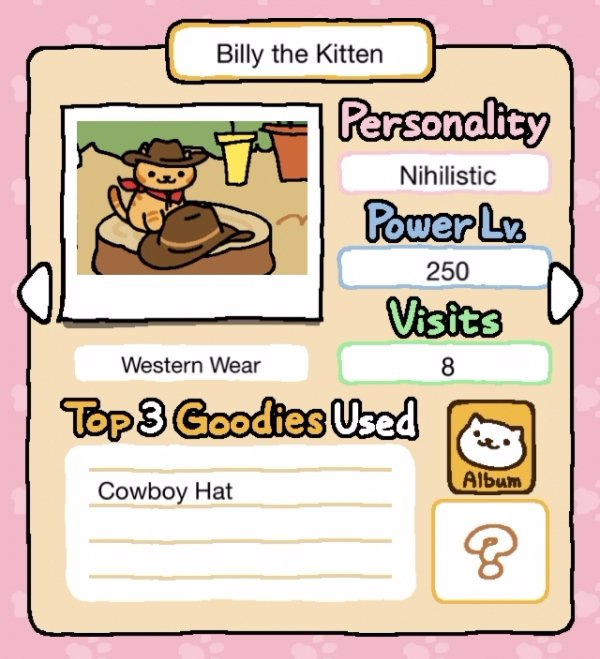 It's hard to believe a kitty this cute could ever be in trouble, but set out the cowboy hat and see what happens.
12

Frosty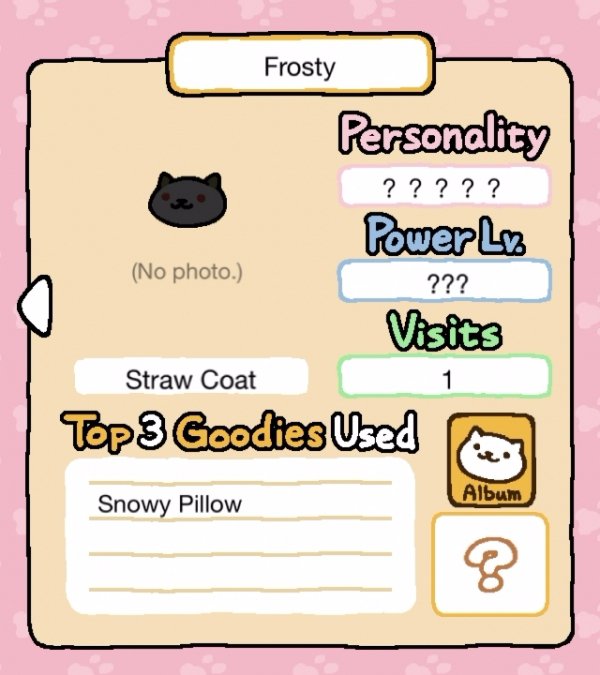 This finicky feline's visited my yard once, but I wasn't able to catch him on camera, and he hasn't returned. He likes the snowy pillow, large cooling mat, and blizzard tent. Makes sense, right?
13

Apricot, Ganache & Peaches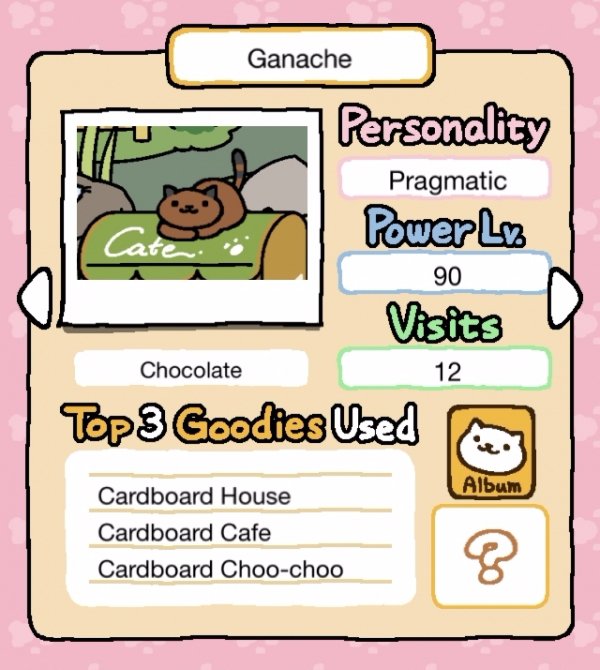 I've included these kitties even though they're not "rare" because they're still kind of hard to catch. Peaches likes all kinds of different toys, but my top three she's used are the snowy pillow, cardboard cafe, and blue rubber ball. Apricot likes the kotatsu, and Ganache loves all of the cardboard toys.
14

Bob the Cat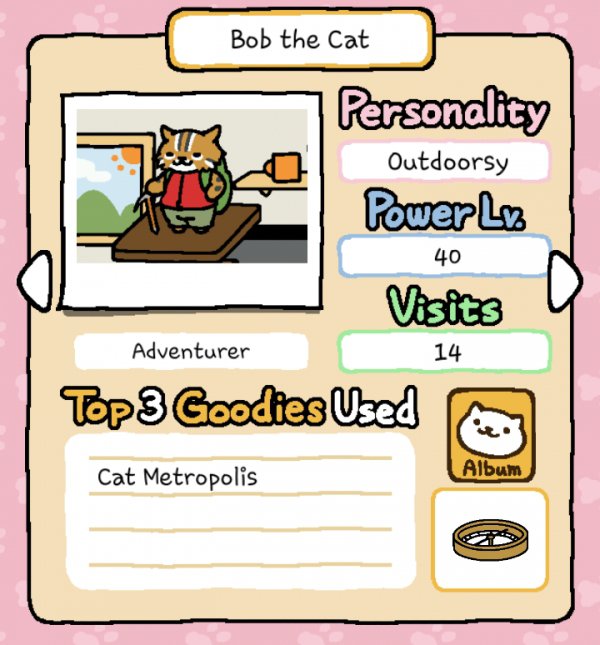 What a sweet little face! I haven't been visited by this cat yet, so this isn't my photo, but he's attracted to the cat metropolis.
15

Conductor Whiskers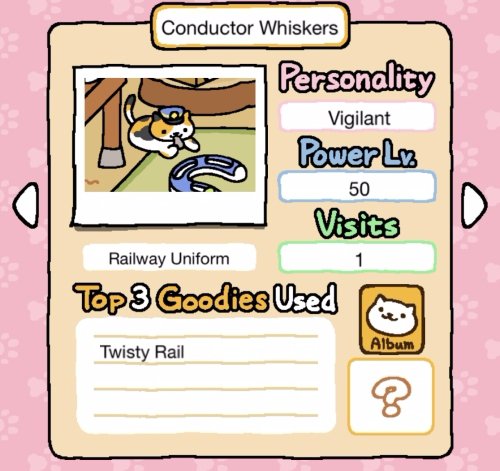 I love his little outfit! I haven't seen him in my yard yet (so this isn't my yard photo), but this cat loves the cardboard train and the twisty rail.
16

Lady Meow-Meow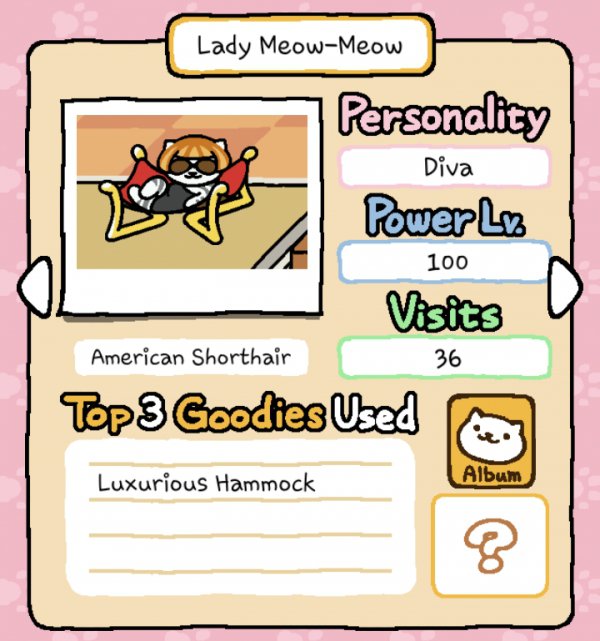 This pop star kitty loves the luxurious hammock, and though I've had it set out for more than a week, she hasn't appeared yet. This is some other lucky player's photo.
17

Guy Furry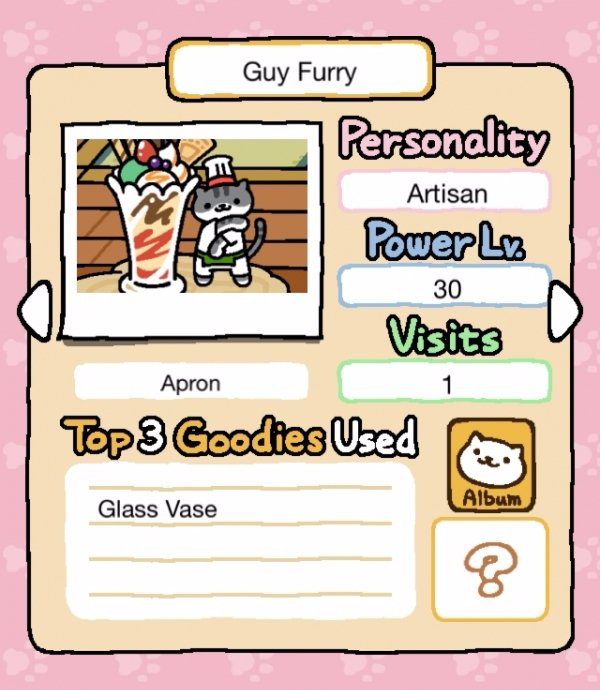 Guy, umm... Furry... he likes the glass vase, and apparently he also probably would like to have his own cooking show and maybe a few cookbooks?
18

Kathmandu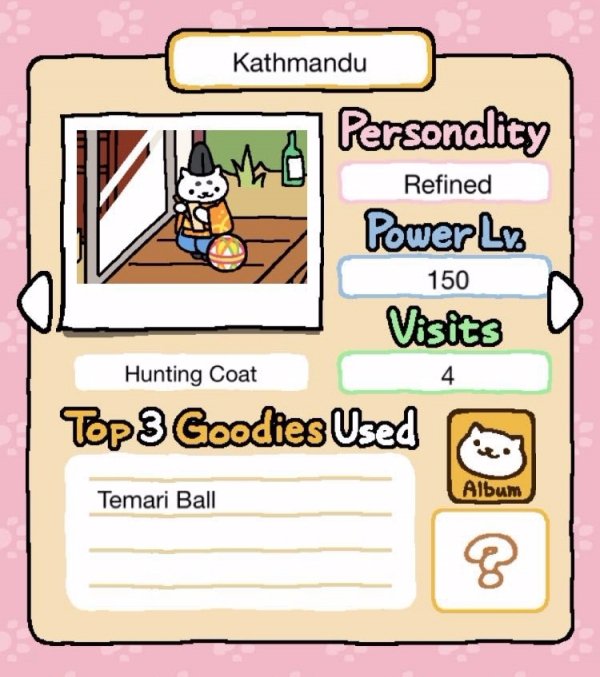 I haven't seen this rare kitty yet (so this isn't a photo from my yard), but apparently, he likes the temari ball and lacquered bowl. I've set them out on their own and he hasn't appeared; I wonder if I need to set them both out at the same time?
19

Sapphire & Jeeves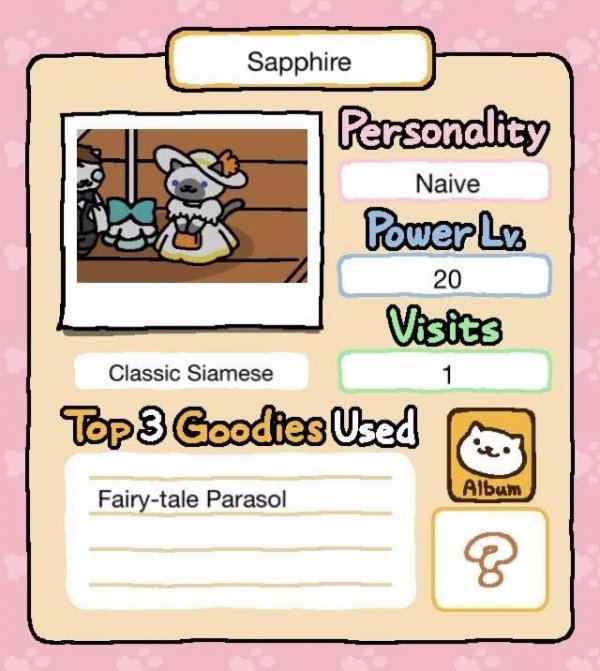 I haven't seen these two yet (so this isn't my photo), so I don't know if they appear together or on their own, but they're both attracted to the fancy parasol and tower of treats.
Please rate this article