Apps for Couples Who Want to Strengthen Their Relationship for a Lasting Bond ...
By Neecey
When you're part of a couple, you want to feel connected – even when you can't be together. And that connection isn't just about being able to communicate with each other but also about the emotional connection. There are tons of apps that help you deal with all aspects of your relationship that can make your bond stronger.
---
1

Between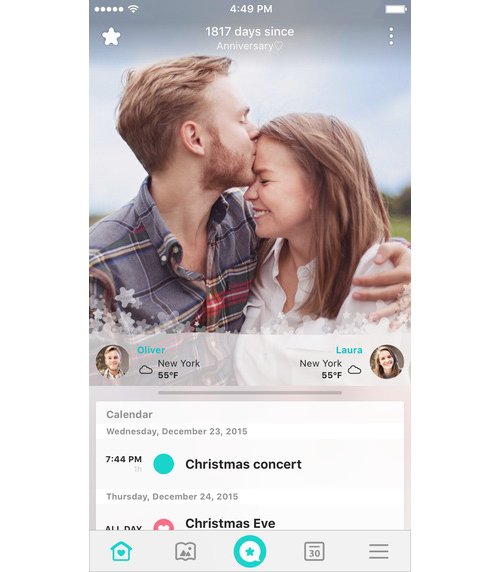 One of the best apps for couples is definitely Between. Sometimes the rigidity of simple text messaging or Whatsapp can be boring. Between solves this problem by allowing you and your loved one create a messaging space where you can compile photos, collages, online stickers and much more all dedicated to the love you share for one another. It's almost like an online memory box.
Download at: itunes.apple.com
---
2

Couple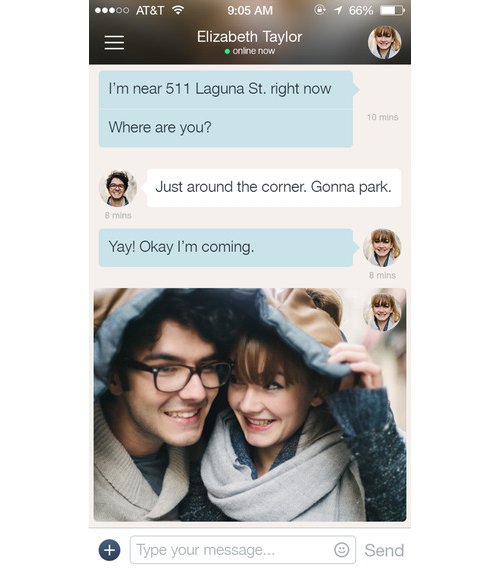 Couple is another app that allows you and your loved one to share much more together than normal text messaging. The app lets you share secret photos with one another, message in complete privacy and there are also cool features like being able to add to a shared calendar so you can see each other's schedule.
Download at: itunes.apple.com
---
3

Fun and Play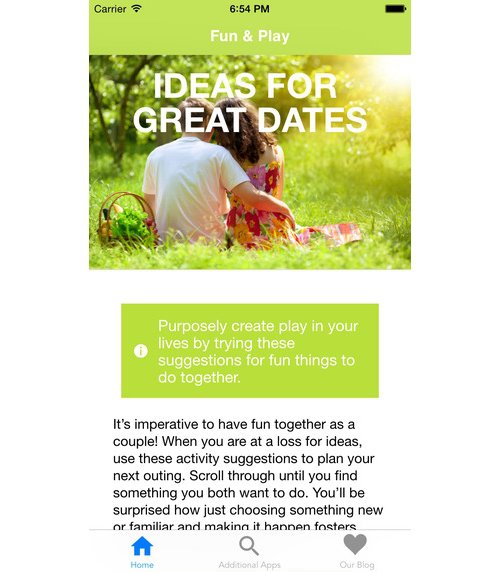 Developed by the prestigious Gottman Institute, this app is dedicated to bringing you and your partner closer together by containing upwards of 80 unique and wonderful date ideas that are filled with fun and playfulness. A great app for putting some spark back in your relationship if your ideas have gone a bit stale.
Download at: itunes.apple.com
---
4

Truth or Dare for Couples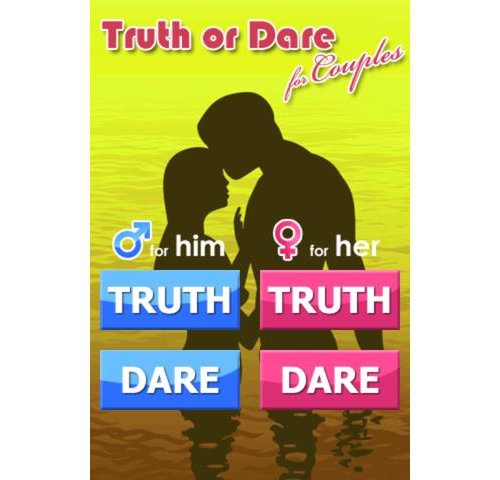 This free version of the Truth or Dare for Couples app contains over 120 saucy suggestions that you and your partner can play to connect in more ways than just emotionally! Don't be fooled, this isn't like the truth or dare that you used to play at sleepovers with your friends; this is a whole other level that is specifically designed for loved up couples!
Download at: itunes.apple.com
---
5

Ask Me Anything for Couples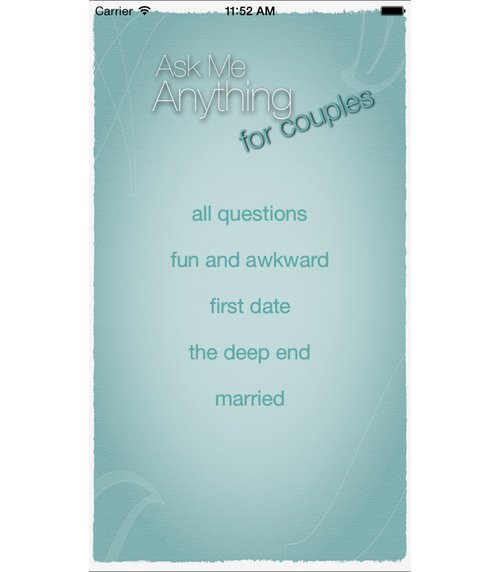 A lot of couples get to that point where they feel like they have run out of things to say to each other. That's when this app comes in to play. The Ask Me Anything for Couples app is full of great conversation starters that you can say to one another to get some really interesting interaction going.
Download at: itunes.apple.com
---
6

Simply Us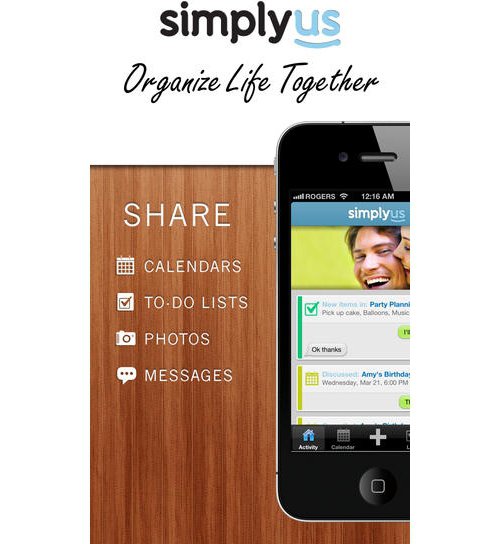 This is another great app where you can create a complete shared space on your phone with your partner. From shared calendars to private messaging to to-do lists that you can check on and help each other out with, the app makes it much easier to build a life together, with everything you need right there in one place!
Download at: itunes.apple.com
7

Road Trip Ice Breaker Questions for Couples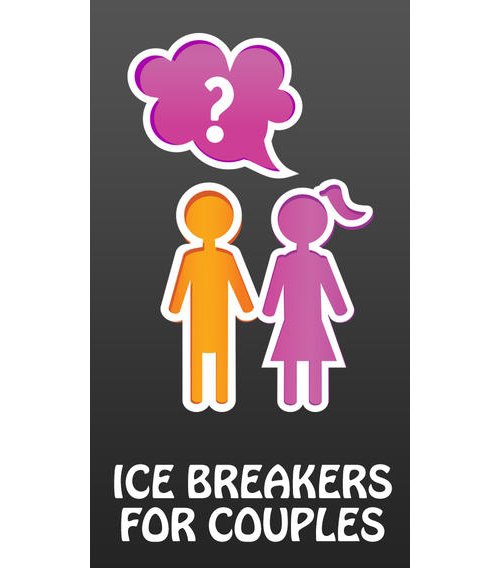 Forget that it says Road Trip! This is another mystery question type app that you can have hours of fun with your partner, picking out your favorite 'ice breakers' and getting some juicy answers in return. You don't need to be in a car! You might feel like you already know absolutely everything about each other, but this app will prove otherwise!
Download at: itunes.apple.com
---
8

Pillow Play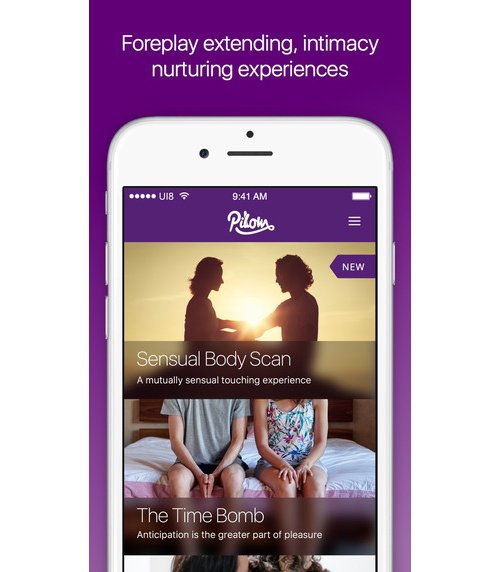 This app offers spicy and creative playtime ideas for busy couples. It has great ideas for when you have extra special time to spend with each other. Essentially you "play along" to bedroom scenarios crafted by a UK sex therapist. There's a new episode every fortnight (soon to become weekly). It might feel strange to be guided through sex by a stranger but you can visit the website pillow.io; for examples before you download the app.
Download at: itunes.apple.com
Who doesn't love something that helps stronger relationships?
---
Comments
Popular
Related
Recent