When budgets are tight, paying for apps for students to stay organized in college might seem a little extravagant, but there can be big rewards for a few dollars. Apps to organize college life can gain you precious time and keep you on track. Here are some apps for students you should check out – some free, others not but still excellent value for money.
1

IStudiezPro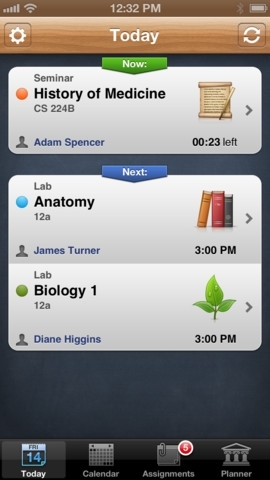 itunes.apple.com
Possibly one of the greatest apps for students to stay organized when in college is the iStudiezPro app, which allows you to keep track of every aspect of your life. Whether it's scheduling college hours or social arrangements, this app helps you stay on top of everything. You can add in your assignments and when they are due, set a homework study schedule and even keep a contacts list of professors or your social network. The interface is extremely user-friendly, and for only $2.99 it's a definite bargain.
2

Remember the Milk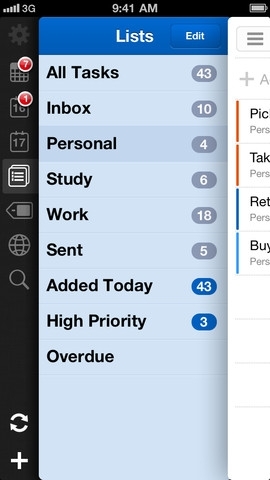 itunes.apple.com
Staying on top of your to-do list is an important part of being organized as a student and this app ensures that you never forget to complete a task. You can sync the app with your email and calendar, and there is a prioritizing function so that your most important tasks are scheduled accordingly. The application does require an Internet connection, but it's free across all mobile platforms, so well worth downloading. You might not realize just how many tasks you forget to complete on a daily basis before you download this app!
Trendinig Stories
More Stories ...
3

Quizlet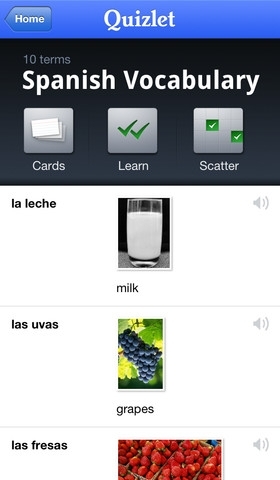 itunes.apple.com
The best apps for students are those that help with your studies (especially if they are free). The Quizlet app is already helping more than 20 million students to compile flashcards to help with finals and general studies. You can set the cards to appear in a specific order, or else you can randomize their order to make sure you truly know your stuff.
---
4

DropBox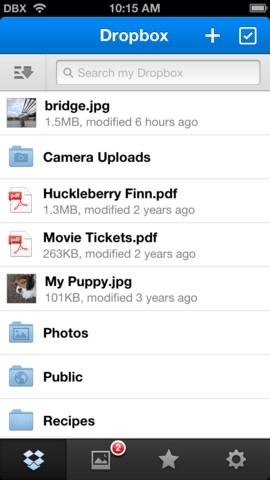 itunes.apple.com
Students usually have at least two devices: mobile phones, tablets, laptops and PCs, both personal and for college use. Dropbox is brilliant for just about anyone but it's also one of the great student apps. It provides an instant, easy-access cloud server for you to upload all of your documents to, and then receive them on any device with the app downloaded. It works on both Android and iOS, and is paramount for college organization. You get 2GB of storage space for free, which means you can save all your college work, and things like photos too.
---
5

Plannerplus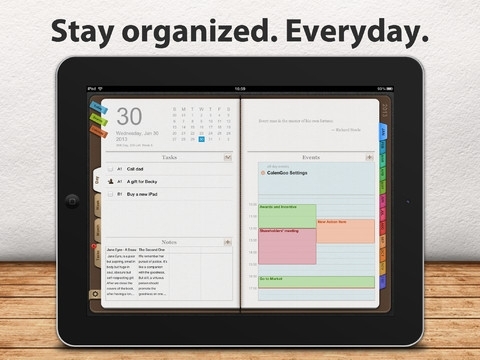 itunes.apple.com
This is going to sound like one of the most expensive apps for students at $8.99, but it offers so much more than free or cheaper planners that it is worth the investment if being organized is your main priority. It offers levels of sub planning that other planning apps do not, so if you have a multi-discipline course with tons of component subjects, you'll find this incredibly useful. Tasks, events and notes are all combined in one place for an easy view.
---
6

ToDoMatrix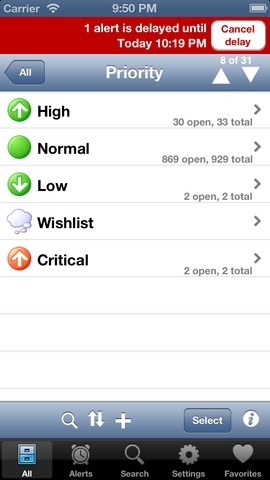 itunes.apple.com
Here's another of the useful freebie apps for students that brings a whole new level to organizing your studies. The idea is to create folders of tasks or events that you need to complete – something great for college students who might want to keep their subject tasks in different folders to their private tasks. There is a limit of 30 tasks in total stored on the app at one time, with the objective in mind that the fewer tasks you are allowed to add, the more focus you will have in getting them done. A great idea behind a great app.
---
7

Flipboard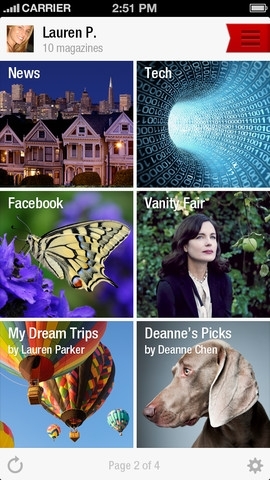 itunes.apple.com
Being organized as a student shouldn't be all about work, study, work, study. You need a life too, right? It's not specifically aimed at students, but it has a host of features that make it a great addition to your apps collection. Flipboard is your own personal news magazine, accessing any subject shared and being talked about on the Web. (Great for business, economics and international subjects.) And, you have the added bonus of being able to flip through social networks and catch up on all the social news.
---
8

Snap2PDF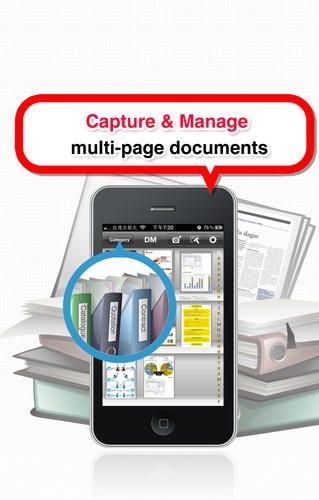 itunes.apple.com
As a college student or just a student in general, you probably have a pile of notes and review sheets lying around your room. It can get messy and unorganized, but there is some good news for you! If you have been struggling with unorganized stashes of documents, you can now easily pack them away with Snap2PDF and breathe with a sign of relief. All you have to do is take a picture of your handout and convert it to a PDF document. Now you can get rid of those binders and piles of papers, and tidy up your desk area.
---
9

Viber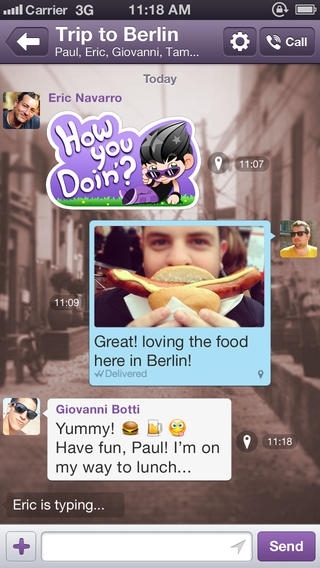 itunes.apple.com
If you attend college far away from home or even go to study abroad, it can get emotionally hard especially in the first few years. You are in an unfamiliar environment, away from friends and family, and suddenly you realize that complete independence is not what you have wanted all along. However eventually it does get better but in the meanwhile you can always use Viber to keep in touch with your loved ones. Viber offers free texting and free voice calls no matter how far away you may be from each other, so you can consider your personal life to be organized!
---
10

Quick Voice Recorder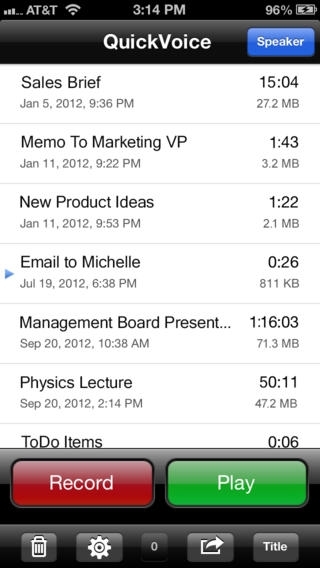 itunes.apple.com
Sometimes you may have trouble paying attention during a long lecture and unless you don't mind failing, it is important to fix this problem. One app that may come in handy is Quick Voice Recorder, it is a useful app with which you can easily record lectures and e-mail them to yourself right after. You can even set voice reminders to make sure that you remember to play it over! With this clever app, spacing out during lectures may not be such a big problem but then again don't rely on this app during every class because there is no better way to learn than to actually pay attention and understand!
---
11

WebMD
itunes.apple.com
Being away from family for college means that there is nobody to take care of you when you feel sick. Your mom won't magically appear at your door with chicken noodle soup and vitamins in hand, you are completely on your own. That is why it is important to take care of your immune system while at college. However if you feel like your organism is about to give out, WebMD can help you determine whether you really have the flu or you simply had too much fun last night. In addition this app can also give you a list of a nearby physician, hospital or pharmacy when in need! This app will definitely organize your personal life and keep your body in check.
---
12

Lose It!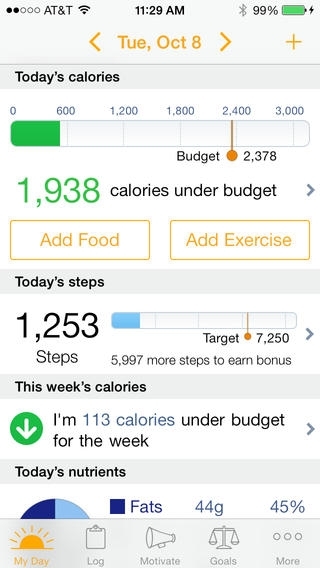 itunes.apple.com
We all dread the infamous Freshman 15 that everyone is talking about and the only way to keep away from gaining those extra pounds is remaining active. However we all know that making time to exercise in college is as easy as finding a unicorn on your campus but there might be one thing that can help you. Lose It is a great app to keep track of your meals and count the burned calories, it helps you space out your time and try to fit in some form of exercise. This app is not just for college students, it can be helpful to anyone who is trying to have a firm control over their health.
---
13

StudyBlue Flashcards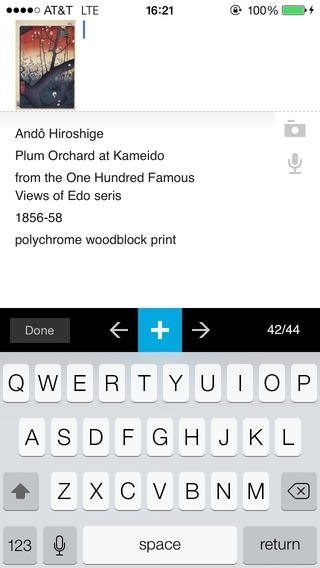 itunes.apple.com
Searching for the best way to ace your upcoming multiple choice test? StudyBlue Flashcards can come in handy. Instead of manually wasting time on making flashcards, you can create study materials and flashcards that are just as effective, faster. You can use this study material to review on your smartphone or even computer and have the luxury of importing your notes from another app called Evernote for a stronger study session. This app is a great deal of help when it comes to studying and it can even filter our those flashcards that you know like the back of your hands so you can focus on more difficult concepts.
---
14

EasyBib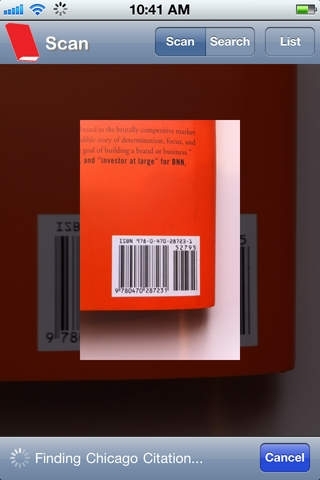 itunes.apple.com
When it comes to term papers you can use all of the help you can get especially if you are trying to beat the deadline. EasyBib is a handy app that you can use to accurately site your sources in MLA, APA and Chicago format citations in just seconds. You can create your citations by either typing the title of the book or scanning the ISBN barcode, and either way it will give you the proper format! All you have to do is download the app and you can save plenty of time when it comes to finishing up your paper and remain organized, and focused on your goal.
---
15

Wolfram Alpha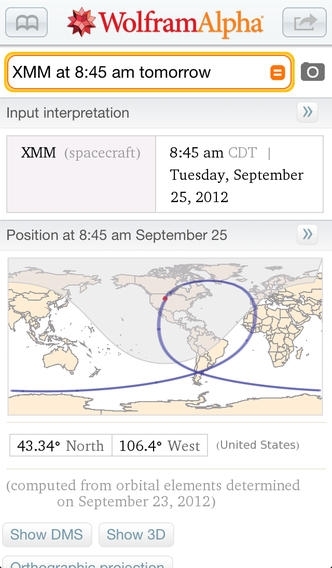 itunes.apple.com
Can you believe that this app used to cost $49.99? However don't worry the price went down to $1.99 to make sure that everyone can get their hands on this computational knowledge engine. This app is far superior to your graphing calculator and it has far more interesting information. Whether you are trying to find the derivative of a complicated problem or calculate the size of the moon, this app will have the answers! It will help you organize your studying process and provide you with unlimited knowledge.
It's hard to pick the very best apps for students because you're all individuals that have unique ways of working and getting yourself organized. With so many available, it's the case of finding the one that delivers the majority of what you need as well as meeting your criteria of price, look and ease of use. Any recommendations of student apps to organize college life you have will be most welcome.
---
Comments
Popular
Related
Recent