Stop playing games or watching hilarious cats on You Tube and do something useful with your iPad! There are some educational apps for your iPad that are not only edifying but also beautiful to look at. It's always more pleasurable to learn when something is easy on the eye. Whether you're a student or pursuing your career, expand your knowledge in a fun way.
Table of contents:
1

History Line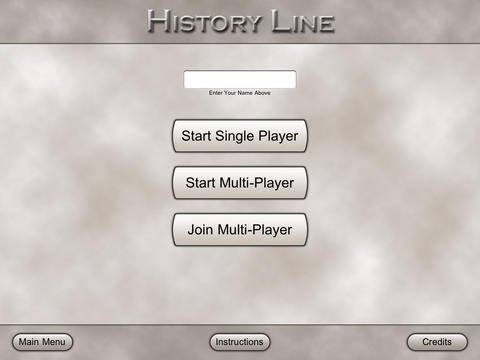 itunes.apple.com
Learn all about US history with this app. It has a timeline that shows you details about events throughout US history.
2

Nova Elements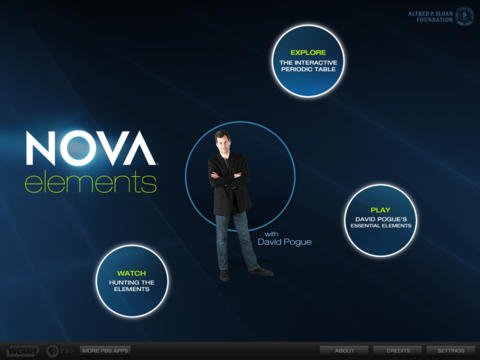 itunes.apple.com
This is an app from the science show creators. The people at NOVA have put some of their information into an app for you to learn from.
3

TED Talks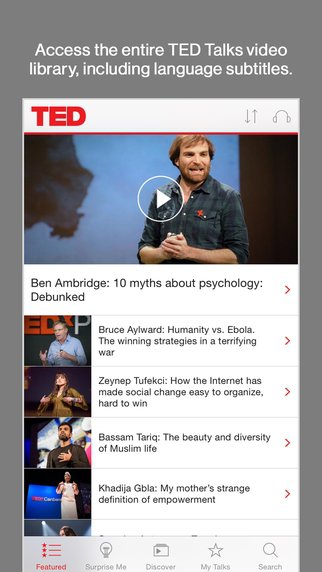 itunes.apple.com
With this app, you are able to gain access to the many talks at the TED. It is a conference where successful people give lectures. Some of them are truly awful, but some are worth watching, it depends who is talking.
4

Course Notes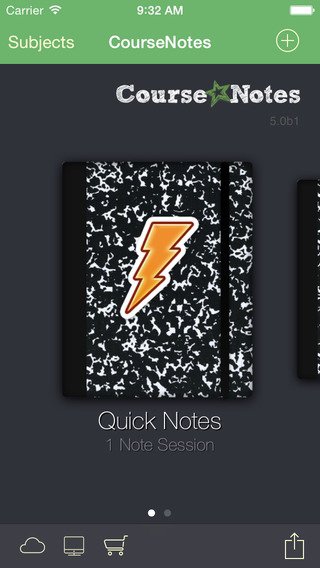 itunes.apple.com
If you are a student, then you may enjoy this app because it has a series of notes on many different subjects. For example, if you have an English paper about a Shakespeare play, you will no doubt find usable notes about it with this app.
5

Exoplanet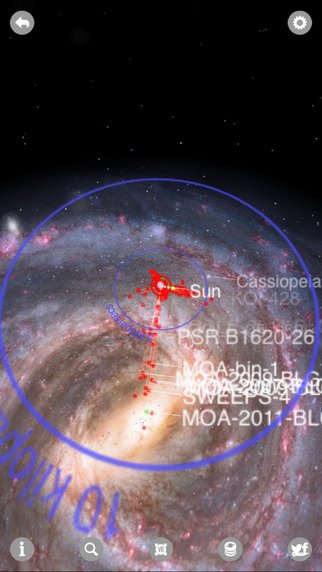 itunes.apple.com
Take at look at the planets outside our solar system, and the app is being updated all the time to compensate for new discoveries. There are apparently a lot of nearby planets, just very few of them similar to earth.
6

Common Core Standards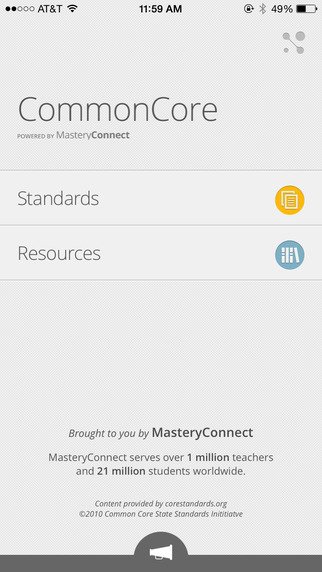 itunes.apple.com
The app simply allows you to look at the Common Core Standards as a student, parent, or teacher. It is not a bad app to have if you are restarting your education.
7

Hubble Space Telescope Discoveries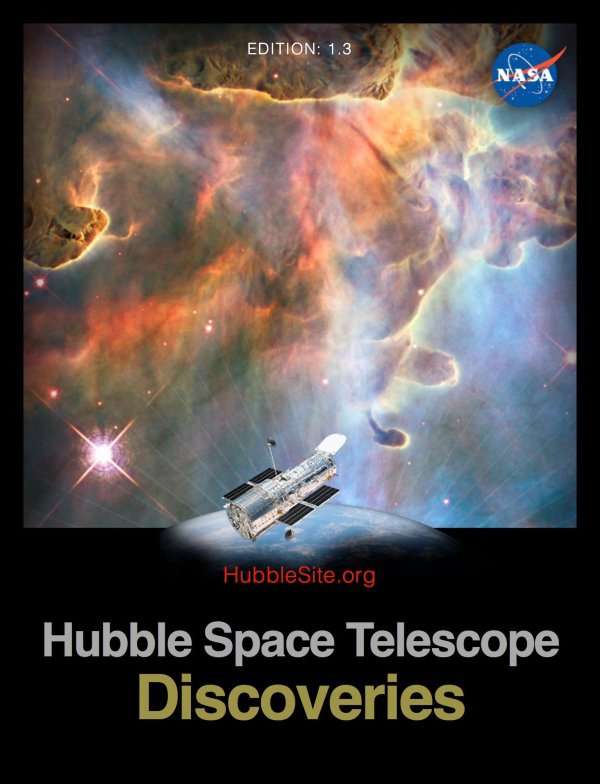 itunes.apple.com
As you may imagine, this app is all about the Hubble Space Telescope. You can see some of the images it has taken, and many of them are jaw dropping and a little scary in an existential way.
8

Khan Academy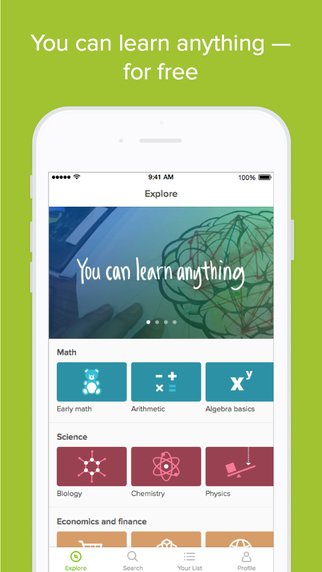 itunes.apple.com
As free online learning platforms go, this has to be one of the most popular. It features many of the most commonly taken courses, and even though you cannot earn a qualification, you can still learn much of what one may have to offer.
9

Constitution for IPad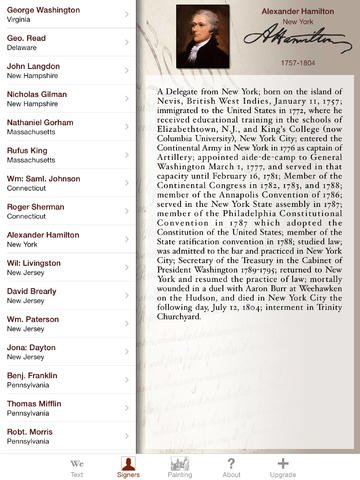 itunes.apple.com
As a North American person, you may learn your rights and your responsibilities. Every country has its own constitution, and with this app, you may learn your own.
10

ITunes U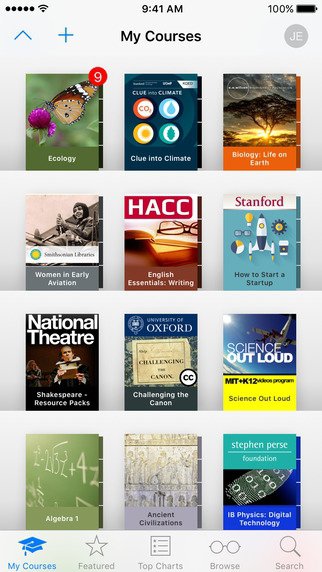 itunes.apple.com
Apple set up their iTunes U app to try to help people learn in the same way that Google Scholar helps people learn. It may also help you complete your essays in the same way that Google Scholar does.
11

Science Glossary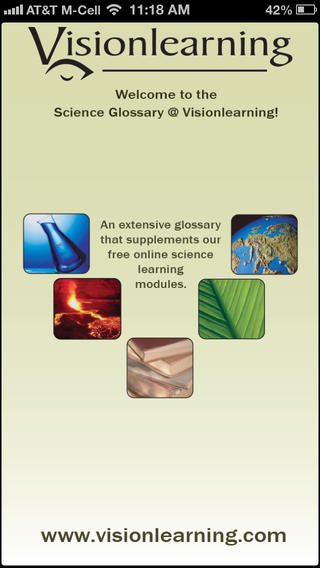 itunes.apple.com
If you are writing an essay about something scientific, on even if you just want a few definitions, you can get them with this app and its easy-to-understand detailed descriptions.
12

EdX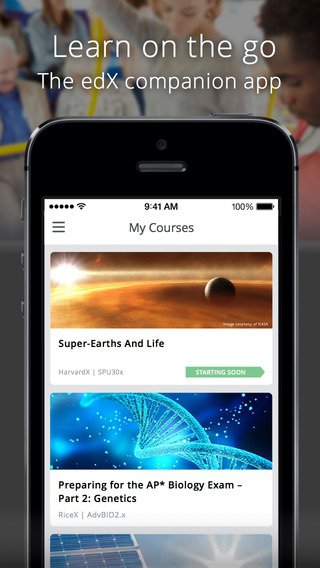 itunes.apple.com
They have a series of online courses you can take so that you may learn at your own place. In addition, the courses are free. The app is considered to be one of the best free learning apps around.
13

Edomodo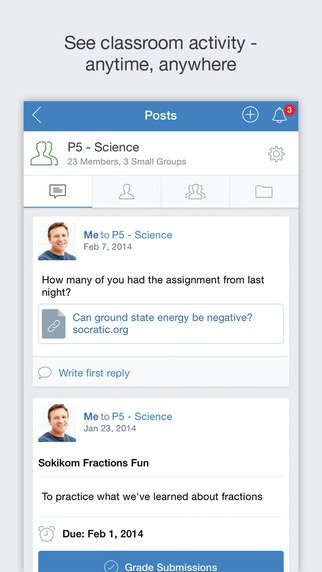 itunes.apple.com
Here you may connect with teachers if you are a student and students if you are a teacher. It allows people to learn from other people by allowing them to communicate in a learning environment.
14

Scoopit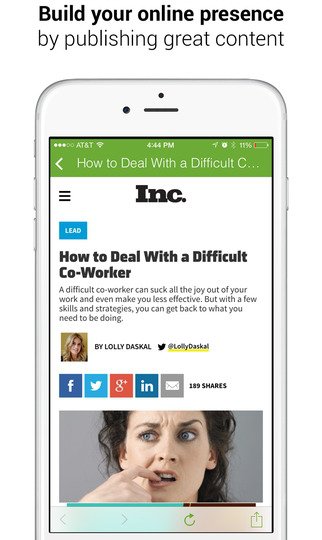 itunes.apple.com
The Scoopit app is actually a compatible extension of the website. You use the app to run smarter searches on the website so you may discover the correct information that you want to learn about.
15

Fill the Cup
itunes.apple.com
Though it sounds like the famous video with the two Asian ladies, it is actually a math game that people with poor math skills and/or children may use in a hands-on way.
16

Video Science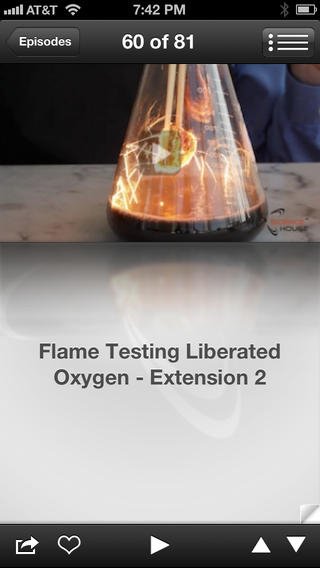 itunes.apple.com
There are eighty lessons that go with this app. They are good for teachers in classrooms and for people that want to learn at their own pace at home. It is a helpful and stimulating app that may help you learn.
17

Pulse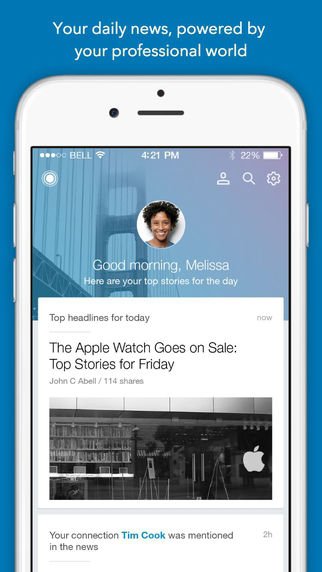 itunes.apple.com
With this app, you may save your feeds so that you may read them later. You tell it what you want to read, and it scrapes it together as if you were reading a newspaper. It makes digesting a lot if information a little easier both in terms on convenience and on your eyes.
18

Flipboard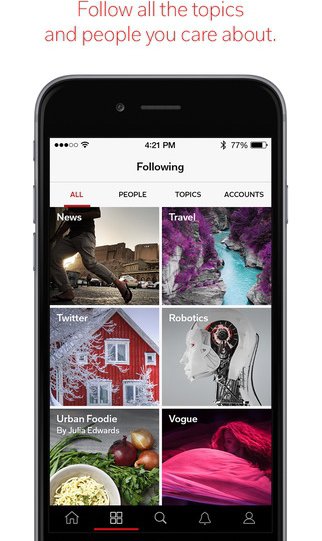 itunes.apple.com
You tell this app what you want to read and look at, and it feeds it into the app to create something that looks like a magazine. You can compile information from different feeds and educational sites so that you may read them here.
19

EarthViewer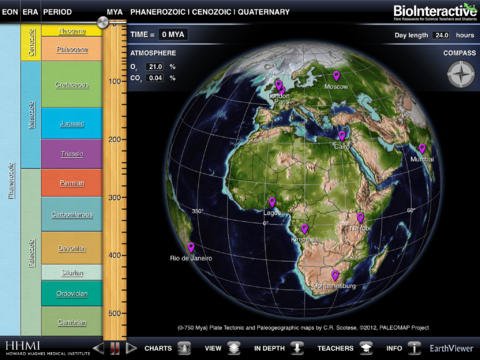 itunes.apple.com
You can learn about how the earth has changed in the last 4.5 billion years with this app. You can see how scientists think it used to look up until how it looks now. You will notice there are far fewer trees.
Do you have a favorite learning app? What's so good about it?
Please rate this article