Learning to dance is as easy as trying out some of the best apps to learn to dance. These apps are designed to help you go from zero experience to understanding the basics. From hip-hop to salsa, they cover it all. The best apps to learn to dance usually feature YouTube videos or animations to help you nail every step.
---
1

STEEZY Studio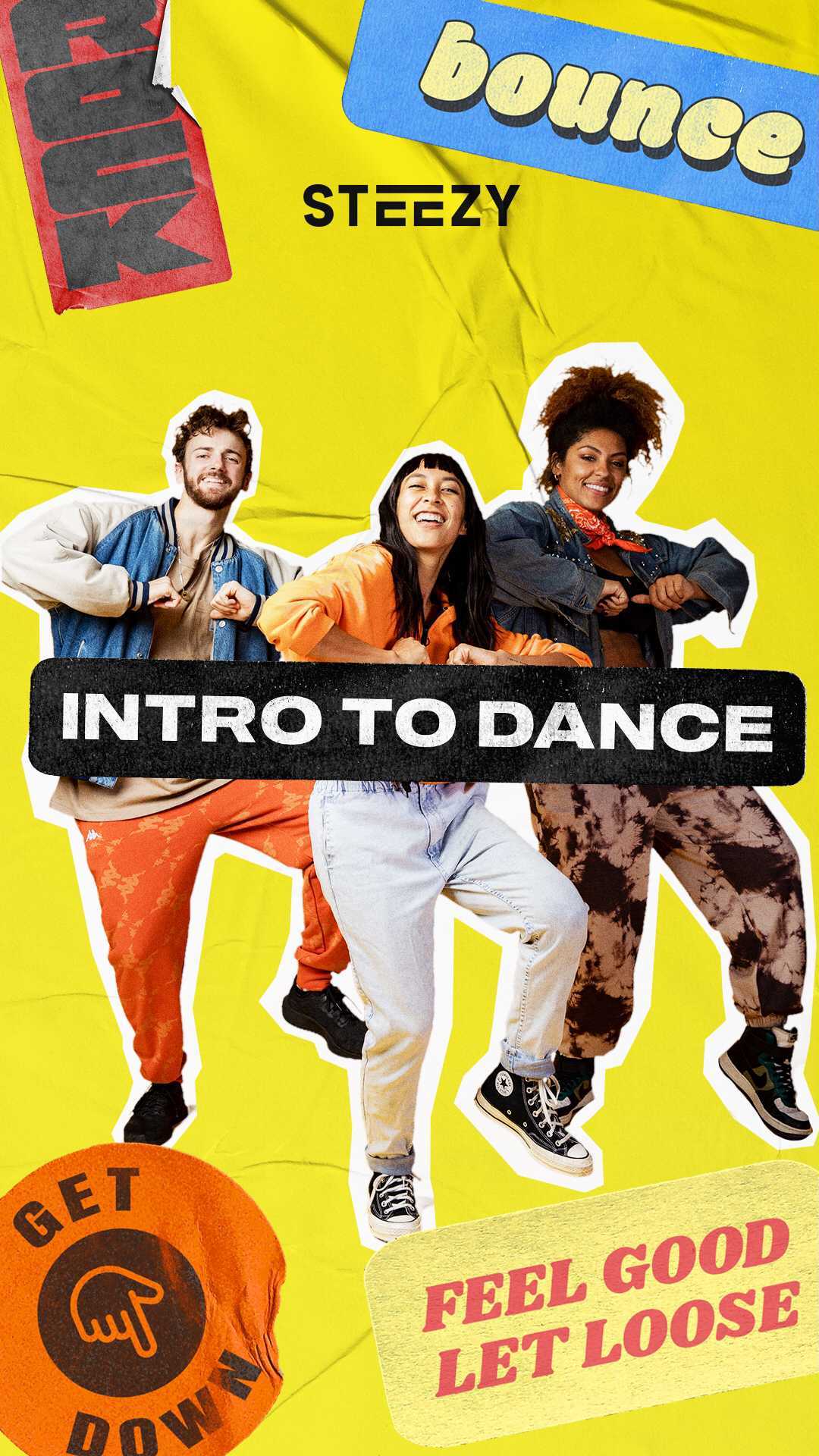 Get it now: STEEZY Studio
Want to take dance classes from the world's best dance instructors, right at home? STEEZY Studio gives you on-demand access to 1,000+ classes, 100+ instructors, and 10+ beginner programs. Whether you've always dreamed of mastering a Ballet solo or you want to feel confident at the club, they have a class for that. The video player has unique features that help you to learn easily, such as switch views, looping, mirror, speed control, and camera mode. STEEZY has over 100 free classes, and costs $200 for an annual subscription.
---
2

Pocket Salsa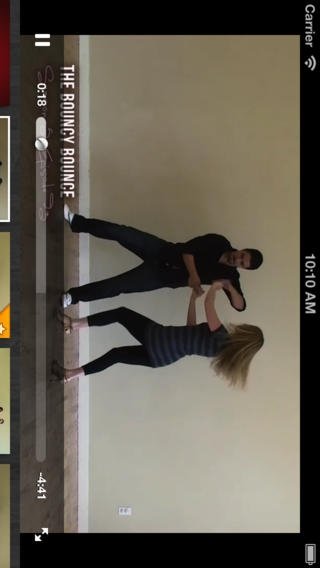 Get it on iTunes:
itunes.apple.com
For just $2.99, you and your guy can unleash your inner dancers by learning to salsa. Pocket Salsa features 120 videos with different combinations and steps. Even if you don't have a partner, you can still learn a lot. The app takes you from beginner to more advanced steps. You can even purchase additional video packs when you're ready to learn more. It even teaches you how to find the right beat so you can salsa easily to your favorite tunes.
---
3

Learn Hip Hop Dance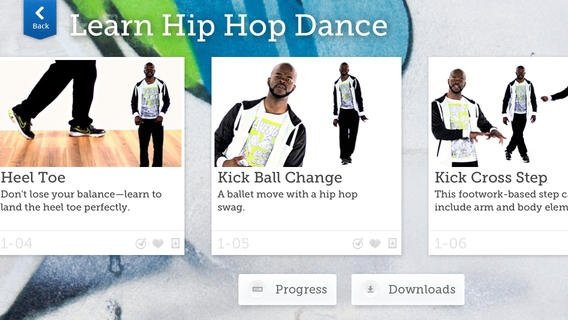 Get it on iTunes:
itunes.apple.com
Want some new moves for the club? Try out Learn Hip Hop Dance for just $1.99. The videos help you learn freestyle hip hop. The combination of video and text explanations give you a solid background to build upon. Each lesson is taught by Brice "Professor Lock" Johnson. All your favorite dances, combos and moves are now right at your fingertips.
---
4

Pole Motion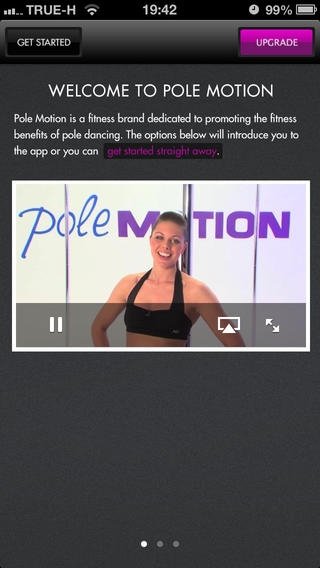 Get it on iTunes:
itunes.apple.com
Pole dancing is not only a great way to get fit, but an excellent way to feel sexier and more confident. If you're not comfortable going to a class, try Pole Motion. The free app features lessons for all levels, including complete beginners. There is even a warm up to ensure your muscles are ready. All you need is a pole and the app to discover your inner pole star.
---
5

Learn to Dance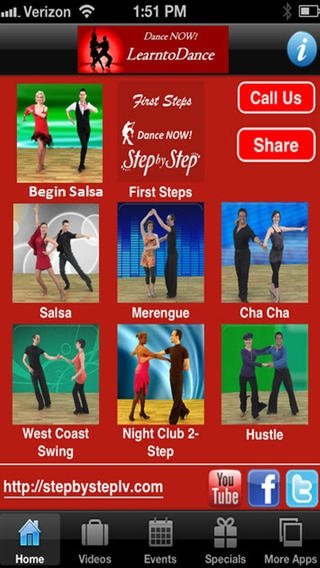 Get it on iTunes:
itunes.apple.com
If all you want to know are the basics for popular club and Latin dances, Learn to Dance is the perfect starting point. The free app includes instructions for learning your very first steps to get a feel for dancing. Dancing packs for specific styles of dance are available as in-app purchases. Most packs are only $.99, which is much cheaper than dance lessons.
---
6

IDance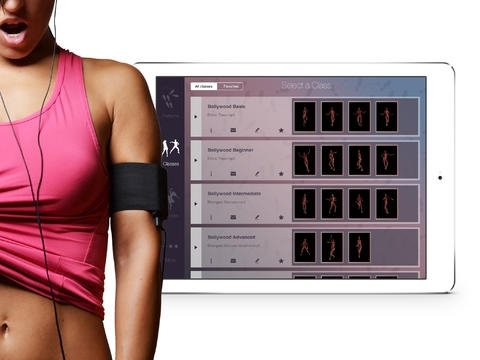 Get it on iTunes:
itunes.apple.com
Get up and get moving with iDance. The $2.99 app is designed to help you not only learn to dance, but get fit at the same time. It includes 225 animations to teach you rhythm, footwork, arm movements, hip action and more. Four difficulty levels for each style help you gradually build your dancing prowess. Warm up and cool down routines are included for the perfect workout.
7

Bboy Step by Step: How to Dance HD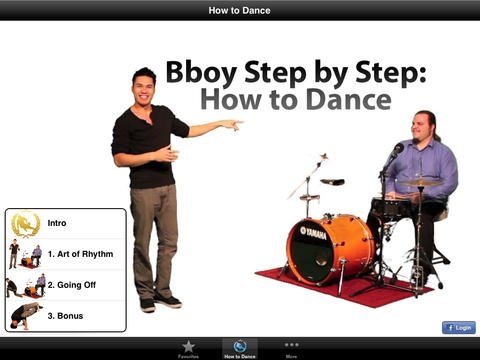 Get it on iTunes:
itunes.apple.com
Break dancing has always amazed me. With Bboy Step by Step: How to Dance HD, it's like taking a live class. The $1.99 teaches you 17 different moves along with drills to help you better feel the rhythm. It's designed to help beginners become more confident. After mastering the lessons, you should be able to freestyle with ease.
---
8

Breakdance Step by Step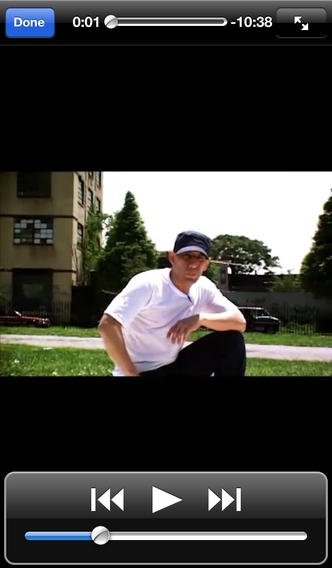 Get it on iTunes:
itunes.apple.com
Breakdance Step By Step is the app version of the popular Breakdance DVD. For $4.99, you get over two hours of instruction plus access to additional online material. It starts out with beginner moves and advances you gradually. By the time you're done, you have a solid foundation of breakdance moves such as backspins and trax/halos. The app is designed for iPhone and might not look as good on iPads.
---
9

Zumba Dance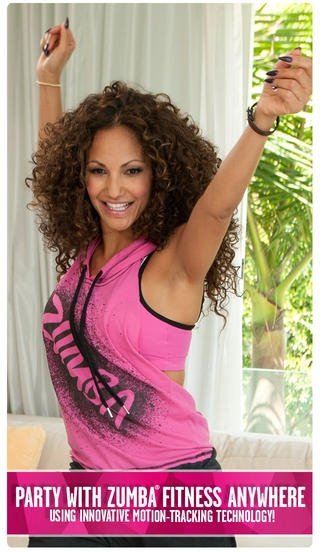 Get it on iTunes:
itunes.apple.com
I personally love Zumba. It's fun, easy to learn and does wonders for your core. Zumba Dance for $4.99 gets you moving and teaches you how to master the steps and even create your own workouts. Motion tracking encourages more movement for better workouts. There are even Facebook challenges to keep you focused and inspired. Try the included classes or create your own for the ultimate Zumba experience.
---
10

Dance the Rumba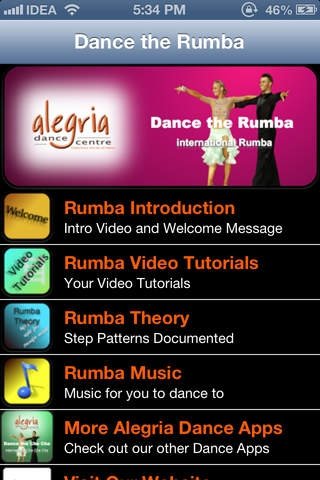 Get it on iTunes:
itunes.apple.com
Learn how to Rumba like a pro with Dance the Rumba. The free app features 53 different tutorials to learn both basic and advanced techniques. It includes three complete routines, though you can easily create your own by the time you're done. From teaching you the basics of step counting to essential step patterns, it's perfect for getting started with the Rumba.
---
11

Ballet for Beginners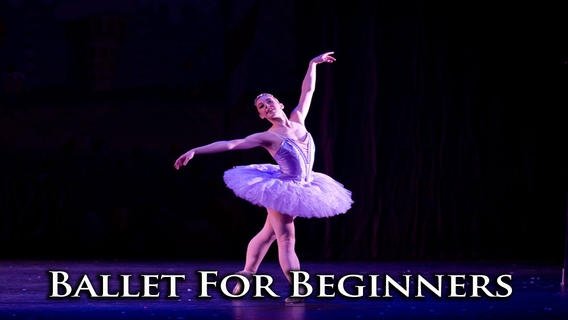 Get it on iTunes:
itunes.apple.com
If you've ever wanted to learn ballet, Ballet for Beginners is a must-have app. With 204 lessons, it's the perfect collection for learning the basics. While it doesn't provide advanced moves, it gives you a solid background and helps you discover whether ballet is right for you. At just $2.99, it's far cheaper than any class and it's fun too.
If you want to learn to dance, all you need is some space and your iPhone. Practice wherever you are and impress everyone with your new skills. Whether you're serious about learning to dance or just want a fun workout, give these apps a try today. What dance do you want to learn first?
---
Comments
Popular
Related
Recent