You can't live without your iPhone for keeping in touch and staying up to date with your social media, but you could really harness its power with some free apps to simplify your life. There are apps for everything so choose some that will tackle the busiest parts of your life, or the whole shebang – whatever you need. Here's my pick of some free apps to simplify your life.
Table of contents:
1

BrightNest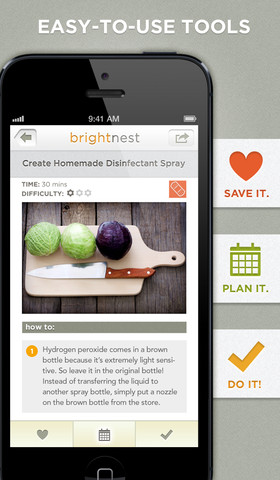 itunes.apple.com
One of the best apps to simplify your life is BrightNest, which allows you to use your phone to organize every aspect of your home. For busy moms who have enough on their plate to keep track of already, this app really is a godsend. You can use the app to build a schedule (such as a roster for cleaning and washing up duty), reminders for tasks that you need to get done as well as suggestions which the app generates to help you to organize your schedule. The app is currently only available on iPhone, but if you have an iOS device it really is worth it!
2

Manilla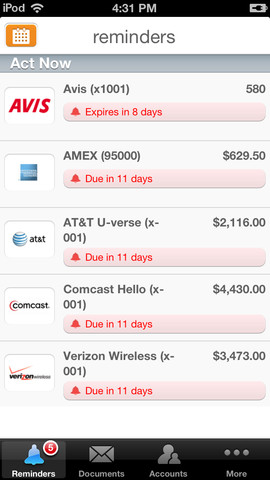 itunes.apple.com
The iOS and Android application Manilla enables you to use one single password to access all of the important accounts that you have in your life. Whether it's a bank account login, your Netflix subscription or your email information, you can use Manilla to centralize all of the important information that you need in a day, without having to remember multiple passwords. Not only is the app free, but it offers unlimited space so you won't ever have to pay to access your files.
3

Cozi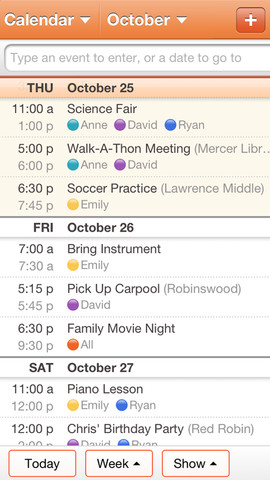 itunes.apple.com
If you want to organize your life away from the home, then Cozi is the right app for you. Not only does it allow you to create a calendar for important events, it will set reminders and you can also set up a checklist of to-do tasks for the day ahead. This is one of the apps to simplify your life that will replace the traditional diary or Filofax – now all you need is your phone to keep track of those important tasks.
4

Grocery IQ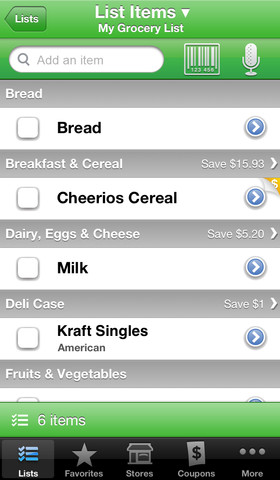 itunes.apple.com
The days of pen and paper grocery lists are over. This is one of the best apps to organize your life, so that you will soon forget how you managed to cope without it before. It's basically an app where you can store your grocery list, but it's more than just that: you can add up the total cost of your grocery items, scan the barcodes of items in the store to add them to your list and even find your closest grocery store. The database has millions of products which are ready for you to add to your grocery list!
5

Evernote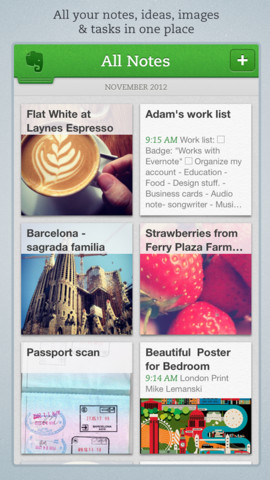 itunes.apple.com
While other apps do allow you to make notes for your day and organize your schedule, the reason that Evernote is worth a mention on this list is simply because it's the easiest way to make detailed notes for your day. The interface is slick and easy to use, and you can add photos to your notes so that you know exactly what the note is for on your homepage at a glance without having to read the note itself. Evernote is one of the most highly rated apps for organizing your life.
6

Period Tracker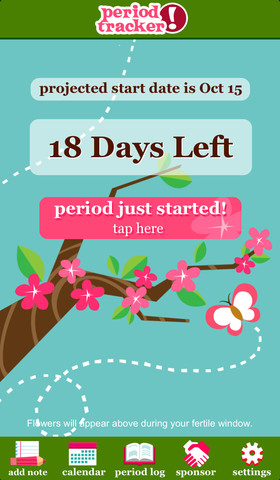 itunes.apple.com
If you have irregular periods or are just very forgetful, this is the app for you. This darling little app tells you when your period is coming and how long there's left to go. It even tells you what moods you might experience on any particular day. It's also really useful for indicating when you are most fertile if you are looking to conceive. The lite version is free and has more than enough functionality, but you can get even more by paying $1.49 for the deluxe version.
7

MyFitness Pal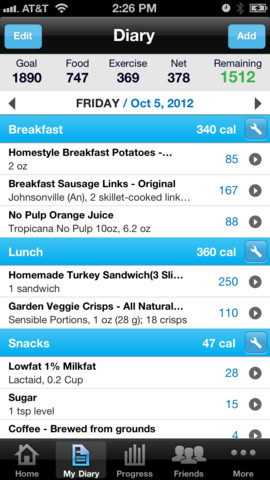 itunes.apple.com
One of the best apps to make life easier is the MyFitness Pal app, which is a calorie counter and diet tracker. The designers describe it as the best calorie counter for the iPhone, and they aren't wrong; by accurately tracking what you've eaten over the course of the day, you can see if you are on track to a healthy diet or whether you need to make slight adjustments to lose those extra few pounds or tone up your arms. The app is compatible with their website, so any updates that you make through the app will be synced to your website login.
8

Remember the Milk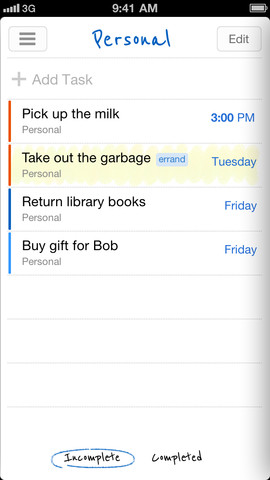 itunes.apple.com
We're all busy: whether we're going on the school run, making dinner, sorting out the kids' homework or finalizing the presentation for work, there is always so much to get done in a day. This app lets you prioritize and color-code tasks for your day very easily. You can even set email and/or SMS reminders, sync with your Google account (to access your calendar) and even use the Siri speech-to-text application. However, although the app itself is free, if you want push notifications enabled or want to have no limits on your auto-syncing, you will have to upgrade for $3/month or $25 annually.
9

Stylish Girl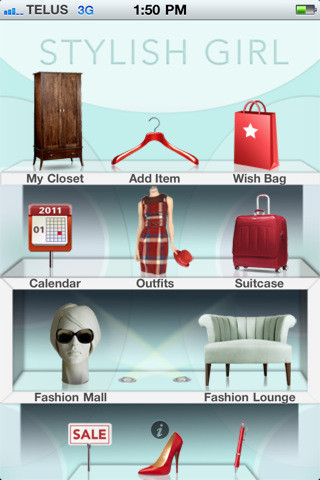 itunes.apple.com
If you never know what to wear because you can't remember what's in your wardrobe, or you are so random when you're out shopping and tend to buy things you like but don't know if you have anything to actually go with them, you need help. Stylish Girl is one of those apps to simplify your life you will see as a godsend. You load it with what you already own and mix and match as you like.
I think I've covered most of the areas where most of you would find apps to simplify your life, but would love to hear what apps you couldn't live without that keep you organized.
Please rate this article