There are various schools of thought that say technology – including cell phones –has a negative impact on our brains, so if that's true, we can negate the harm done with some brain training apps – no? But seriously, technology issues aside, brain training apps can improve your memory, enhance your thinking skills, increase your reactions, improve your logic and much more. Keep your mind bright and active with this small selection of some great brain training apps:
1

Lumosity Brain Training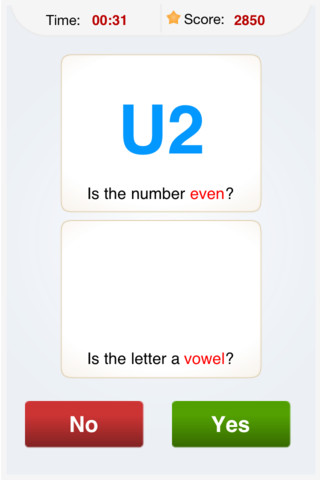 You may have heard of the Lumosity website before, but this is the inevitable app version which came along not long after. The website has a whopping 20 million active users! This is one of the leading brain training apps and one of the main plus points is that the creators teamed up with leading universities' neuroscience departments to help to produce an app that will really test your brain.
itunes.apple.com
2

Charge Your Brain HD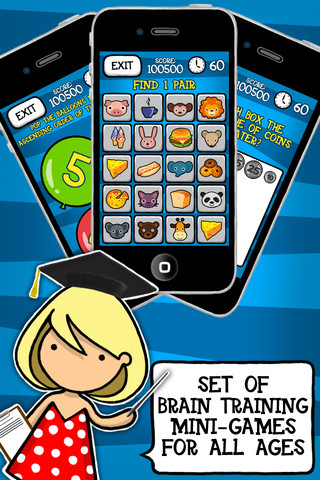 This app truly encompasses all areas of brain development. Not only will your memory be tested, but so will your math and logic skills. The puzzles are all timed, so the speed of your answer will also be honed and improved. The thing that makes Charge Your Brain HD a really special app, though, is the range of games that it uses to test your brain activity. Some games focus on a comparison of objects, while others are purely mathematical. If you want a brain development app that really tests your entire brain, this is the app for you.
itunes.apple.com
3

Brain Fitness Pro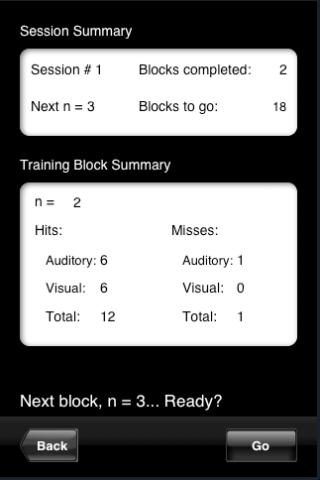 Although this is a paid app, it's by far one of the best apps to test your brain on the market. The developers have claimed that half an hour use over a twenty day period will produce results that you are proud of. The main focus of the game is memory and IQ skills, but the interface is remarkably user-friendly and is well worth the money. The benefits of this app vastly outweigh the initial price, so try it and see if your brain works better after twenty days!
itunes.apple.com
4

Memory Trainer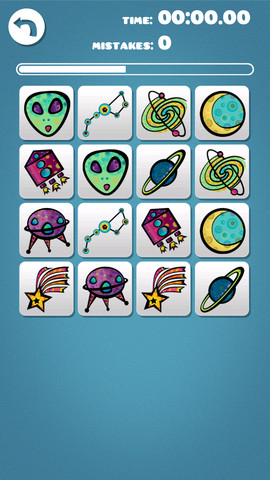 As the name suggests, this brain training app comprehensively examines and tests your memory skills. There are over 6 million users of the app already, but many more people could benefit from the enhanced memory skills which the app encourages. Not only are there are range of game exercises to complete, but you can work through different difficulty levels of each game to make sure you are at the pinnacle of your brain's memory capacity. Whether it's recalling information or examining your spatial memory, this is one of the brain training apps to change your coffee breaks forever.
itunes.apple.com
5

Twinoo Brain Training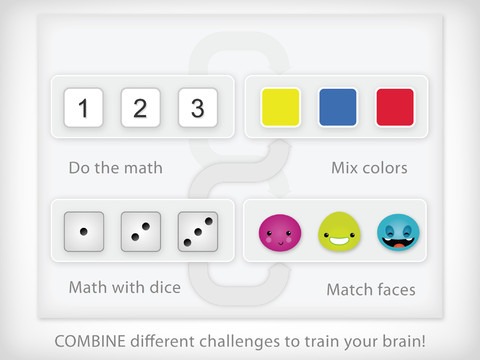 I'm sure you know that the two sides of your brain have different areas of control so if you're looking for brain training apps that focus on specific elements of the left and right lobes, join the 5 million people who choose Twinoo. The games will test and improve the color and creativity of your right brain and the reasoning and logic skills of your left brain.
itunes.apple.com
6

Fit Brains Trainer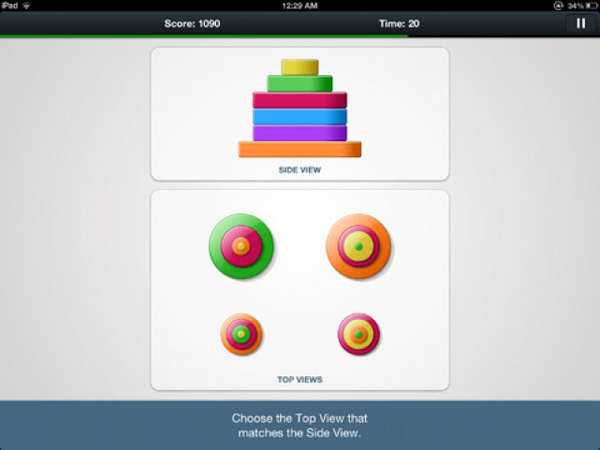 With 360 games – 1 for each day, fit Brains Trainer is one of the lesser known but highly rated apps for brain training. Claimed to improve your concentration and acuity in just minutes a day, the app contains fun brain games and training sessions that can be personalized. Using an intuitive adaptive learning system, the app gets to know you and adapts to your levels, upping the ante each time you play.
itunes.apple.com
7

Clockwork Brain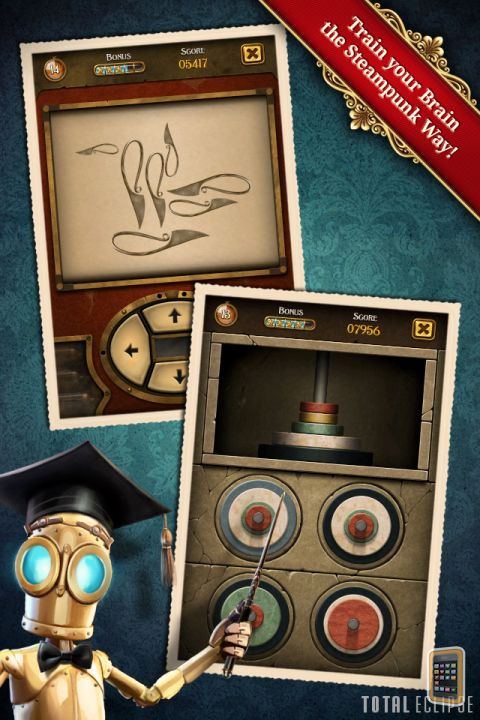 Say hello to Sprocket the Robot. He will be your guide through a series of unique games that will test your cognitive abilities, focussing on areas such as spatial and visual awareness, language, logic, math and memory. The graphics are lovely with hand painted imagery from Mayan art and Victorian steampunk. This is one of the best brain training apps if you want more of a gaming type experience.
itunes.apple.com
Even though the jury may be out as to whether brain training apps will make you smarter or not, it shouldn't put you off. They will certainly help with increasing speed, acuity and response, keeping your brain fit and active. Do you have a favorite you'd recommend?