Whether you're having trouble conceiving or just want to give yourself the best chance of becoming pregnant there are apps to help. Predicting your most fertile days, tracking your periods, predicting ovulation … all can be in your control with these apps that help you get pregnant.
---
1

Shine by Bump

This is an app you can use to track your periods and your fertility cycle. It has Infographics and expert advice that has tips and the help you may need while trying to get pregnant. It is also handy for people that are trying to avoid pregnancy, though if you are trying that, then contraception may be a little more useful since we now know a woman can get pregnant at any time during the month (even during her period).
---
2

Ovia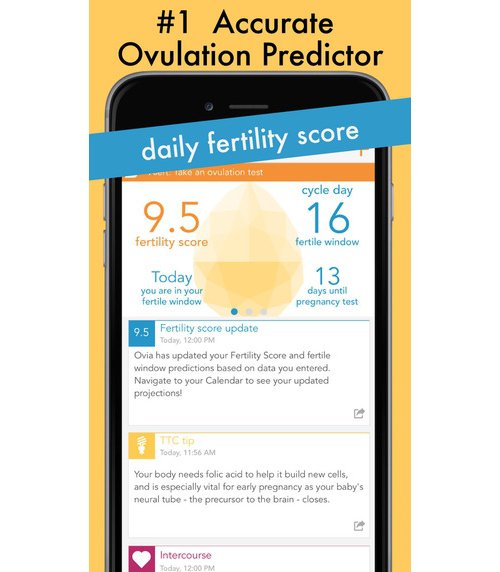 itunes.apple.com
play.google.com
This is a period tracker that lets you know when your period is due and when you are at your most fertile. Once you are actually pregnant, you may still use the app to help you get through your pregnancy with a little more advice. The app has pregnancy related feedback and educational material that first-time mothers may appreciate.
---
3

Clue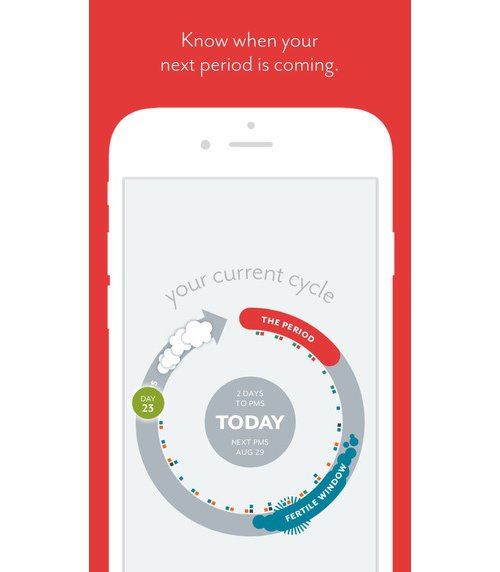 itunes.apple.com
play.google.com
With this app, you may figure out when the best time to conceive your child is. It uses the information you give it to predict your future periods and then calculates your most fertile times of the month. It will synchronize with the Apple HealthKit in iOS. You have to enter things such as your emotions, how much sex you are having, your pain and when you are bleeding to help it figure out when your next most fertile episode is.
---
4

Period Calendar/Tracker

This is a very highly rated app that people use to track and predict their periods along with the next time they will be at their most fertile. You can get pregnant at any point in the month, but there are times when you are more fertile, and with this app, you can figure out when that is. It is especially good for people that have irregular periods and are not sure when they are the most fertile.
---
5

Period and Ovulation Tracker

Trying to conceive while on your period is a little silly. It is possible, but the odds are stacked a little more against you. With this app, you may plan your next conception session to be sure you are trying during your most fertile moments. When you are ovulating, it is the best time to try to conceive, and this app can help you guess when you are ovulating.
---
6

Fertility Friend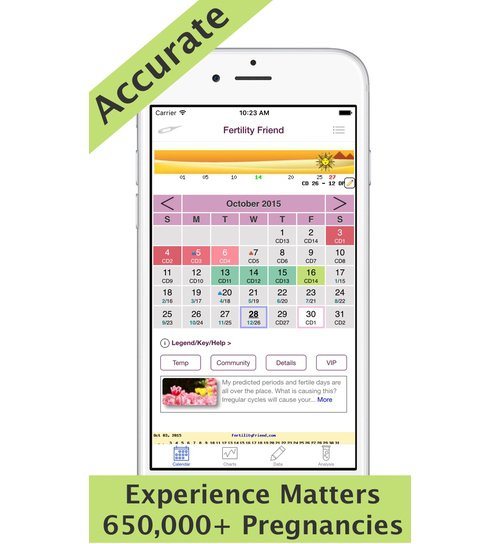 itunes.apple.com
play.google.com
Despite the fact it says you can start free, and despite the fact that the website says it is free, they are going to charge you $45 per year. They help you figure out when your fertile window is. It also works after you are pregnant, as it helps you figure out how far along your child is and may help you determine the date of your conception. However, it doesn't help you determine the date of conception after the fact; you need to have been using the app while trying to get pregnant.
7

Period Tracker Lite

It is a simple and easy-to-use app that tracks your periods on a calendar. Use it and you can see the most probable times where you may be able to conceive because you are at your most fertile. It doesn't use advanced calculations - it uses common sense based on what we know about the female cycle.
---
8

My Days Period and Ovulation

This is a simple app to which you add details that both help you figure out when you are the most fertile, but also help you determine when you actually conceived your child. You enter things such as when you had sex and when you have periods, and it can help give you the most likely dates upon which you conceived your child.
---
9

Period Tracker (Fertility & Ovulation Tracker and Period Calendar)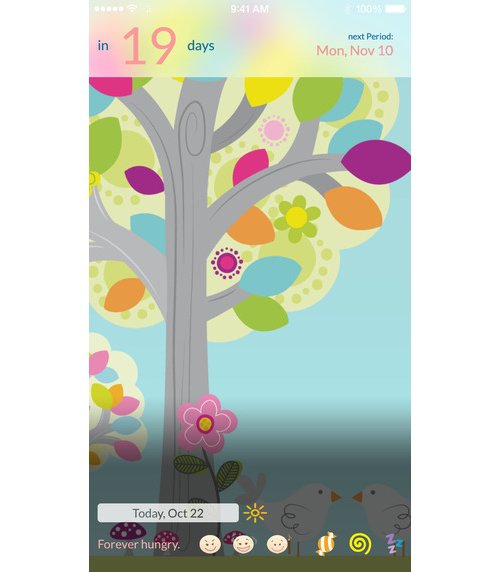 itunes.apple.com
play.google.com
Track your moods, periods, and love making with this classy app. You are entering personal information, but it allows you to do it in an almost sweet way. It also gives you a countdown to your next period. It allows you to enter when you start spotting as opposed to simply entering when you are at full flow.
Have you used an app while trying to get pregnant? Was it one of these listed ones?
---
Comments
Popular
Related
Recent