There are so many addictive iPhone games hiding out in the iTunes store. Everyone has their favorites and these are mine. I spend way too much time on my phone playing these games, but I just can't help it! If playing addictive iPhone games was my job, I'd be a very rich girl! I hope you give some of these apps a try (if you haven't already) and find them as entertaining as I do.
---
1

Candy Crush Saga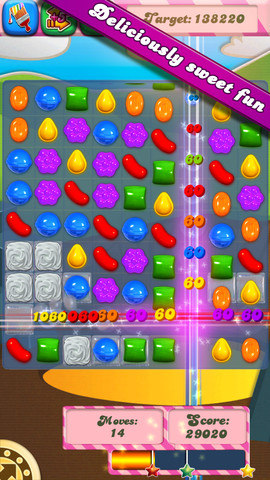 itunes.apple.com
Price: Free
In my opinion this is the best of the addictive iPhone games. If you like Bejeweled you'll absolutely LOVE this game! It takes those gem/candy/fruit swapping games to a whole new level with obstacles, and special items. Perhaps the best and also most frustrating aspect is that it only allows you to play 5 times every 30 minutes. I'm happy about this because I know I would spend my whole day trying my damnedest to beat my current level. I do happen to find myself checking every once in a while to see if I have enough lives built up to play again. My sister has confessed to me that she does the exact same thing.
---
2

Heads up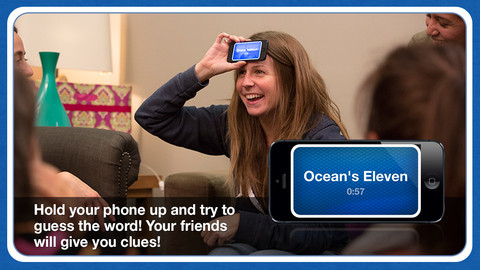 itunes.apple.com
Price: $.99
This is an easier to obtain, cheaper to buy version of a board game that's been around forever. You load the app on your phone and sit with a group of friends or family and hold your phone/iPod up to your head so you cannot see the word on the screen but everyone else can. They give you clues and you try to figure out what word you have. This is a great game for when you find yourself waiting around for whatever reason (doctors' waiting rooms, pre-movie in the theatre, etc…).
---
3

Where's My Water?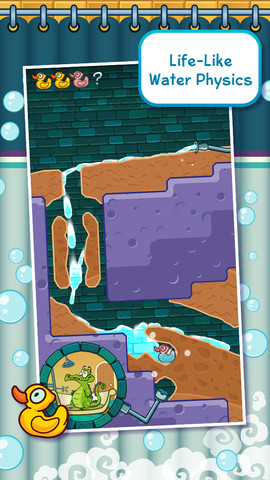 itunes.apple.com
Price: Free- $.99
My nephew Oliver told me about this game but because it's Disney I assumed it would be too easy for me. After much begging on his part, I finally downloaded it. That was several months ago and I still play it at least three times every week. The later levels are harder than I would have expected and it's just a lot of fun! You have to direct the water from the spigot to the shower head through sand while avoiding object melting ooze, killer acid and wet sand. I started out with the free version and was upgrading before the first day was over. At least try the free one.
---
4

Flow Free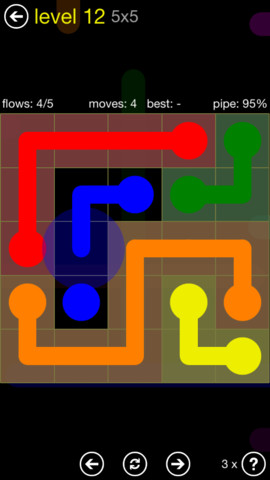 itunes.apple.com
Price: Free
The description of this game should simply read "Caution: Addictive!" This is another one that gets much much harder as you progress but the earlier levels are really easy. You need to connect the same colored dots without crossing any lines of other colors. After the first full level it gets pretty difficult and I play it constantly because I'm determined to beat every level!
---
5

Temple Run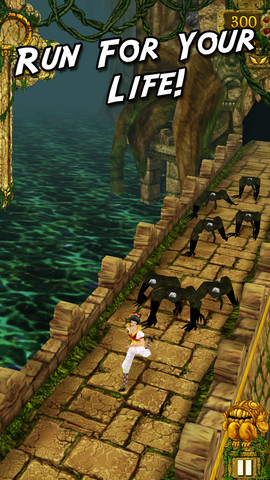 itunes.apple.com
Price: Free
I admittedly don't play this one anymore, but when it first came out I couldn't stop playing it! It utilizes the touch, tip and tilt actions of the iPhone so wonderfully that I was basically in awe of this game. I haven't tried the second one yet, but I hear there are a lot of improvements. If you play it, let me know what you think!
---
6

Doodle Jump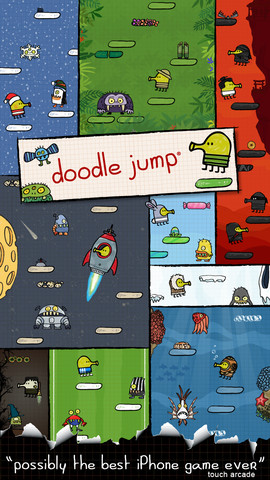 itunes.apple.com
Price: $.99
This game has you jumping higher and higher into the sky while trying hard to avoid breaking platforms and enemies. There are a nice amount of levels and they update with more occasionally so you won't get bored of the game! When I started playing this I thought it was too simple, but as I moved forward I saw exactly why it's addicting and you will too if you give it a shot!
7

Plants Vs Zombies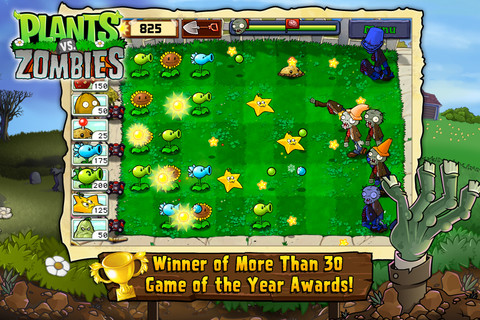 itunes.apple.com
Price: $.99
Oh my goodness, no matter how many times I play this game I just can't get enough of it! You plant your flowers, which give you sunshine. Once you have enough sun you can plant some pea shooters or other plant based defenders to kill the zombies as they approach. I used to love playing this game online, but now that it's an app and I can take it with me everywhere I go, I play it even more!
I hope you have fun exploring these addictive iPhone games! There are so many awesome games that I simply can't resist playing. What are your favorite iPhone games that you just can't put down?
---
Comments
Popular
Related
Recent