Being an English teacher, I love words and I'm always looking for wonderful word game apps for a guilt-free pastime. I can then feel a little less guilty for being distracted by them instead of marking that pile of essays because hey, I'm doing some research for apps my students can download to improve their spelling and expand their vocabulary! Well, that's my excuse anyway. Here are my favourite word game apps for a guilt free pastime.
---
1

Word Collapse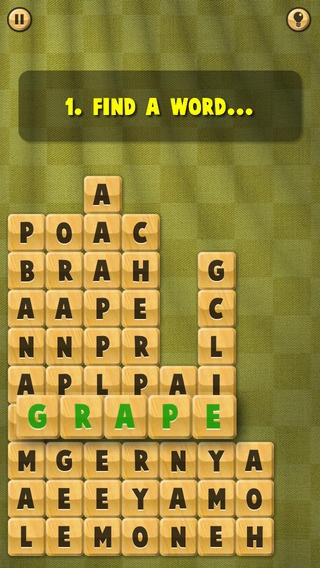 On iTunes: itunes.apple.com
I love this game and the soothing classical music that accompanies it. It's an easy and intuitive game which is almost a cross between Tetris and a word-search and has had more than one million downloads so far. It's one of my favourite word game apps. Each puzzle contains a number of words on a particular theme such as fruit or my favourite, song lyrics, and all the letters are mixed up. Your task is to find the word and swipe it so that the tiles disappear and let the remaining tiles collapse into place, revealing new words. But the challenge is to remove them in the correct order so that you can complete the level. Quite addictive!
---
2

Words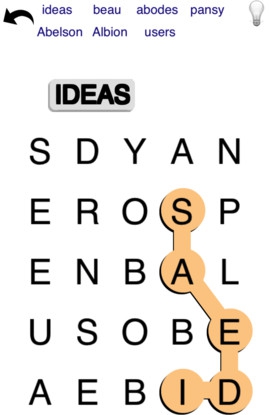 On iTunes: itunes.apple.com
This game presents the player with a grid and a list of words which you have to find in a word search-esque way. You can choose from two game modes. In Challenge mode, you can work your way through a series of levels and in Time Attack, you must find out as many words as possible in a given time. If you like word searches, it's a fun game that you can play with family and friends, and it is a great way to expand your vocabulary as there are some obscure words which you can find the definition for with the dictionary facility.
3

4 Pics 1 Word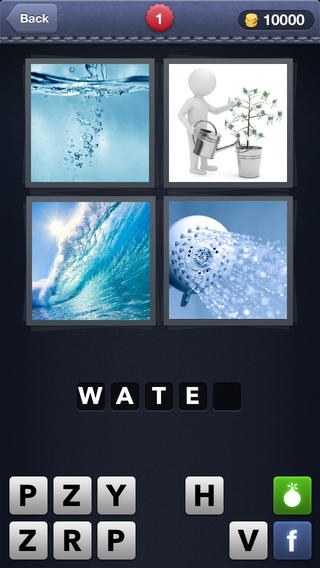 On iTunes: itunes.apple.com
This is pretty self explanatory but quite addictive nevertheless. The player is presented with four pictures which all have one thing in common and an array of letters at the bottom of the screen and yes, you guessed it, you need to guess the word that links all the images. New levels are soon to be available for the experts among you... I'm not one of them!
---
4

7 Little Words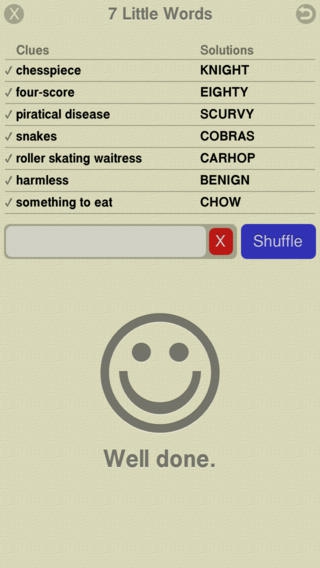 On iTunes: itunes.apple.com
I love this game. It was actually featured in Oprah Winfrey's magazine in September 2011 and if it's good enough for Oprah, it's good enough for me! This is a great game for fans of crossword puzzles and anagram games. Each puzzle contains seven clues, seven mystery words and twenty letter groups. Your task is to find the mystery words by working out the clues and combining the letter groups. Simple. Or is it? It's both a challenging and entertaining game.
---
5

94 Seconds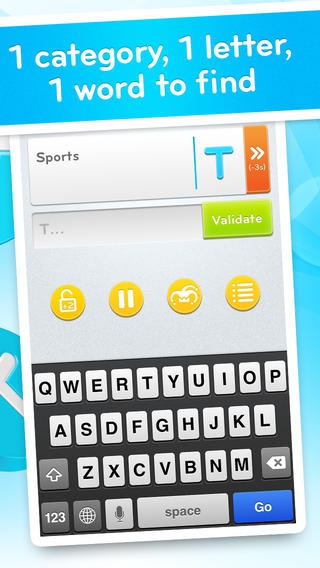 On iTunes: itunes.apple.com
It's a strange name for a word game app and I'm not sure why 94 is the magic number, but that's the time in which you are being challenged by being given one category, one letter and one word. For example, a fruit beginning with B? Hmmmmmmmm, I wonder... It is more taxing on the brain than that and there are more than 50 different categories to challenge your friends with.
---
6

Word Jigsaw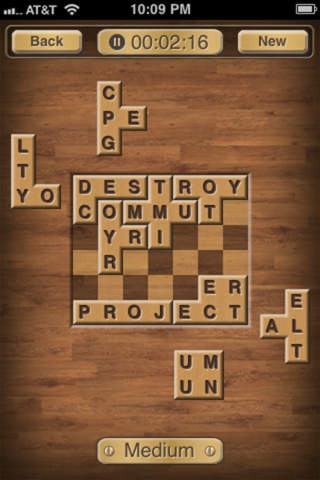 On iTunes: itunes.apple.com
In this game the player is presented with a grid and tiles which, when put together correctly, make lines of words. The task is to reassemble the puzzle. It is a great brain-training game as it can help with spelling and vocabulary building. There are six levels in total, the first three of which are free.
---
7

Anagram Twist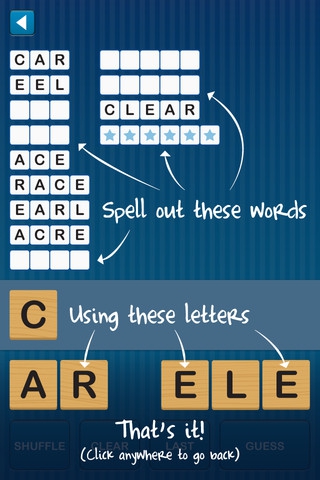 On iTunes: itunes.apple.com
This is a great game for all you word freaks and fans of word searches, Scrabble and Boggle. Players must shuffle and arrange the letters to form words and there are lots of categories and dozens of puzzles. It's another brilliant way to expand your vocabulary and to perfect your spelling. Any game that does that gets the thumbs up from me, but I would say that!
There are many other great word games out there and they are brilliant fun for all ages. The great thing is you can almost always challenge your friends and family too. What are your favourite word game apps that distract you from other things? Hearing about them will make me feel a lot less guilty!
More
---
Comments
Popular
Recent