As a blogger, I learned quickly that good photos are one of the most prized parts of having a blog, and luckily certain photo apps have helped me take and create better photos for my blog. Photo apps aren't just for bloggers, however. You can create some of the cutest and most unique photos and collages out of any photo you wish, even the most boring ones! Perhaps you want to add text, adjust the lighting, add a cute background, or change the frame and shape of your picture. Maybe you want to even add a few cute stickers to your photos. These 7 photo apps can help you do all of that and more. Check them out and take your photos from ordinary to awesome in no time.
---
1

Pic Collage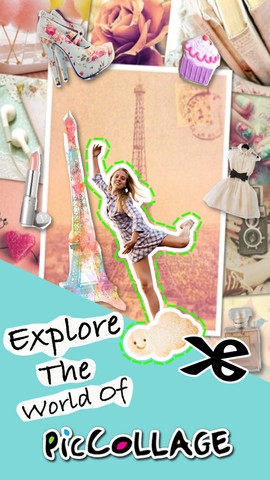 itunes.apple.com
One of my latest, most favorite photo apps is Pic Collage. Simply download the free app and upload a picture from a web page, your Facebook photo album, Twitter account, or the photos on your phone's library. From there you can rotate the photo, double the photo, add custom borders, stickers, rearrange the photos, create different frames, create multiple collages and even directly share them on Instagram, Facebook, Twitter and Tumblr all in one click.
---
2

Photo Editor by Aviary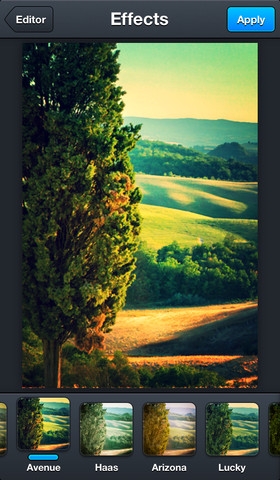 itunes.apple.com
Photo Editor is best for taking everyday images and making them look more professional. It is similar to Pic Collage by allowing you to add text, stickers, enhance photos by adjusting the lighting, crop photos, add special effects such as black and white schemes, make custom borders and frames, and also even give pictures an HD effect if you wish. It is also easy to use and easy to share your photos through social media directly from the app.
---
3

Instagram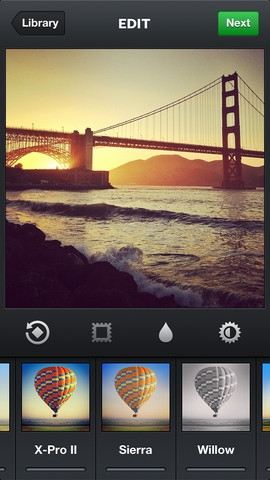 itunes.apple.com
This one is a no brainer, but had to be included all the same. In my opinion, every iPhone owner should have the Instagram app installed. Instagram is arguably the number one most popular photo app for the iPhone with good reason. Though I don't use it that often, when I do, I remember why this app is so highly rated. Instagram comes with a wide range of vintage filters and optional borders that can be instantly applied to any photo. It takes my everyday photos in bad lighting and transforms them into magazine quality images in one or two clicks. Not only is Instagram one of the best photo apps you can find in the app store, but it also serves as a popular social network sharing tool.
---
4

Adobe Photoshop Express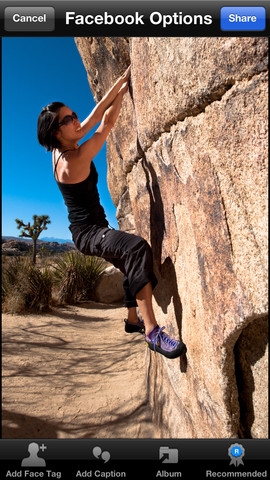 itunes.apple.com
Any photography fan will most likely be a fan of Adobe Photoshop since it is already one of the leading pieces of desktop software for photo editing. Lucky for you, you can now have the mobile version for free right on your phone. You can edit photos by cropping, straightening, flipping, and also adjust the color settings by changing the exposure, saturation, tint or contrast, and apply a variety of sketch, soft focus or sharpening filters. You can also visit Photoshop.com and create a free account where you an upload and store up to 2GB of photo or video content. You don't have to be a Photoshop expert to use the app either. The app, in my opinion, is easier to use than the desktop software, not to mention completely free.
---
5

Color Effects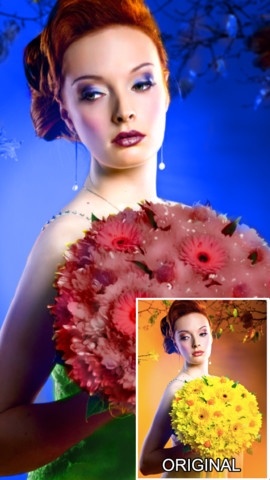 itunes.apple.com
If I want to take images to a sort of magical level, so to speak, I turn to Color Effects as my go-to app. This app is amazing for creating beautiful images with everyday photos, all by simply adjusting the color of certain parts of the photo. With this app, you can gray out everything in the image except for a selected object or person so that it stands out in vivid color. You can even change the color of something entirely. Let's say you want to make your outfit blue instead of green, or turn your hair blonde instead of brown. Maybe you'd like to make a flower red instead of pink. You can do all of that and more with this app, and share pictures through social media, along with saving them to your phone's library. And don't worry if you don't like your new images. Simply erase them and start all over again.
---
6

Photo Collage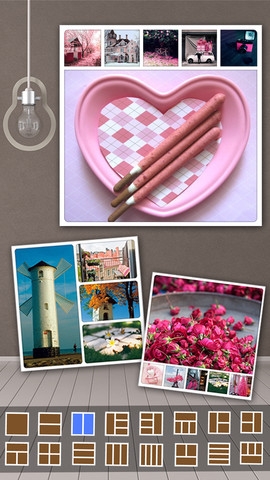 itunes.apple.com
Photo Collage does exactly what it says; it helps you create unique collages out of everyday photos using special tools like cropping, unique backdrops, frames, borders, stickers and enhancing the lighting. The app includes 16 different types of collage layouts, along with 4 ratios for photo layouts, such as 1:1, 4:3, 3:4 and 3:2. You can zoom, rotate or mirror any image and make it bigger or smaller in real time. Photo Collage also allows you to share all your new collages on your social media outlets so all your friends can see your handiwork!
---
7

Tumblr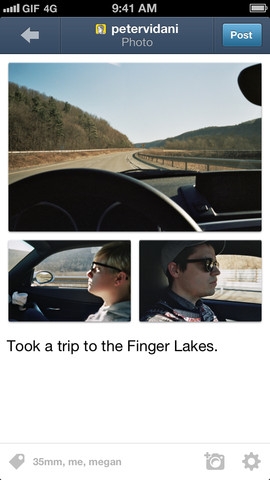 itunes.apple.com
While Tumblr is more of a social network than a photo app, a large portion of its user primarily use Tumblr for sharing photos and possibly add short clips of writing, or even a blog. Many people simply use Tumblr as a photo only blog where they share photography or use the app as a scrapbook. As a new user to Tumblr, I'm beginning to love the features of the iPhone app more and more with each use. It is easy to edit and add my own photos, find photos of other Tumblr users, take my Facebook pictures and input them on Tumblr, or vice versa. I also like how Tumblr allow you to interactively share and comment on other users' photos directly from your phone. It is something like a virtual social media scrapbook.
I'm sure there are plenty of great other photo apps out there so be sure to share yours with me! Do you use any of these photo apps, or have a favorite of your own?
More
Comments
Popular
Recent