There are so many fantastic apps with real-world rewards. Yeah, that's right, the app rewards you just for using it! Crazy, right? Whether you're filling out an easy survey, checking into a retail store, or just watching TV, these apps can help you earn ridiculously cool rewards and sometimes even cash! If you know of any other apps with real-world rewards, feel free to share the names of them in the comments section.
---
1

Quickthoughts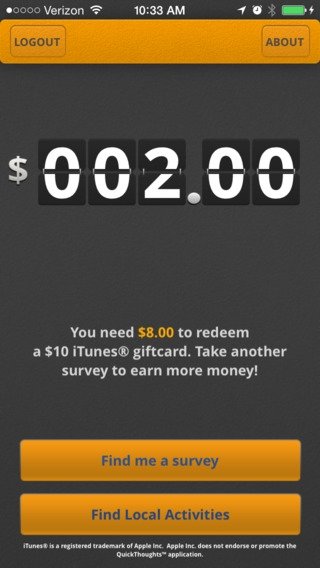 On iTunes: itunes.apple.com
Price: Free
Everyone's got opinions. With QuickThoughts, you can earn rewards simply by giving yours! Easy enough, right? The app lets you earn iTunes Gift cards by taking quick and easy surveys or participating in GPS powered local activities. After earning $10 on the app, you'll be able to redeem your iTunes credit and put it towards that new album you've been meaning to buy! There are over 1,000 surveys available and you can earn up to $3.00 per survey or $5.00 per local activity. Signing up is easy and free but you MUST be 18 years or older! This is just one of the many apps with real-world rewards you should be downloading NOW!
---
2

Shopkick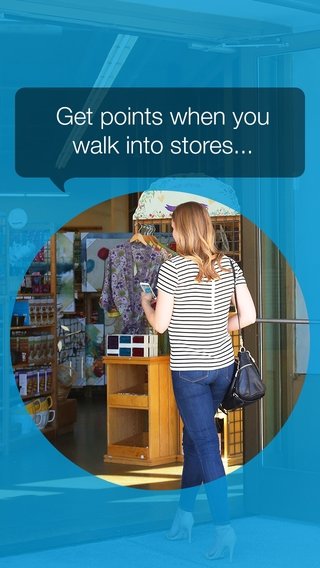 On iTunes: itunes.apple.com
Price: Free
If you're a frequent shopper (who isn't?) then this app would be perfect for you! You can get Shopkick points just for walking into retail stores like Target, Best Buy, Macy's, etc. Rack up your points and then redeem them for gift cards!
3

Viggle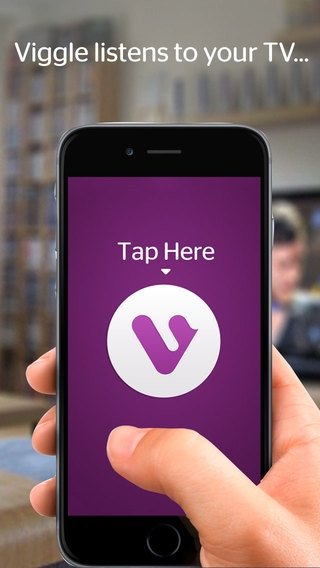 On iTunes: itunes.apple.com
Price: Free
Viggle is super easy to use! All you have to do is use the app whenever you're watching TV or listening to music. It'll listen to any TV program/song and check you in for Viggle points. You can then redeem your points for movies, music, TV shows, and more at vigglestore.com. You can also score gift cards, electronics and more on the app!
---
4

Panel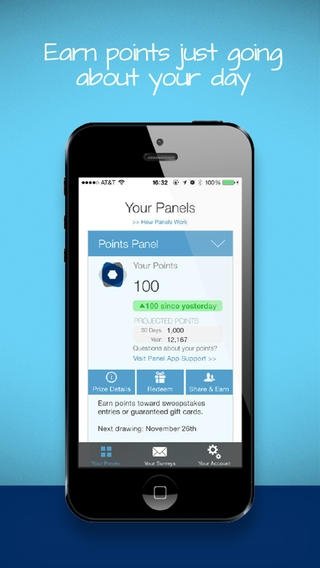 On iTunes: itunes.apple.com
Price: Free
On the Panel App, you can earn points that are redeemable for rewards, sweepstakes, gift cards, prizes, and more! The app collects your location data and lets you earn points for prizes such as cash, gift cards for PayPal, Visa, Amazon, and more. You can earn bonus points by completing surveys, referring your friends to the app, and connecting your social networks!
---
5

Ipoll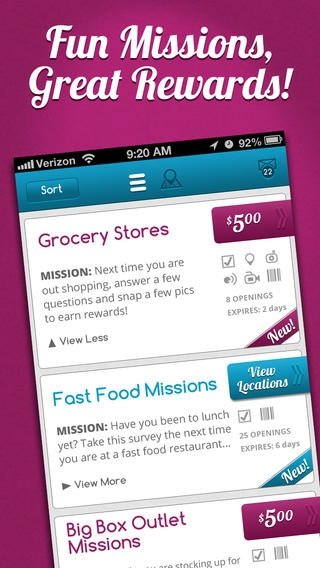 On iTunes: itunes.apple.com
Price: Free
With iPoll, you can get rewards anywhere, anytime. The app offers you free rewards just for sharing your opinion about the products that you buy and the places that you visit! With every iPoll mission that you complete, you'll earn rewards.
---
6

Livetowin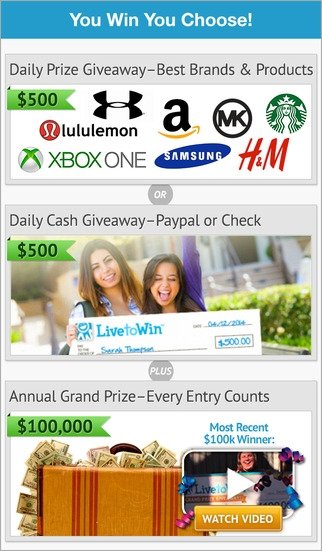 On iTunes: itunes.apple.com
Price: Free
LiveToWin gives awesome prizes away DAILY! You can explore the app's many activities and increase your odds of winning by watching videos, giving opinions on prizes, taking polls, playing games, and much more. Everything is free and there's a $500 daily prize! What are you waiting for? Go on and download it!
---
7

Jingit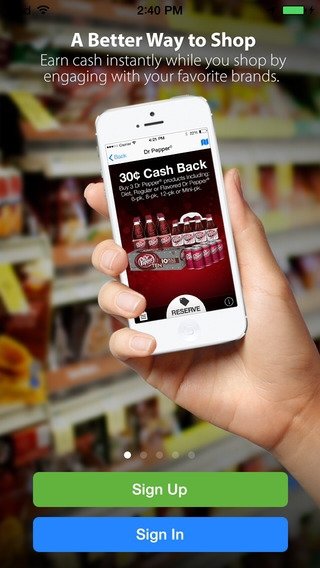 On iTunes: itunes.apple.com
Price: Free
With this app, you can earn cash on the go, in-store, or right from home. You'll get paid instant cash for watching ads or checking in and shopping for select products at your favorite stores. It's definitely a better way to shop!
Well, there you have it. These are just seven out of many awesome apps that can help you earn real world rewards! Seriously, what could be better? Do you use any of these apps? Which other rewards apps do you obsess over?
---
Comments
Popular
Related
Recent