There are SO many fantastic apps for new moms. The awesome thing about technology is how much it has advanced. Nowadays we can share everything with everyone. These apps for new moms offer advice/tips, encouragement, etc. from other moms! Of course, they also offer fun games and ideas on how to spend your days with your new little one! The adjustment is hard for some but these apps for new moms are definitely worth checking out!
---
1

Baby Connect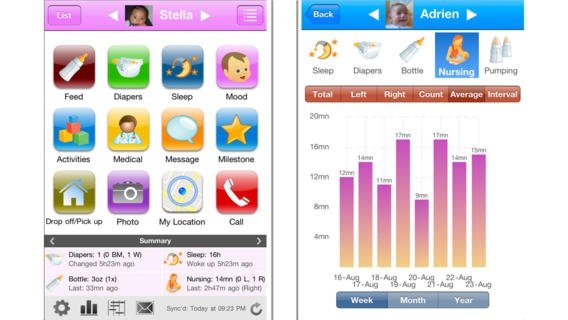 On iTunes: itunes.apple.com
Price: $4.99
If you're a new mom, you're a busy mom. Baby Connect is one of the most comprehensive baby tracking apps available! It offers graphical reports and trending charts, weekly averages, medicine, vaccines and growth tracking, timers, and a lot more! It has an easy to use interface and even has unlimited data. The app will synchronize information with your spouse, babysitter/nanny, daycare, or whomever else they're with. It's well worth the price to keep track of all this information! It's one of the best apps for new moms.
---
2

WebMD Baby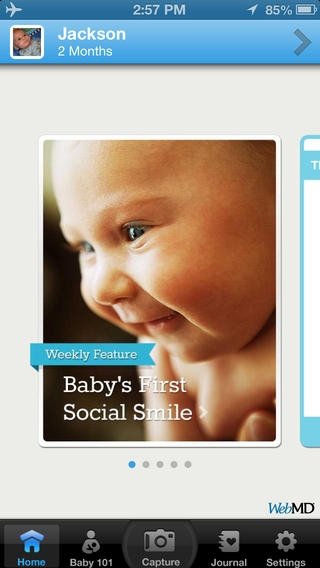 On iTunes: itunes.apple.com
Price: Free
The app has quick access to trusted and physician-approved baby health and wellness information! It's all personalized for your baby's specific age! It helps keep parents informed and one step ahead of their baby's development and growth. It features countless articles, tips, videos, and tools!
3

Baby Pack & Go

On iTunes: itunes.apple.com
Price: $0.99

This app will definitely come in handy for a new mom. It'll never let you forget to pack a bottle, pacifier, or wipes in your diaper bag! It's a great, simple reminder that you'll need in your new and very busy life. The app offers an extensive packing travel checklist and automated tasks reminder system!
---
4

Baby White: Magic Noise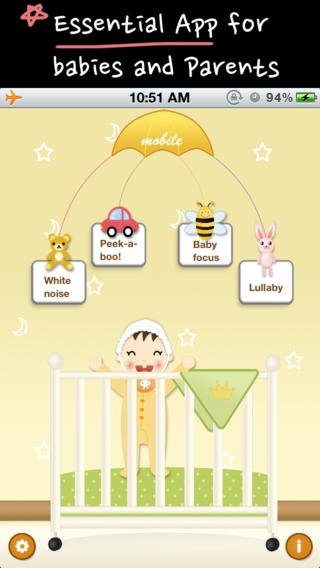 On iTunes: itunes.apple.com
Price: $1.99
One of the best gifts for your baby and yourself is sleep! With this app, you'll both be able to get some. It offers soothing, lulling sounds that'll relax your baby and keep him/her from crying! I know white noise was fantastic for my niece - she fell asleep to the sound of rainfall, pianos, TVs, etc. It's amazing what will comfort a child to sleep!
---
5

Baby Sign and Learn Lite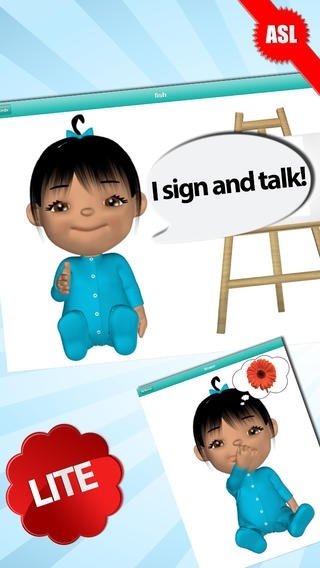 On iTunes: itunes.apple.com
Price: Free
With this app, you can learn to communicate with your baby using sign language! It offers more than 100 common signs such as "milk," "more," "diaper", etc.! The Baby Sign and Learn app includes a bunch of flash cards, cute animations, and an interactive quiz. The app also offers you the option of purchasing more signs for only $1.99 as your child's vocabulary grows!
---
6

Mom Maps

On iTunes: itunes.apple.com
Price: $2.99

This app is super convenient! If you're looking for parks, playgrounds, indoor play areas, etc., download this. It helps you find kid-friendly places while you're on the go! You can bookmark your favorite locations and check out other moms' reviews for great tips! You'll never be bored!
---
7

Baby Monitor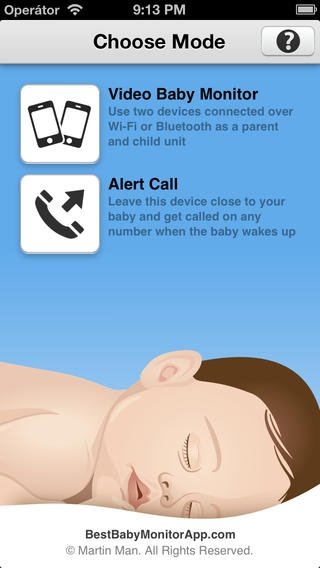 On iTunes: itunes.apple.com
Price: $3.99
If you haven't had the time to go out and buy baby monitors, this app is just as useful! With it, you can see/hear your baby. Use two iOS devices as a reliable and easy way to use this Video Baby Monitor! It works everywhere and even offers multi-tasking support! The app will you a ring or a text on your phone when it detects noise!
Well, there you have it! These are just seven out of MANY fantastic apps for new moms. What helped you the most when you were a new mommy? Share it with everyone in the comments section!
---
Comments
Popular
Related
Recent