There are so many awesome apps for discovering new music! I'm a huge music lover so I personally love every single one of these apps. I just think it's a great convenience to have these ready on your phone! Whether you're trying to figure out the name of that song you can't get out of your head, or wanting to hear something entirely different, these apps for discovering new music are for you!
---
1

Songza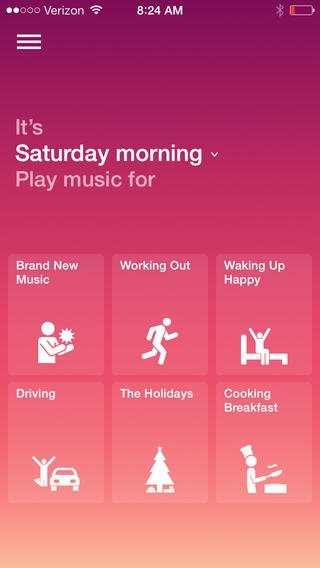 On iTunes: itunes.apple.com
Songza is one of my favorite apps for discovering new music! Whether you're working, relaxing, or at the gym, Songza plays you the right music at the right time! All you have to do is pick what activity you're doing and they'll play you music from a play-list that's tailor-made for your mood. There's no listening limits and hardly any ads, plus it's free. You can even save your favorite playlists and share them via Facebook, Twitter or email!
2

Band of the Day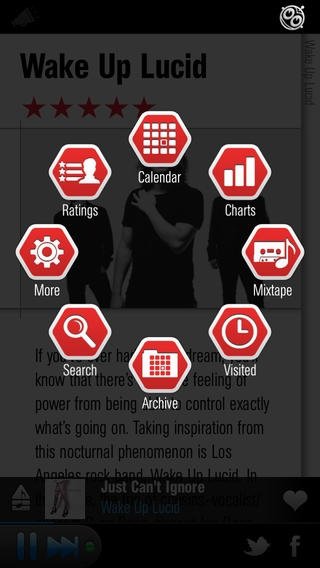 On iTunes: itunes.apple.com
Band of the Day (BOTD) delivers one new artist a day, every single day! With a stunning user interface, it offers videos, biographies, photos, and more that'll help you discover your new favorite band! Not only can you listen to the day's featured artist, but you can also look through the 'calendar' and listen to the previously featured bands. Select the mix tape for an uninterrupted radio experience! I can't even count how many awesome bands I've discovered through this free app!
---
3

Indie Shuffle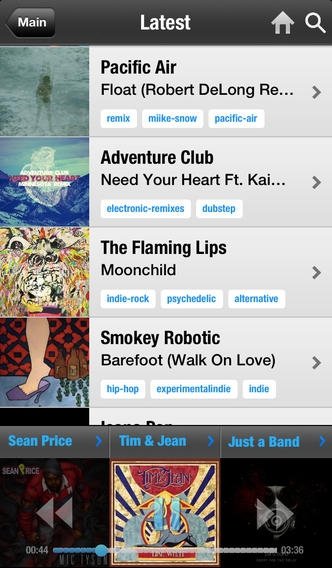 On iTunes: itunes.apple.com
Indie Shuffle is the first step in discovering awesome, underground music! There is unlimited listening, no ads, and curated new music from hundreds of genres! All you need to do is find a track and hit play; they'll then build a playlist to help you find new artists and music. You can share songs you love via Facebook and Twitter!
---
4

Discovr
On iTunes: itunes.apple.com
I love this app! It helps you discover new artists that are similar to your favorite bands by using interactive music maps! You can read bios, check out songs, and videos! You can play 30 second samples of the most popular songs, and watch music videos from YouTube! You can share your music maps with your friends through your social media accounts! Although this app is not free, I think it's well worth the $1.99!
---
5

Shazam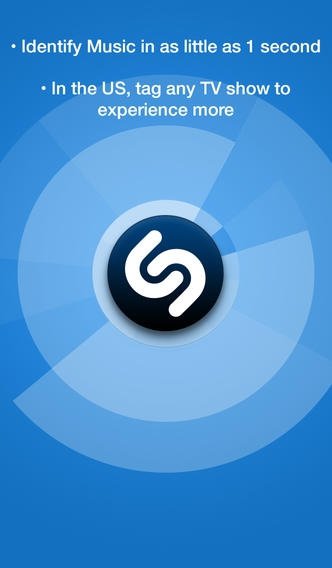 On iTunes: itunes.apple.com
Shazam is one of the most popular apps for discovering music. It recognizes music and media that is currently playing around you. All you need to do is tap the Shazam button to instantly tag, and then explore, buy, share and comment! You can use Shazam as much as you want, so tagging music is unlimited!
---
6

Soundtracking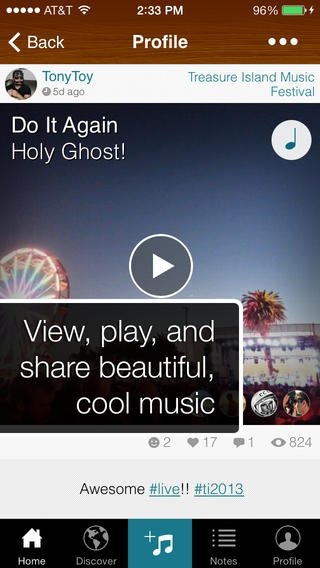 On iTunes: itunes.apple.com
Soundtracking is a fun and free way to share what you're listening to, discover new songs, and make new music friends! You can share the soundtrack of your life with your friends and family by adding photos, hashtags, friend tags, and writing captions to your favorite songs. Basically, it's the "music" version of Instagram! Now, you can share the music of your life along with all the awesome photos you've been taking! The app is free, so it's definitely worth checking out!
---
7

Songkick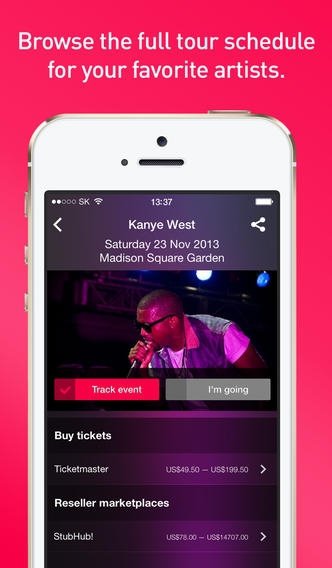 On iTunes: itunes.apple.com
If you have the "Bandsintown" app, this one is very similar! It tracks your favorite bands so you never miss them live. You can instantly create a personalized concert calendar based on your bands and your location by scanning your music library! When new concerts are announced, you'll get an alert! You can purchase tickets in-app and for every concert, you can see the line-up, venue map, and invite friends!
Well, there you have it! These are just seven out of MANY awesome apps for discovering new music. Which one is your favorite? Do you know of any incredible music apps that I should know about?!
---
Comments
Popular
Related
Recent