If you're the chef of the house, there are countless cooking and recipe apps that'll make your life just a tad bit easier! These apps offer awesome recipe ideas and make cooking fun! If you've been looking to spice things up in the kitchen, or even turn on the oven for the first time, this list is for you! Check out some awesome cooking and recipe apps that you need in your life!
---
1

Food Network in the Kitchen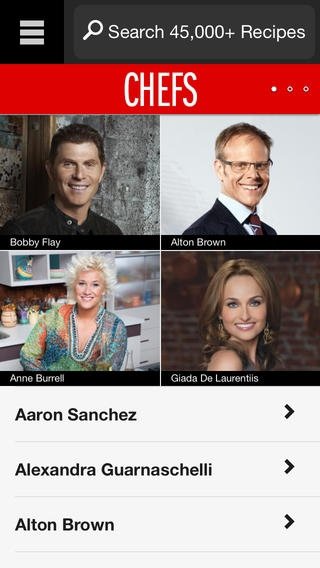 On iTunes at: itunes.apple.com
Must I really explain why this is one of the best cooking and recipe apps?! With the Food Network app, you get instant access to your favorite Food Network chefs and all of their most popular recipes! You can save your favorite recipes, access your own personal ones that are saved on FoodNetwork.com, and more! The app even comes with a library of How-To videos that'll instruct you step-by-step! New recipes are added every month and you can search by chef or ingredient, to fit your needs!
---
2

Green Kitchen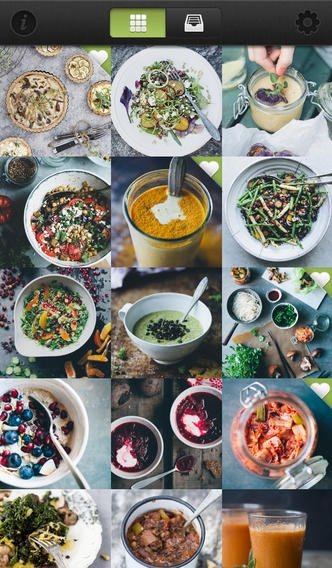 On iTunes at: itunes.apple.com
This app is FANTASTIC for healthy vegetarian recipes! It includes beautiful photos and a world-class user interface! The recipes include ingredients straight from nature and a bare minimum of gluten, sugar and dairy products used. This app is great for discovering new meals and spicing up your vegetarian lifestyle! If you're serious about your lifestyle, the app is well worth the $4.99 price tag.
3

Panna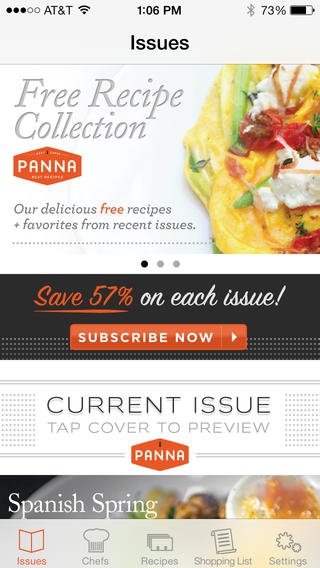 On iTunes at: itunes.apple.com
Panna is a pretty awesome app! It's the first-ever video, cooking magazine! With each issue, you'll receive one free recipe regardless of whether or not you choose to buy the full issue. A year subscription will give you access to their current issue as well their next five bi-monthly issues! The app offers HD video where master chefs share their expertise with you! The app brings the experts into YOUR kitchen!
---
4

Whole Living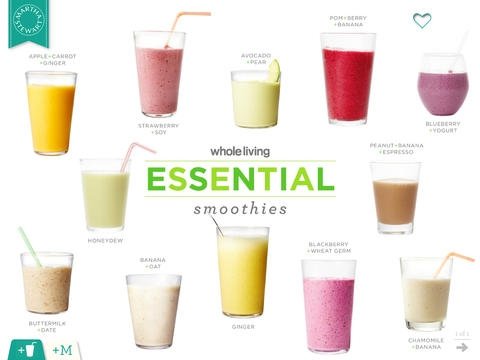 On iTunes at: itunes.apple.com
Who doesn't love a good smoothie? It's refreshing and revitalizing! With this $2.99 app, you'll get a bunch of innovative recipes that have been selected by food editors and dietitians! The app includes six smoothie recipe bundles, how-to videos, nutritional information, and space where you can add your own notes! It's the best way to start blending your way to wellness. If you really want to change up your lifestyle, the price of this app is a great investment for you!
---
5

Whole Foods Market Recipes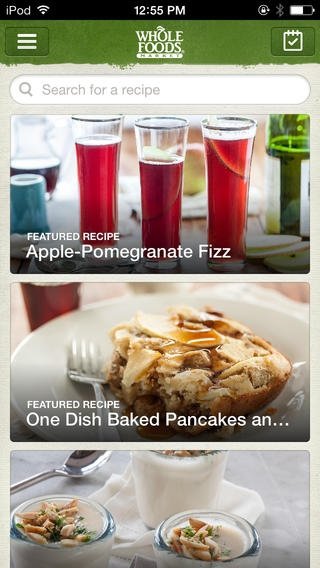 On iTunes at: itunes.apple.com
Whole Foods is definitely one of my favorite places. This free app makes planning, shopping, and cooking easy and fun! It features the Whole Foods collection of over 3,000 recipes where you can search by course, cuisine, special diet, etc. You can even create shopping lists right on the app. It even offers you sales and keeps you up to date on store specials and events! If you're a loyal Whole Foods customer, this app is totally worth checking out!
---
6

Healthy Desserts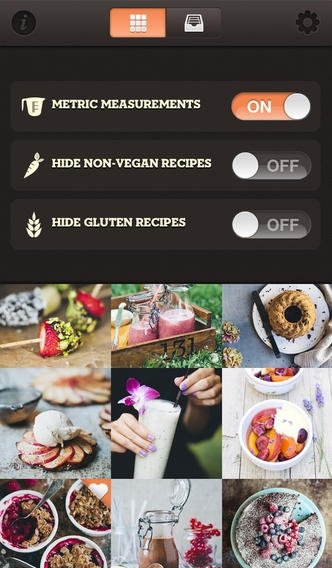 On iTunes: itunes.apple.com
Healthy Desserts is an awesome source of organic and tasty desserts for all your sweet-tooth desires! All the recipes are filled with healthy fats, whole grains/fresh fruits, and natural sweeteners. You'll be delighted by all the creative recipes that you'll come across! It offers easy to follow instructions, and it's well worth the $2.99 cost.
---
7

Foodie Recipes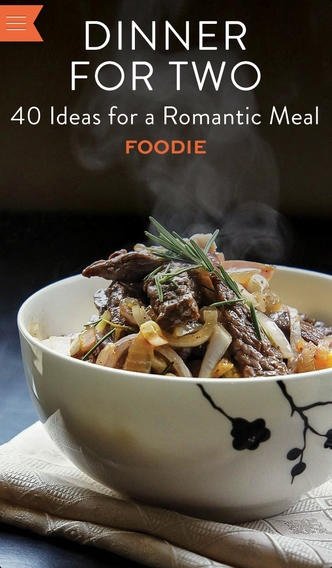 On iTunes: itunes.apple.com
This is excellent! The recipes are amazing, and the themed editions make it super easy for you to find exactly what you're looking for! The free app is filled with the best recipes from food bloggers and culinary professionals from all around the world! Each month, there's a new edition presenting new recipes! Recipes include amazing photos, step-by-step instructions, prep and cook time, etc! Each recipe can be printed, viewed on Foodie, or shared via social networks.
Well, there you have it! These are just seven out of many incredible cooking and recipe apps. Which one is your favorite to use?! Which one are you dying to try out?!
---
Comments
Popular
Related
Recent