If you're heading out on vacation soon, check out some of the best travel apps you should be downloading! These apps are sure to make your vacation stress-free and allow you to actually enjoy yourself! Because let's face it, who wants to be worrying about all the little details when they're lying on the beach? These are some of the best travel apps!
---
1

Expedia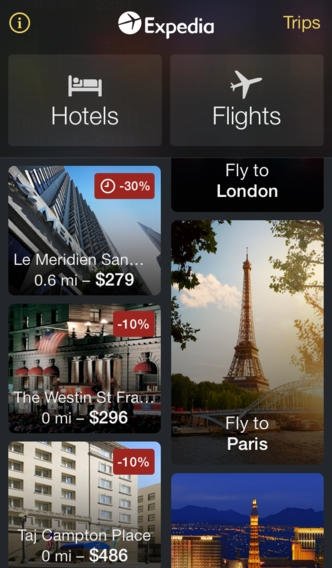 On iTunes at: itunes.apple.com
Expedia is definitely one of the best travel apps! Just by downloading the app you can save an extra $25 off your first hotel booking of $100 or more! It's the easiest way to book your flight and/or hotel – making the rest of your travels fun and stress-free! With the free app, you'll uncover many mobile-exclusive discounts on last-minute bookings! You can even sort through reviews before deciding where you want to go/stay.
---
2

City Guides by National Geographic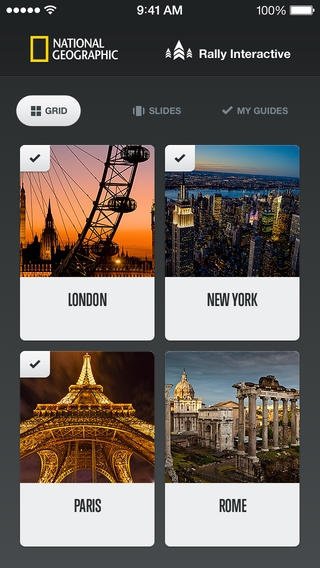 On iTunes at: itunes.apple.com
With this free app, you can explore four of the world's most vibrant cities – London, Paris, Rome and of course, New York! Included with each city are local tips, fun facts, current weather, and a bunch of iconic photos! These features are FREE with the app! If you purchase the "complete guides," you get curated point-by-point walks, customizable itineraries, city secrets, and more! So, if you're taking a trip to any of these awesome cities, this app is for you!
---
3

Gogobot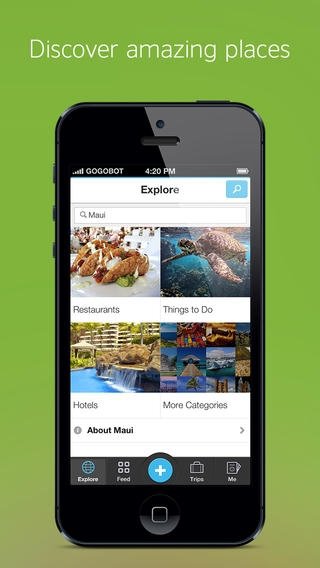 On iTunes at: itunes.apple.com
Gogobot is awesome! It's a fun way to discover the coolest places to go, anywhere in the world! Gogobot offers you insider reviews and photos for the best restaurants, hotels, etc. It's great to use whether you're going on vacation or just exploring your hometown! It's free, which makes this app totally worthy of downloading.
---
4

Packing Pro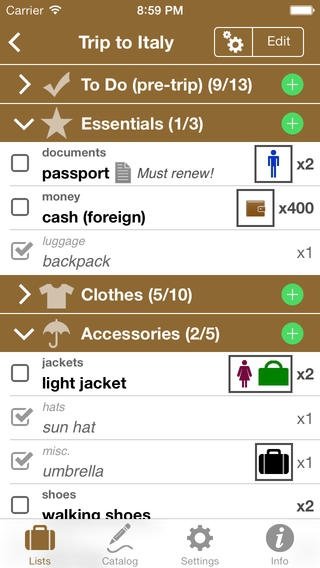 On iTunes at: itunes.apple.com
This app is for super list makers. It helps you remember what to pack on your way to and from your vacation! The benefits of the Packing Pro app include full iCloud support, a huge master catalog (total of over 800 items!), customizable design, and more! If you travel a lot and are tired of making those insane packing lists, this app is for you! If you ask me, it's well worth the $2.99!
---
5

TripIt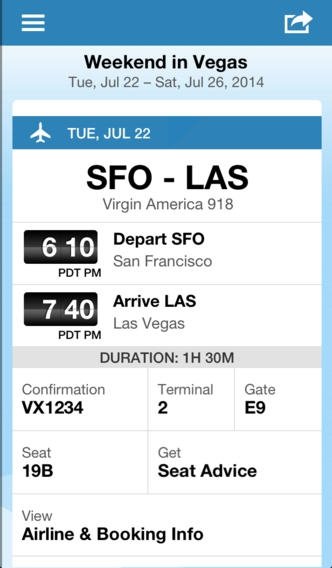 On iTunes at: itunes.apple.com
I love the simplicity of this app and how simple it makes things for you! You can organize your travel plans all in one place. All you need to do is forward your travel confirmation emails to plans@tripit.com and the app will automatically create a daily itinerary for every trip, and all for less than a dollar! How awesome is that?
---
6

Yelp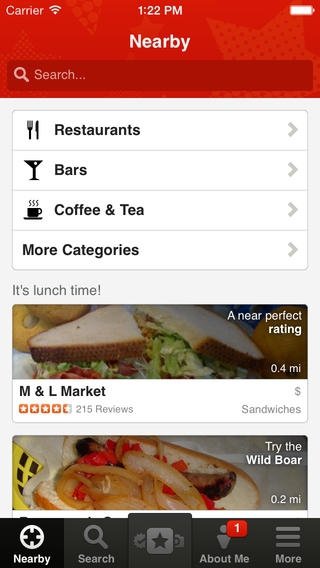 On iTunes at: itunes.apple.com
Yelp is the perfect app to use to search for places to eat, shop, drink, relax, etc! On the free app, you can search for nearby businesses, find nearby bars, cafes, and more. You can even narrow your searches by distance, price, 'what's open now,' and the neighborhood! It's definitely a must-have for traveling!
---
7

Everplaces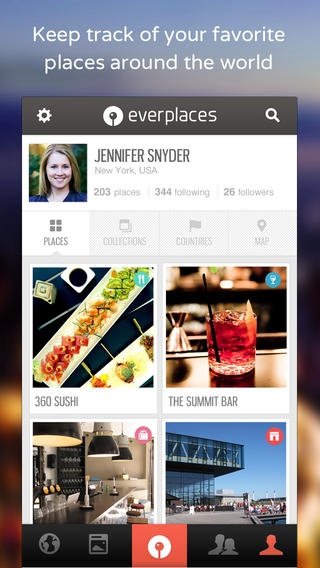 On iTunes at: itunes.apple.com
With Everplaces, you'll never forget a good restaurant, hotel, or special place again! The free app saves places easily to your phone when you spot them. It's kind of like the "traveling Instagram"! You can follow locals for insider tips and travel ideas! Share with your friends and keep them updated!
Well, there you have it! These are just seven out of many awesome travel apps! Which one do you think is the best? Do you use one that didn't make the list? Comment with suggestions!
More
Comments
Popular
Recent