My iPhone is currently loaded with more news apps than I probably need, but none the less, I can't help myself! News apps keep you informed on the go, and for all of our busy lifestyles, they are much easier to read on the go than newspapers are. Certain apps are better than others, and you want to look for an app that gives you multiple categories of news, not just the weather or headlines, to get the most out of your news apps. My personal favorites are easy to use, the text is large enough to read, and updates are given on your phone immediately if set the alert to do so. Staying informed on the go can help you know what is going on the world, traffic updates, events in your city, state or town, or just give you a great weather update so you don't get caught in the rain. All of these news apps are also available on both the iPhone and the Android, plus they're all free!
---
1

Huffington Post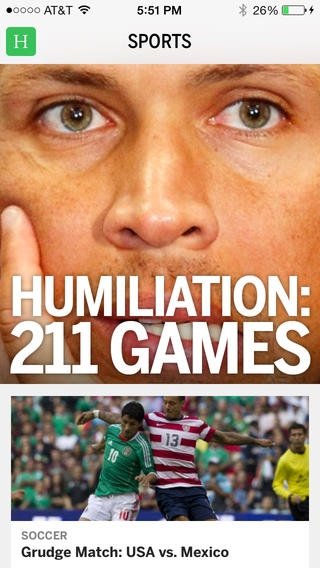 One of my favorite online news websites is Huffington Post, and I think they make one of the best news apps of all the ones recommended here. Huffington Post's app is free, gives you live updates and covers everything you could want to know, plus some. Their lifestyle, health, women's and world news are some of my favorite sections, and the colors and graphics are also very enjoyable to look at, enhancing the app experience. You can go directly to one page, zoom in or out, or skim the entire section if you want, all separated into nice, easy to read sections.
Cost: Free
Get it Here:itunes.apple.com or Here: play.google.com
---
2

New York Times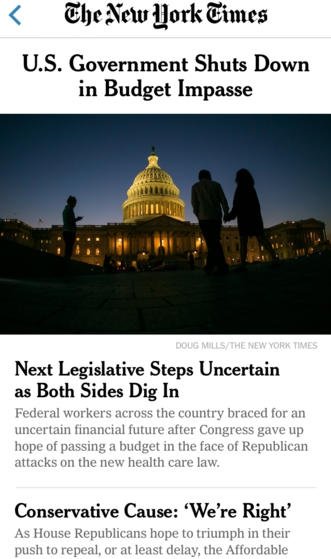 The New York Times holds the gold medal, in my opinion, for the ultimate source of news. I've been a fan of this app since my first iPhone and it's never disappointed me yet. Not only is this news app free, but it's very user friendly, and I love the 24/7 automatic updates you can subscribe to. It also has an offline capability, so if your phone isn't connected to the network or Wi-Fi, it will still work.
**Cost:**Free
Get it Here: itunes.apple.com or Here: play.google.com
---
3

CNN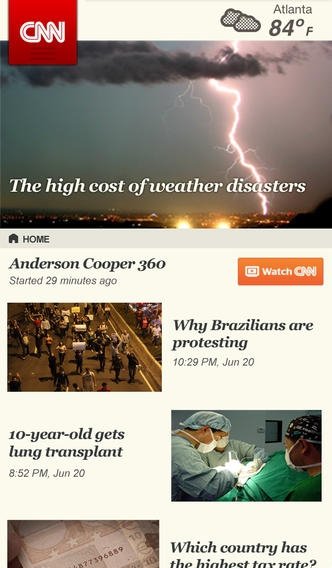 CNN is a world class source of breaking news, and a fabulous app to own if you're a fan of the CNN channel. It's special feature is video news, and it's also free. You can choose the font size you want it to appear, browse multiple sections of the news and even send videos to your friends through social media.
Cost: Free
Get it Here: itunes.apple.com or Here: play.google.com
---
4

MSNBC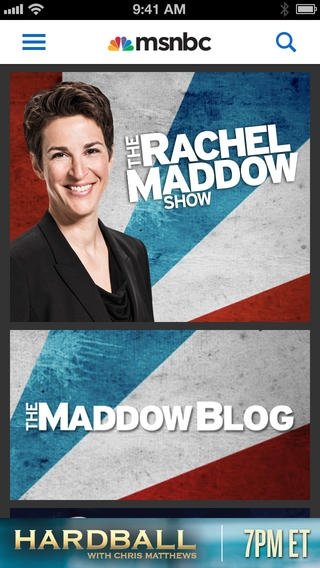 A world class source of news and entertainment, MSNBC lets you do it all with their new app! Check the news, and even watch all your favorite shows like Rachael Ray, or The Today Show, all through the app. This multifeature app is excellent for using to browse the news, get updates, or just tune in for fun entertainment. As a fun benefit, you can watch everything live on air, as it happens, and never have to wait for updates.
Cost: Free
Get it Here: itunes.apple.com or Here: play.google.com
---
5

Wall Street Journal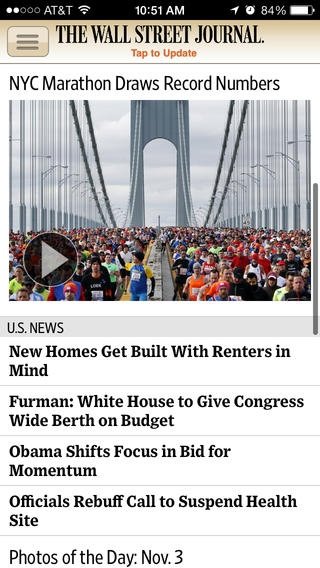 The Wall Street Journal is also another classic newspaper news source to read on your phone on the go! Full of world news, fun to read articles, weather updates and 24/7 updates, you can access any section you want of the newspaper, all in this app. It has a nice, easy to use interface, which I like, and it's a great app to check out if you want a classic news app.
Cost: Free
Get it Here: itunes.apple.com or Here: play.google.com
---
6

Fox News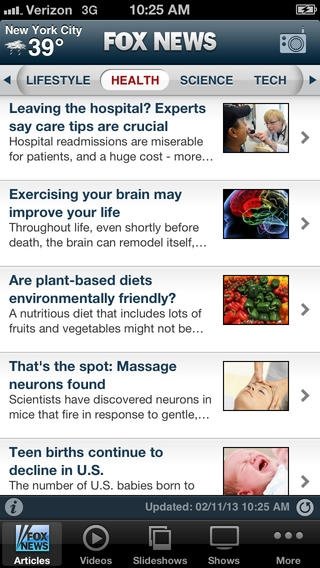 The number one name in news, Fox News, has an app you should also give a shot. You can browse any content, watch any Fox News television show, and can even see immediate headline updates on the bottom your screen, streaming across the phone like you would on TV. You can also receive breaking news, video updates and more, all on the go with this app.
Cost: Free
Get it Here: itunes.apple.com or Here: play.google.com
---
7

ABC News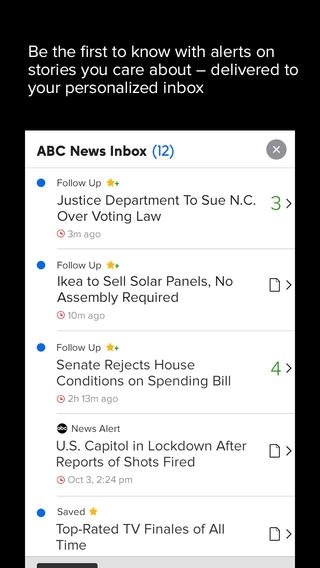 Lastly, one of my favorite apps I use on a consistent basis is the ABC News app. I like that you can rewind throughout the news and videos if you miss something. I also enjoy the Best Reads section, when I need a break from the news and just want something good to read. This app's color scheme is also great, which might not seem important, but when you're browsing an app, I think it's crucial. This makes it easy and enjoyable to read. ABC News is also a world class source of news, so you're not likely to be disappointed with their app.
Cost: Free
Get it Here: itunes.apple.com or Here: play.google.com
Staying on the go is easier than ever with these news apps, and they don't cost a penny, as a bonsu! Do you have any news app favorites you'd like to share with us?
More
Comments
Popular
Recent