If you're a camper, a hiker, a mountain climber, a cyclist or a horse rider, there are some really great phone apps for outdoor pursuits you may not know about. From survival guides to weather reports, phone apps for outdoor pursuits cover just about everything you might want to do in the countryside.
Table of contents:
1

US Army Survival Guide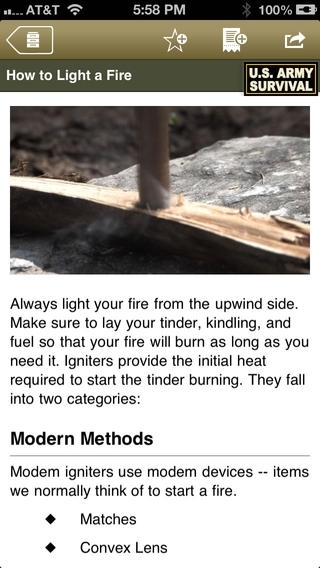 On iTunes at itunes.apple.com
It is not a full guide that allows you to live in the wilds of America's rough terrain, but, it does give you some interesting facts that make you feel safer when navigating those tougher areas. Not to give the app too much credit, but the information on this app may save your life. People still die from getting lost in the woods, on mountains and especially in desert areas. These are often areas where phone signals cannot penetrate, and you may be left with just your survival instincts and your phone apps for outdoor pursuits.
2

Knot Time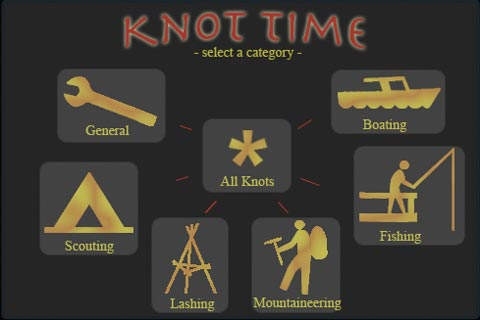 On iTunes at itunes.apple.com
This somewhat ugly but very useful little app shows you how to make knots of differing difficulties and uses. You would be surprised at how many different knots work with different scenarios. Tying yourself to a tree to do a little climbing is far different from the knot you would use to pull your car or rig your boat. The knots are arranged by what they do and where they are best used. It has videos that show you how to tie each knot, and it has a free version with nine knots videos thrown in for free.
3

ISurfboard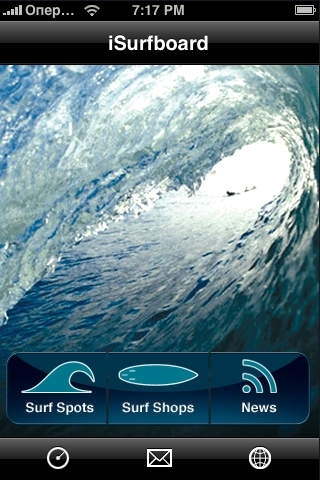 On iTunes at itunes.apple.com
When it comes to apps for outdoor pursuits, it's hard to top a directory of surf spots. Unless the surf spot is fairly famous, the only way you can figure them out is to ask people or watch the water. This is not really the ultimate directory that it claims to be, but it has some very nice spots that are going to interest surfers.
4

CinemaFX Video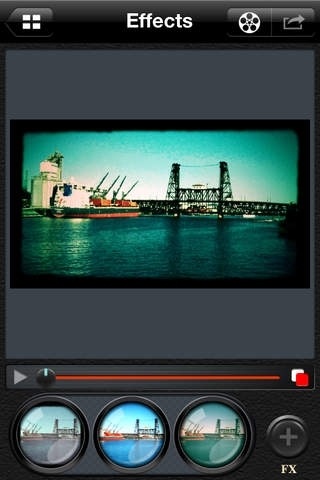 On iTunes at itunes.apple.com
This app allows you to take high quality videos in different weather and exposure conditions. It also allows you to alter the videos after they have been taken, so that you can get the best color and clarity for your videos. It allows you to take and manipulate HD videos, and may be the perfect companion for someone who wants to make videos of their great trips outdoors.
5

Weather Radar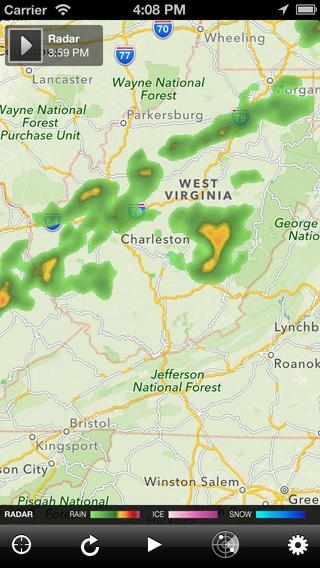 On iTunes at itunes.apple.com
There are a lot of weather apps on the market and everyone who gets out and about should have one in their collection of apps for outdoor pursuits. This one is good because it allows you to expand and enlarge maps to show you the weather conditions you are going to have to deal with at your destination/location and on your journey there.
6

Bike Maps
On iTunes at itunes.apple.com
Put simply, this app will show you the bike routes around towns and cities. It shows you routes that are laid out on the roads, and routes that you can take if you do not mind mixing with traffic. It is best used to navigate a quicker bicycle route instead of having to go by car. Some of the maps show you a mixture of trails and bike routes so that you do not have to stick to the roads. It is not a good navigation tool, but it is good for planning a route; just do not rely on it for your exact location.
7

Backpacker Checklist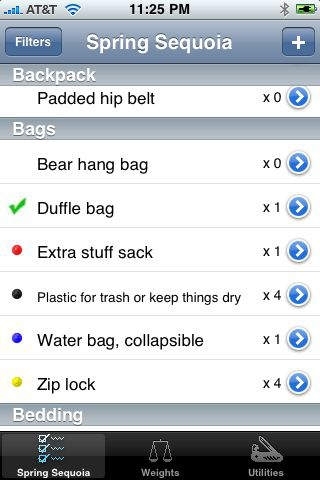 On iTunes at itunes.apple.com
This app is actually very handy to have because it runs through a checklist of items you need. The pre-written lists contain items that you would not think to take until you were on the other end of the situation wishing that you had them. You can create your own lists so that you may remember more personal items such as your solar powered battery charger. Plus, you can add weights to your list so that you may arrange your packs as per the weight of your items.
There's an amazing array of apps for outdoor pursuits and really, for the best collection it is best to search for general ones that you need like maps and weather but then look for the best for your particular hobby or outdoor passion. Do you have any recommendations?
Please rate this article