Holiday season is looming and along with the celebrations and festivities comes a lot of alcohol and this got me to thinking about drinking apps. In my misspent youth, alcohol was quite a feature and I dread to think of the damage I did to my poor liver. I also know that binge drinking is a major issue in my homeland (UK) and I was kinda thinking that if you make more of an event of drinking, it might prevent some of this culture of throwing as much cheap booze down your neck as you can before you end up in the gutter up chucking or even worse, like so many do, in A&E. If it is possible to promote sensible consumption through drinking apps, I'm all for it. Drinking apps can help you find pleasure in alcohol without needing to binge. They can help you plan a great party, and they can help you enjoy different drinks you may have never previously considered.
---
1

Mixology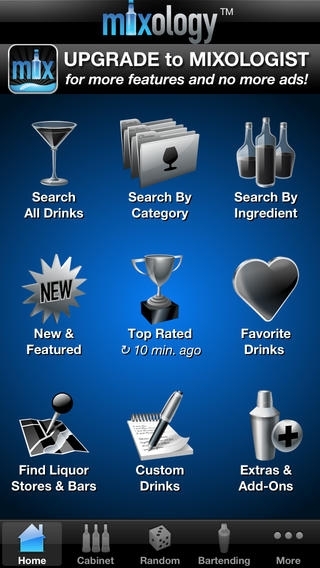 On iTunes: itunes.apple.com
This is the first of our great drinking apps that you can get for the Android or iOS, and it is full of useful drinking features for all year round. Unlike other drinking apps, it is not based around one concept. This will help you to find bars, figure out cocktail drinks, create your own drinks, rate your drinks, create favorites lists and much more. If you like a certain ingredient in a drink, then search by that ingredient and see all of the other drinks that contain it. It is fun, useful and perfect for a person who is tired of drinking the same old thing. It's going to be useful when you want to find some new drinking haunts to take your holiday guests to.
---
2

Liquor Run Mobile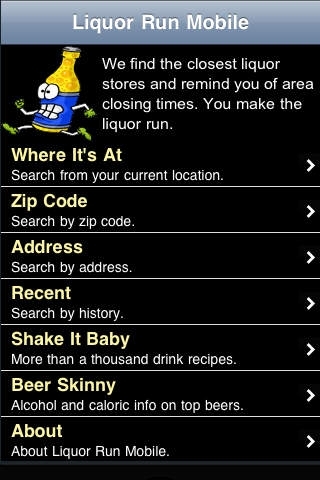 On iTunes: itunes.apple.com
This is one of the more popular drinking apps that will help you buy all of the alcohol you need for the holiday season. It is great if you have picky relatives, such as if the Rabbi or vicar is coming round and you need a specific wine, or if nanna will only drink Southern Comfort and your cousins only drink lager. This app will help you find every type of alcohol you desire from your local area and from online, and it allows you to write shopping lists too, in order to make the shopping process a little easier.
---
3

Untappd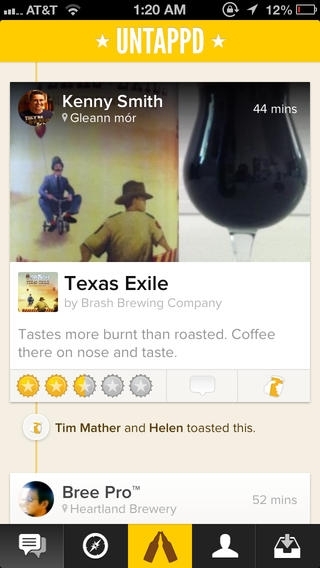 On iTunes: itunes.apple.com
This is a drinking app for people who like to share their experiences with other people. It is a social networking app (of sorts) where you are able to make contact with other beer drinkers and compare notes. You can make note of where the best beers are served, and which of the new ones are any good. There are over half a million people using the app, so the chances of finding people in your area is high, which means you can discover all of the best beer places close to home.
---
4

RateBeer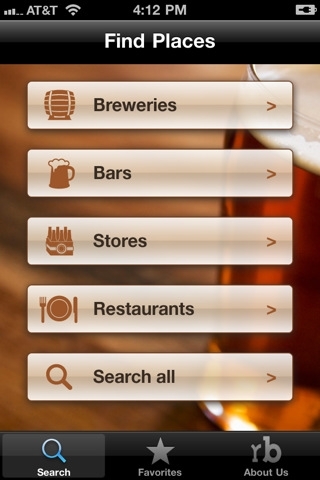 On iTunes: itunes.apple.com
The app is also known as RateBeer Places, and the premise is to rate beers at differing locations. You may add your own ratings of places that go online and are stored in your personal files, and you can see the ratings of other people. The app is used to see what sort of beers and the quality of beers are available in different places, such as bars, shops and eateries. You can use it to search out the best places for wherever you happen to be at the time. This is a great gift to present your partner with if he loves craft beers, or if you love eating out at places where the drinks are as important as the food.
---
5

Drinkspiration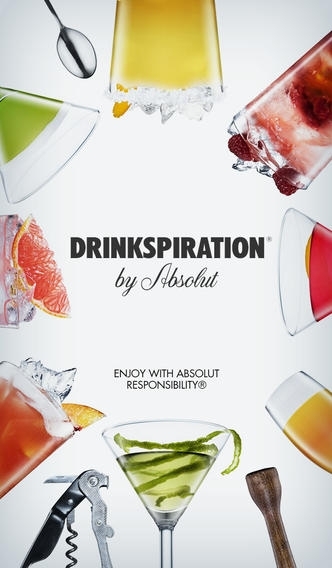 On iTunes: itunes.apple.com
There are tons of cocktail apps out there, but I kinda like this one. It is a sponsored app – by Swedish vodka maker, Absolut – so expect plenty of self promotion, but that doesn't take anything away from how useful this little app is. It gives you some great new ideas and is broken down into categories by liquor type. It suggests where to get the drinks and the best time to enjoy them. What holiday party couldn't do with a few special cocktails to aid the festivities?
---
6

HelloVino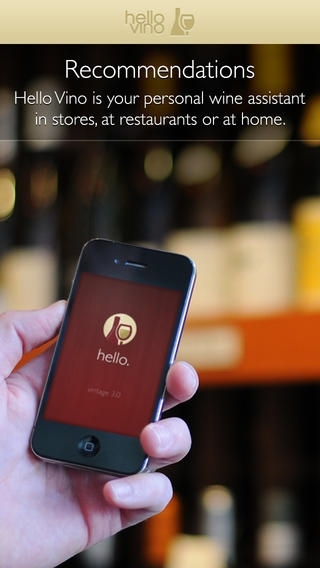 On iTunes: itunes.apple.com
Perhaps not the best named of all the drinking apps, as it sounds a lot like "hello wino," but nevertheless it is a wine assistant app for people who are not particularly wine snobs. Its primary aim is to help you shop for wines that you are going to enjoy. It is sometimes difficult to choose a wine that you are actually going to like, so this wine app helps you to choose one you won't hate. It even has a label scanner you can use to get a better idea of what the wine is like. I also like that it includes help on how to pair wine with food – a must if your holiday entertaining involves dinner parties.
---
7

Wine Events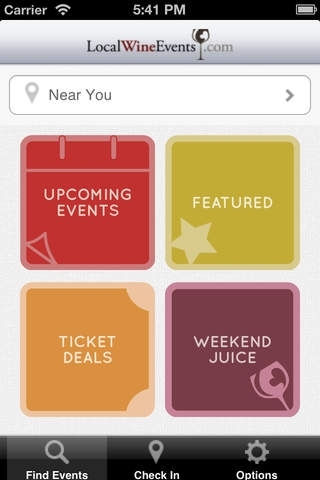 On iTunes: itunes.apple.com
This is one of the drinking apps that is useful all year round – especially if you are interested in learning more about alcohol in a fun way. This app gives you details on events that involve wine, but it also tells you where food, spirit and beer events are happening. It is a directory of events that you can attend, which makes it a great app to look at if you happen to be bored at a certain point and want something to do.
I hope you find some usefulness in these drinking apps and they help the holiday and party season go with a swing. Please remember though, however you enjoy alcohol – do it responsibly! I'm rather partial to peach schnapps and cranberry juice these days or a good old fashioned G&T. What's your favorite tipple?
More
Comments
Popular
Recent