Does your morning ritual include a perusal through a cache of apps to start your day? As you move through your morning preparations, your mind races through the necessary details of looking presentable. At the same time, you are also taking in other information to organize your mind and your day. If you usually take a minute to read an email or check Facebook then you have an idea of great apps to start your day. Below is a fabulous list of seven apps to start your day!
---
1

Flipboard – for a News Update (Free)
On iTunes: itunes.apple.com
If you like to check the news first thing in the morning, then Flipboard one of the best apps to start your day! I love this app because it allows me to funnel all my favorite news sites and topics into one app. Having Flipboard on my device is like having a portal into the news world. I get great articles from my favorite sites while also having access to social media outlets like Twitter and Facebook. Flipboard is free to download and is available for all your mobile devices.
---
2

7 Little Words – Exercise Your Brain (Free)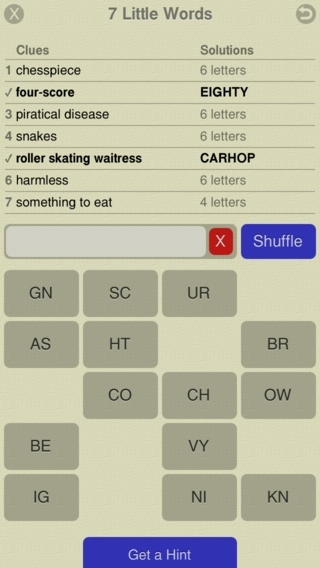 On iTunes: itunes.apple.com
7 Little Words is a great app to start your brain. I love to use it while I'm sipping my morning coffee. Each game consists of a list of seven word clues on top and a jumble of letters on the bottom. The goal is to the answer to the word clues using the jumble of letters. The more successful you are, the more difficult the word clues become with each level. This free app is a wonderful word game that will shake up the morning cobwebs.
3

Band of the Day – Try New Music (Free)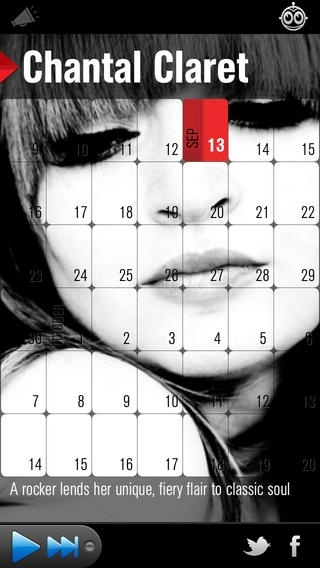 On iTunes: itunes.apple.com
I love to start my day with a good vibe and music does it for me, every time. Band of the Day is a fantastic app for discovering new music for your morning boogie! It's also free! If you like checking out new artists from all over the world, then this app is for you. As the name clearly suggests, Band of the Day brings you music from a different band every single day. It's amazing! Be forewarned, this is not a programmable "playlist" app like Spotify. This app is purely a showcase venue for one band, each day. However, you can search through previous days to enjoy music you've missed.
---
4

Swackett – What's the Weather? (Free)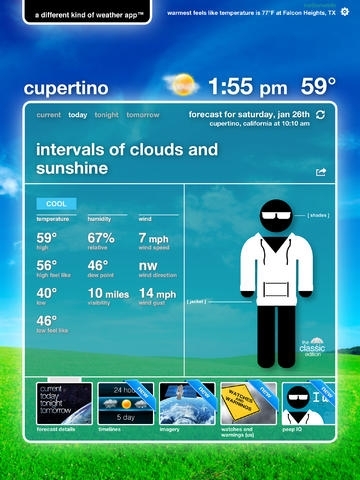 On iTunes: itunes.apple.com
Checking the weather in the morning is a no-brainer. It's almost like breathing; we need to know the outside temps so we can prepare for the day. Swackett is a free weather app that makes checking out the weather forecasts fun! The app not only provides the daily temperature range but it also suggests clothing options and reminders. For instance, if the weather is particularly warm Swackett will suggest a sun dress, hat, sunscreen, and water. It will also go a step further to comment on weather related needs and reminders for your pets!
---
5

Monthly Cycles – Your Monthly Friend (Free)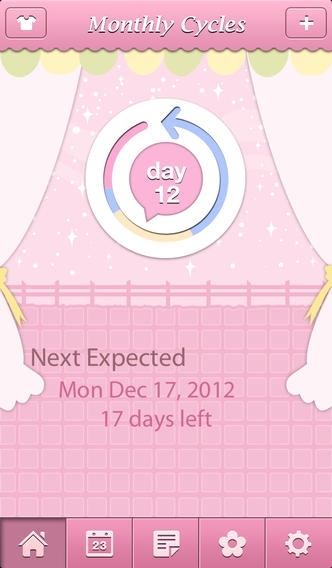 On iTunes: itunes.apple.com
Ok, ladies: Monthly Cycles is a fantastic, period! (Pun intended!) This app is a great way to keep track of all the intimate details of your monthly cycle. Use the app to record little details of your cycle and changes in your body every time your cycle hits. Monthly Cycles will automatically estimate the date of your next cycle and ovulation period. This free app has a simple interface and cute icons. It is also cute and incredibly easy to use!
---
6

Wanelo – Get Your Fashion Fix (Free)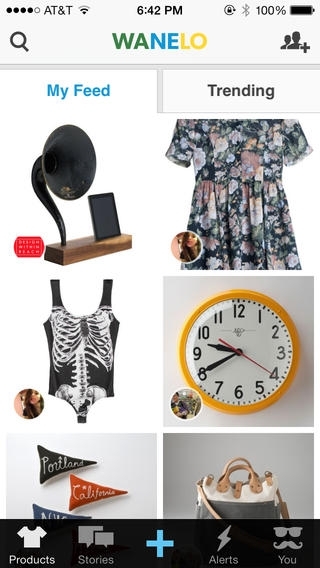 On iTunes: itunes.apple.com
Who doesn't love a good dose of fashion love first thing in the morning? If you don't know about the Wanelo app, then you need to download it and check it out today. Wanelo is a free app that works a bit like Pinterest. Users post photos of items to the online feed. The items are always trendy and fabulous! Answer a few questions about the kinds of things you like and Wanelo will shape your "Feed" to meet your interests. If you see an item you like and can't live without, simply click the image! A link will take you to the appropriate site to purchase the item.
---
7

AWS, of Course!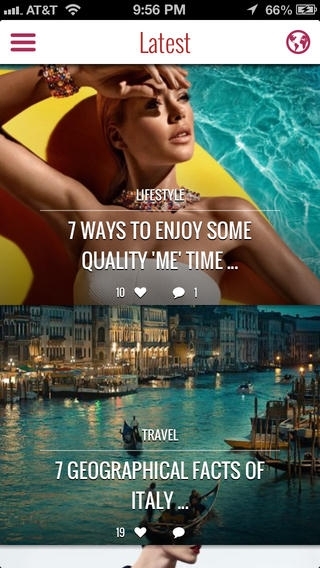 On iTunes: itunes.apple.com
Warning: shameless plug alert! Lastly, one the best apps to start your day off on the right note is AWS, of course. This free app has a fantastically seamless design! AWS brings the interface of the website to your mobile devices. Log onto the AWS app every morning and check out the latest advice and tips on everything from hair and makeup to haunted houses and vacation spots. Whatever you have planned, the AWS app can help you set a great mood for the rest of your day! If you haven't downloaded the app yet, give it a try!
There are a countless number of fantastic apps for your mobile device to help you get organized, feel refreshed, and generally start your day off on a good note. Your options are endless. What apps do you use to start your day off on a great note? Please, share!
---
Comments
Popular
Related
Recent