Believe it or not, there are apps that help you make money! I have tried out all of these to make sure they work and, trust me, they are all WONDERFUL! The economy is still rough and finding a well paying job can be beyond tough, so if you are unemployed or under employed, every dollar matters. Try using some (or all) of these apps that help you make money to put a little more cash in your pocket.
Table of contents:
1

Ibotta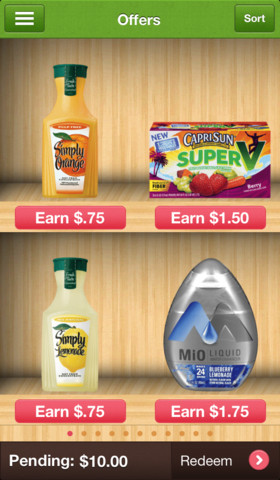 itunes.apple.com
play.google.com
Price: Free
This is one of the apps that help you make money by giving you cash back on items you were going to purchase anyway. This week there are 38 items ranging from Jergen's Lotion to Tums and Honey Combs cereal. All you need to do is take pictures of your receipt when you get home from your shopping trip. You will get cash back ranging from 50¢ to $1.75 off each of the special items they have listed for the week. There are also bonus tasks that allow you to earn more without hitting the store by taking surveys or polls and watching ads by select brands. All of the money you earn is deposited directly into your PayPal account!
2

Endorse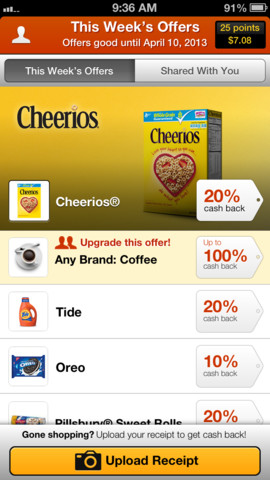 itunes.apple.com
play.google.com
Price: Free
Endorse is an app that is very similar to the Ibotta app in that you earn a percentage of cash back by scanning in your receipts after you shop. This app lets you scan receipts from ANYWHERE, including local stores and military commissaries. If you haven't purchased the products that are being featured that week, you can still earn points that you can donate to charities simply by uploading your receipt, so scan them in no matter what! This app also pays via PayPal. A lot of the time Ibotta and Endorse have a few of the same items listed. This week I bought Oreos which were on both apps. I saved 75¢ on Ibotta and 10% on Endorse. Endorse also does something that I LOVE. While most of the items are brand specific, several of them are not. For instance, this week if you buy ANY brand of paper towels or any brand of chips, you get 30% or 10% back, respectively.
3

GymPact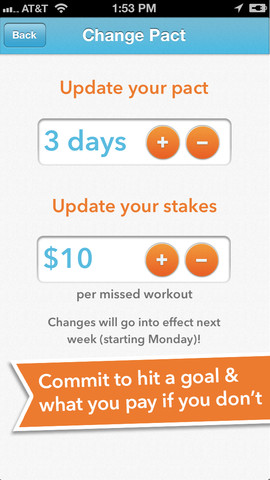 itunes.apple.com
play.google.com.
Price: Free + motivational fee of your choice
This is an app that I feature frequently in my app-based articles. I truly believe it is a fantastic idea and if it can motivate me, it can motivate you! The app is free to download and you input how many days per week you want to work out (at the gym or at home). Then you input how much money you will pay if you fail to meet your commitment. If you achieve your goal, you get a percentage of the money paid by those who didn't quite meet theirs. It's perfect! You earn extra money AND it keeps you in shape!
4

Jingit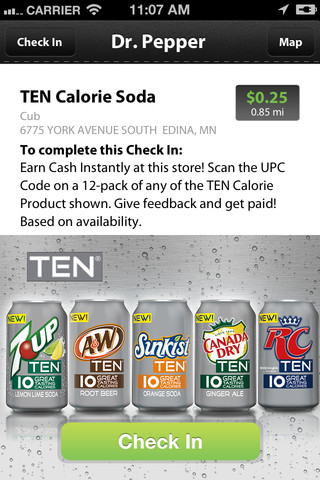 itunes.apple.com
play.google.com
Price: Free
Jingit is the best and worst app to help you make money. For some people it will be phenomenal, but it's totally dependent on the area you live in. I live in a super small town so there aren't really very many participating stores around. IF, however, you live in a more populated area, this is the app for you. It's worth trying out (it's free!) no matter what. You can earn points for checking in at participating stores, locating specific items, buying items or watching ads and taking a really quick survey. The absolute best part about this app is they issue you a debit card, so there is absolutely no waiting for your money. As soon as it's added to your total you can spend it!
5

GigWalk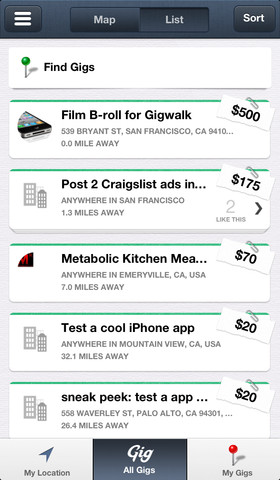 itunes.apple.com
Price: Free
Surprisingly, even in my own middle-of-nowhere town there are quite a few gigs on this app! What happens is you enter your zip code and it shows you pins on a map where the gigs are located. Gigs range pretty widely. As a few examples, for "Photograph a Local Business for Bing.com," basically you go to the businesses listed and take the required photographs, which mainly consist of one or two outside pictures and 3-5 interior pictures. In my area those tasks pay $7 each. "Walmart Merchandising" consists of going to your local Walmart, asking the manager to help you locate the required merchandising materials and setting up a display. It can take from 10 minutes to half an hour and it pays $25! It's totally up to you which tasks you take and you are paid through PayPal.
6

FieldAgent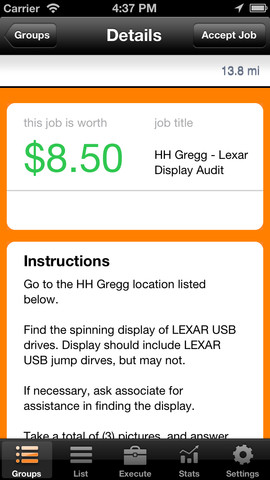 itunes.apple.com
Price: Free
This is an app that basically allows you to be a Secret Shopper. You are given tasks such as go into Family Dollar, locate the pet section and take notice of the merchandise and signage. After you are done they ask you a few questions, which allows them to be sure you actually did the task and informs them of any mistakes being made within certain stores. These tasks generally pay $6.50-8.50 and they only take 3-5 minutes! If you live in an area large enough you could make a good amount with this app! You will be paid via PayPal.
7

IconZoomer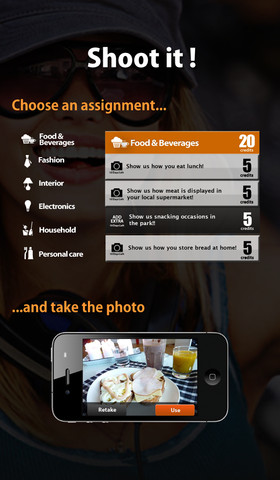 itunes.apple.com
play.google.com.
Price: Free
IconZoomer is an app that assigns you tasks you can accomplish without leaving your home (most of the time). Tasks such as taking a picture of the shoes you're wearing and letting everyone know what you think of them, or snapping a photo of what you're eating and telling them what it's made out of and how it tastes. You snap the pictures and upload them to the app and post them on your Facebook or Twitter feed. This one is sort of hit and miss. In my area there are hardly any, but depending on where you are you could get several per day. Each task pays 35¢.
If you find yourself in need of a little bit of cash (like us work from home folks), my suggestion is to download ALL of these free apps and check them out. You don't have to keep them all, just delete the ones that don't work well for your area or are outside the scope of things you're comfortable doing. I love earning money just going around my town and taking pictures of the local sites or scanning grocery items while I'm out shopping. Do you know of any other apps that help you make money?
Please rate this article