You can have plenty of fun with photo editing apps. Whether you want to make some crazy edits before posting on your social media or you want to add a professional touch, you should be able to do what you want with these photo editing apps.
---
1

SnapSeed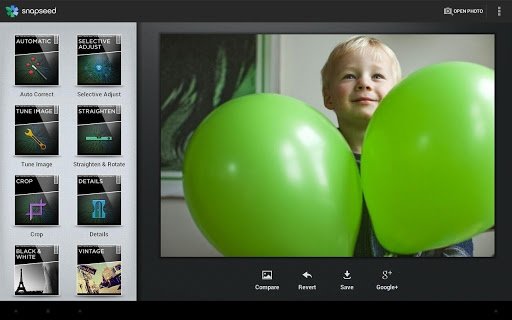 play.google.com
This is a handy photo editor that was probably made for Google+. The reason for the suspicion over its creation is the fact they have made it very easy to post to Google+. It is one of the many photo editing apps that is tied to a social media network of sorts, but this one also happens to be very good at its job. It has plenty of features you can fiddle with to improve your images, and pretty much touches the limits of what you can do with a mobile device without spending thousands of dollars.
2

BeFunky Photo Editor – Tablets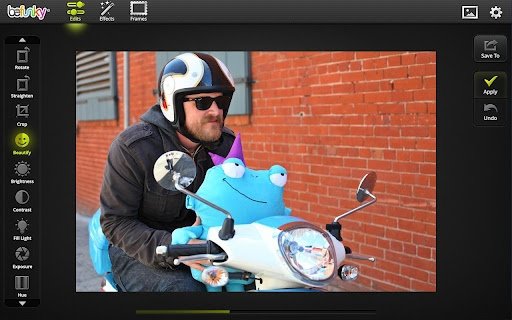 play.google.com
This is a popular app because it is easy to use whilst still allowing you a lot of freedom, which is another way of saying that you can still fiddle with quite a few functions without it getting difficult to use. There are lots of edits you can perform and many of them are artistic. The art side of it is not exactly sophisticated, but it is not as if you are making photos ready for the Louvre. Overall, the added effects are fun and ideal for a Smartphone photo snapper.
---
3

Photo Editor by Aviary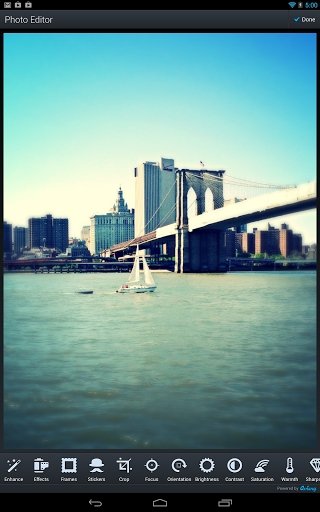 play.google.com
This is a traditional photo editing app, which means it is less about thrills and more about getting the job done. It has all the editing features you would expect, such as crop, reduce, flip, fix red eye, etc. If you have ever used a photo editing app before, then you will have no trouble using this one. There are elements about each app on this list that define each one and set each one apart from the others. This one sets itself apart by concentrating on the basics and the things a photo editor is expected to do.
---
4

Photoshop Touch for Phone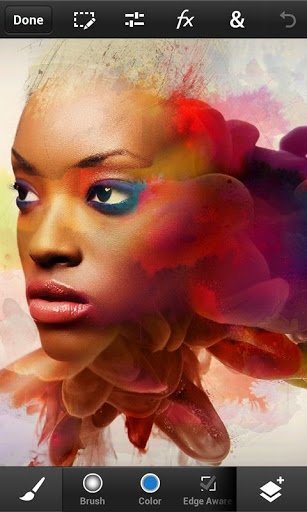 play.google.com
This is built specifically for touch screen phones. Most photo editing apps are too, but with this app they put the touch screen function a little higher on their list of priorities. This translates into the app being a little easier to use if you are on a touch screen phone.
---
5

Photo Effects Pro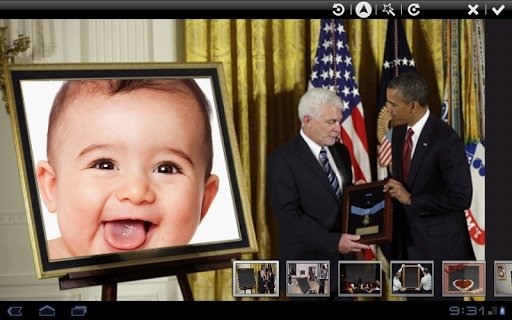 play.google.com
If you were looking to publish your photos on the Internet, then this may be the editor for you. It is quick and easy and has enough editing tools to fix most imperfect pictures. It can't bring back ruined images, but there are few photo editing apps that can. You can use this app with a stylus pen and touch up your pictures before you post them to the Internet.
---
6

PicsArt Photo Studio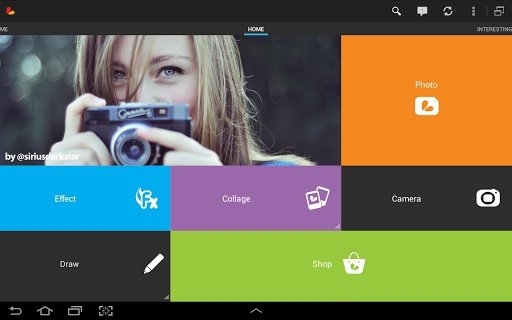 play.google.com
As you can guess by the title, this app is more for experimenting with your edits and having fun with your images. It is good for playing with your images, but not so great for touching them up. The professional editing programs you find on desktop computers are far more superior to the apps on this list, but as a good standard photo editor for your Android phone, this is a good one to choose.
---
7

PicSay – Photo Editor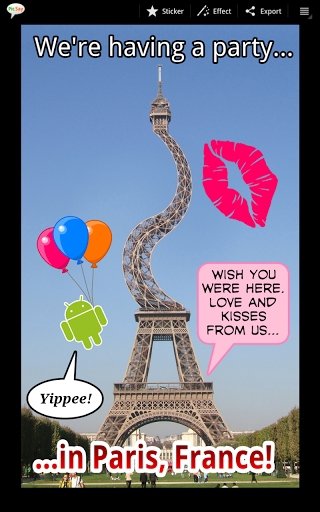 play.google.com
There are plenty of filters and features on this app that you can play with and use to make your images pop. It is unfair to put the apps in this list in any sort of numbered order because there are plenty of people that will claim this app is far superior to the ones listed above. Most apps have their fan base, and this app is no different.
This was just a wee selection of the best photo editing apps for Android. I'm sure readers have more to share with us so do let us know which apps you have been impressed with, and those you haven't found to be so great.
---
Comments
Popular
Related
Recent