There are apps that could save your life, which you should download in case you're placed in a dangerous situation. If you have to walk home alone at night, you need to be careful. Unfortunately, the world is a pretty dark place. You never know what could happen, so you might as well play it safe by downloading apps that could save your life.
---
1

My Force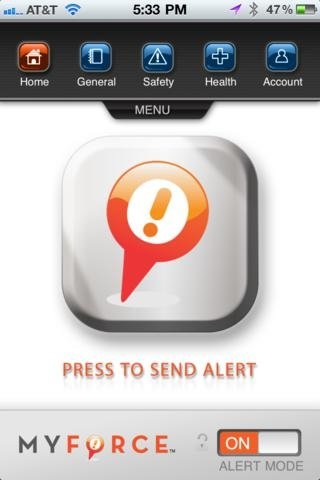 On iTunes at: itunes.apple.com
All you need to do to stay safe is press a button. If you think you're in a dangerous situation, the app will send an alert to the company, which will allow them to see your location and record your situation. If they think you're in danger, then they will alert the "appropriate emergency response team." This is one of the apps that could save your life, and you only have to lift a finger.
---
2

Circle of Six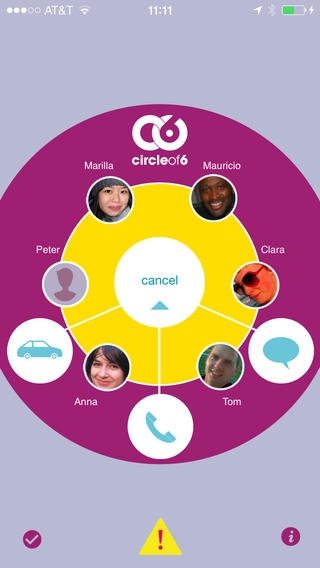 On iTunes at: itunes.apple.com
This app helps your friends and family members keep tabs on you. You choose six different people from your contacts that you trust. If you're ever stuck somewhere and wish to get home, send them a message and they'll receive your exact location. The app also contains numbers of two national hotlines in case you need them.
---
3

On Watch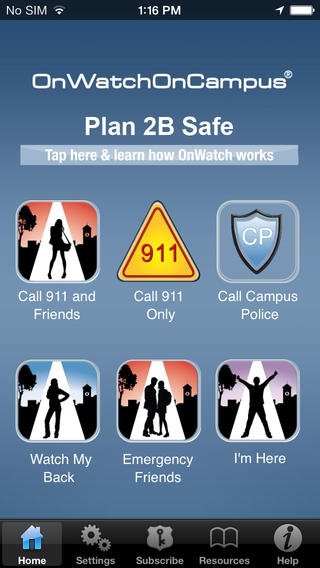 On iTunes at: itunes.apple.com
This app is perfect for college students. If you're on campus and need to call your campus police, this app will get the job done. You can also send a message to your friends that you created earlier just in case of danger. This app is capable of contacting anyone you'd need on campus, so don't go to school without it.
---
4

Watch over Me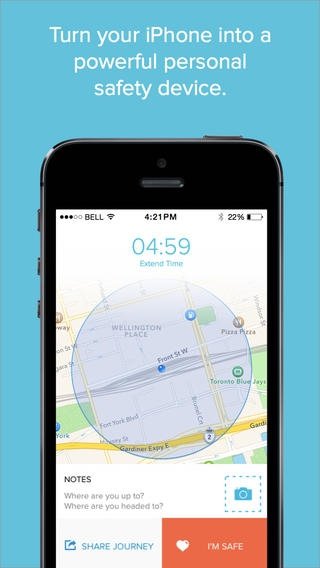 On iTunes at: itunes.apple.com
If you're walking in a dangerous neighborhood, let this app know. Tell it how long you want it to watch over you for, and if you don't check in by telling it that you're safe once time is up, it'll spring into action. It'll also alert you if you walk into an area that is labeled as high risk when it comes to crime. It'll make sure that you're always aware of how safe your surroundings are.
---
5

BSafe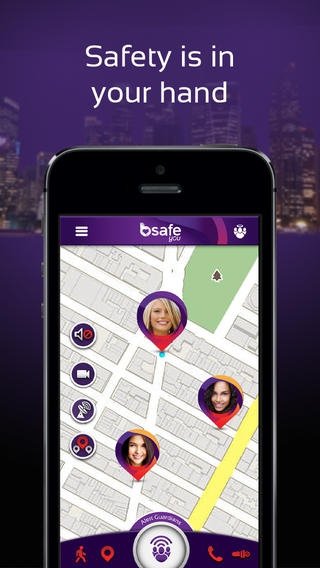 On iTunes at: itunes.apple.com
This app will send you fake phone calls whenever you want them in order to help you get out of uncomfortable situations. It also has a button you can press if you're in danger that will alert your family members and friends. Plus, there's another button that sets off a siren that will help others hear that you need help.
---
6

Hollaback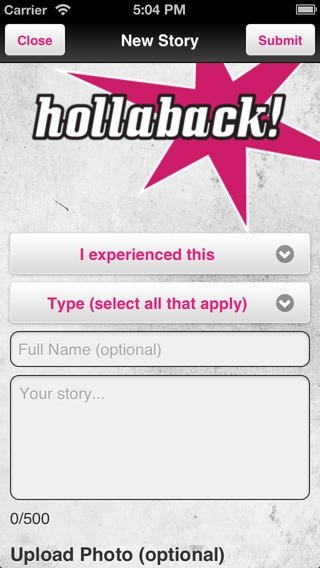 On iTunes at: itunes.apple.com
This app is perfect for stopping catcalls. If anyone is ever inappropriate, you just hit the location button and tell your story. If you're able to do so, you can even post a photo of the person harassing you. It helps spread the word about where catcalls happen, and tries to prevent them.
---
7

Cab4Me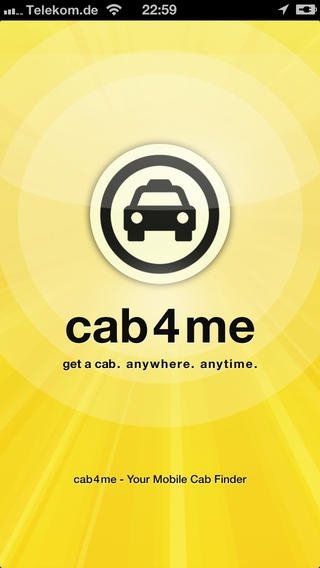 On iTunes at: itunes.apple.com
This app will look at your location and provide you a list of cab companies nearby. It will even list their prices so that you get a good deal. Once you find one you like, there's a call button that makes contacting them easy. It's the perfect way to get home safely.
If an app has the potential to save your life, there's no harm in downloading it—especially when it's free. Stay safe by doing whatever you can. Do you know of any other apps that will help women remain safe?
More
Comments
Popular
Recent