Nowadays, there are beauty and fashion apps that are designed to tend to your every need. We all know that apps are designed to make our lives a tad bit easier and these apps are no exception. You can do just about everything and discover tons of cool new tips and tricks along the way! Check out some of the new beauty and fashion apps that every girl should have downloaded on their phones:
---
1

Cloth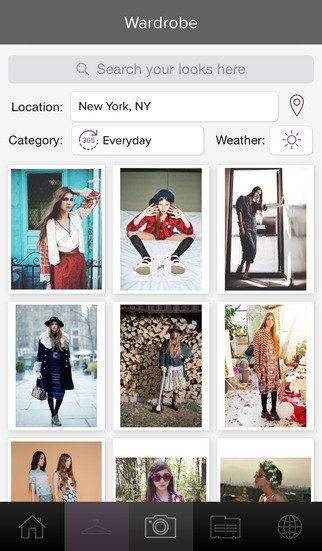 On iTunes: itunes.apple.com
Price: Free
Have you ever wanted to keep a photo diary of all your awesome outfits? Well, with this app, you can. It's a simple way to save, organize, and share all your favorite looks! The app even offers built-in photo editing and filters so you can make sure you're putting your best foot forward. Honestly, I'm obsessed with this app. It's just one of many beauty and fashion apps you NEED to have!
---
2

Snapette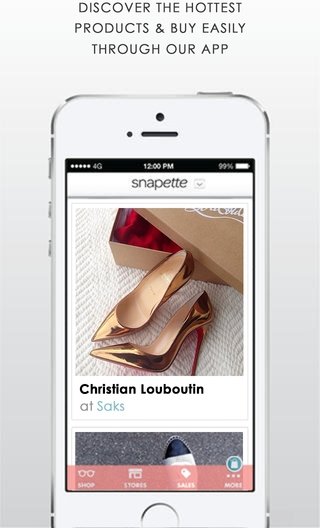 On iTunes: itunes.apple.com
Price: Free
Snapette is the world's leading shopping app for finding women's designer fashion, shoes, handbags and accessories. You can shop the millions of fashion products from all your favorite stores and brands all in one place. The app prides itself in working closely with thousands of top fashion retail partners, ranging from local boutiques to global brands. This app is even famous amongst celebs - Emma Roberts is always raving about it!
---
3

Pose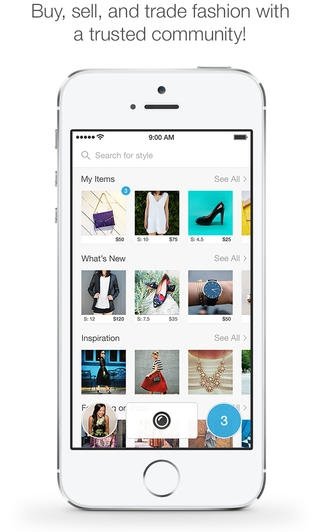 On iTunes: itunes.apple.com
Price: Free
This app is the place to celebrate and shop unique style. You can join a diverse and creative community in exchanging fashion inspiration and products that are one-of-a-kind! The Pose community posts pictures of what they're wearing - share your outfit or get inspired by the world's largest community of fashion bloggers, celebs, and stylists! Enter the app's vibrant marketplace to snag new, pre-owned and vintage pieces right from the closets of fellow Pose members.
---
4

Plum Perfect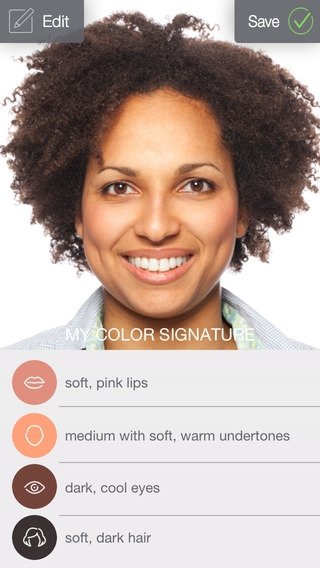 On iTunes: itunes.apple.com
Price: Free
This app is AMAZING! It extracts the colors from your photo to find you the perfect makeup matches, making it your personal beauty advisor. All you have to do is take a selfie on the app and Plum Perfect will find your color signature in seconds. You can then discover which face, eye, and lip products you should be using! It'll also tell you WHY each product is a scientific match for you. I'm fairly new to the whole makeup thing so this app helped me out ALOT!
---
5

Styleseat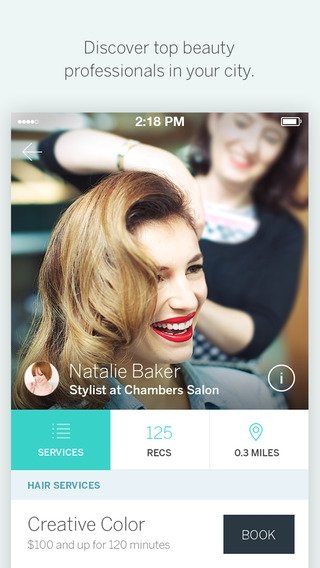 On iTunes: itunes.apple.com
Price: Free
With this app, you can discover the top beauty professionals in your city! Whether it be hair stylists, nail artists, estheticians or massage therapists, you can find it all very easily. In fact, it's Sophia Bush's must-have beauty app. Because of her hectic travel schedule, the app is super convenient. "I started, whenever I got to a city, just getting on Style Seat, which is the most incredible app for any girl who doesn't have 100 stylists at her fingertips," she said. "I can see who's well-rated and whose portfolio I like, and then book an appointment all from my phone."
---
6

Trusper Tips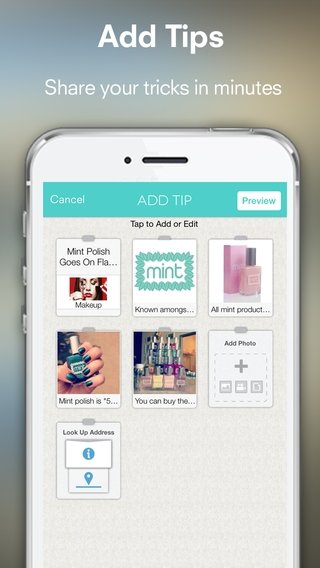 On iTunes: itunes.apple.com
Price: Free
On Trusper, you can share and discover tips, tutorials, and how-to guides on beauty, wellness, DIY projects and more! You'll find tons of tricks and tips from people all over the world! The topics range from beauty, skincare, hair, wellness, DIY, etc. You can also save your favorite tips and share them to Pinterest, Facebook, Twitter, SMS, and email!
---
7

Beauitfied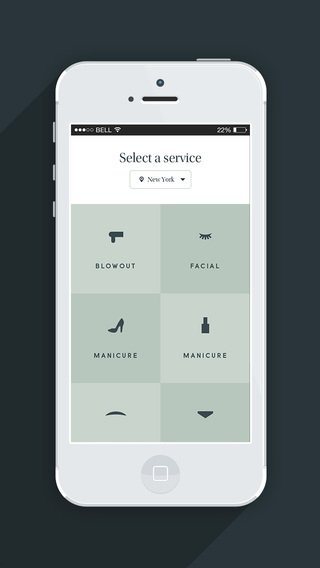 On iTunes: itunes.apple.com
Price: Free
With Beautified, you can easily book last-minute beauty and fitness services. You can browse through spas, salons, and studios and book an appointment right on your phone. Just select the service you want, pick an appointment time, book it, and bam! Get beautified. You can pay (including your tip) in advance so you'll never have to take out your wallet at the salon again.
Well, there you have it. These are just seven out of many awesome beauty and fashion apps that every girl should have! Of the list, which app will you be downloading next?
More
Comments
Popular
Recent