If you're an animal lover/activist, there are so many PETA-approved apps that you can download. Whether you're looking to adopt a pet or improving your lifestyle, there's something on this list that can help you. It's never too late to get involved with PETA's organization, so be sure to check into that! Here's some of the PETA-approved apps every animal lover needs.
---
1

Peta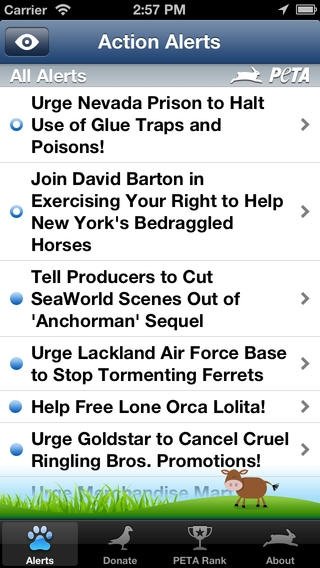 On iTunes at: itunes.apple.com
One of the most important apps every animal lover needs is the PETA app, of course! With the mobile app, you can help animals on the go. You can participate in urgent action alerts against animal cruelty and for every action you take, you'll earn points and badges. You can become an on the go animal rights activist! You can even donate to support PETA's lifesaving work straight from the app. This is just one of the PETA-approved apps you should download!
---
2

Bunny Free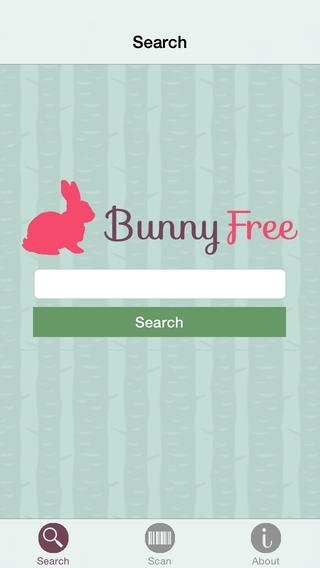 On iTunes at: itunes.apple.com
This app is really awesome. It allows you to search for companies by name and it'll tell you whether or not the company is cruelty-free. You can even scan a product barcode to look up that company's animal testing policies. Their information is updated on a regular basis so you'll always be getting the correct information!
---
3

Happy Cow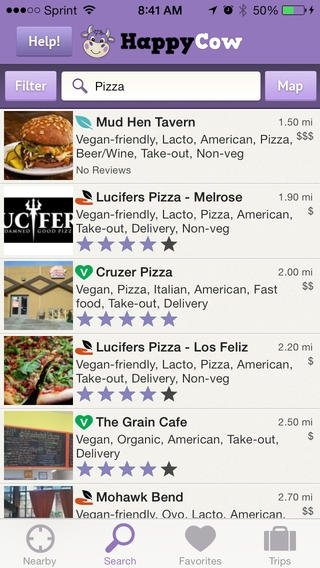 On iTunes at: itunes.apple.com
If you ask me, this app is well worth the three bucks. If you're on a vegetarian/vegan diet, this app will you show restaurants that cater to your needs. Whether you're in a new city or planning a trip, this app will always help you find a place to get your grub on. It features an interactive map with easy filters like location, vegan, vegetarian, food stores, etc. You can even find directions to the restaurant, phone numbers, and websites.
---
4

Petfinder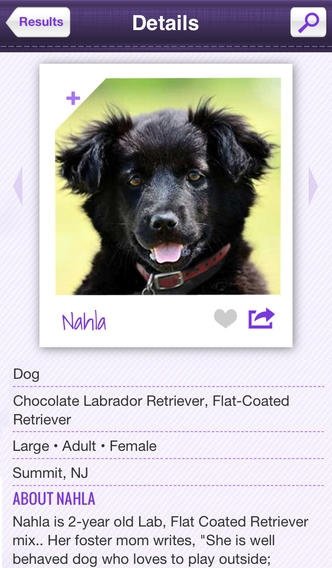 On iTunes at: itunes.apple.com
With this app, you can browse adoptable pets in your area or nationwide, and maybe even save a life! You can search pets by breed, age, gender, and size. You can view complete pet information and descriptions, and "favorite" pets so you can find them again. If you're looking to get a pet, please, please, please adopt one. They're all looking for happy and loving homes!
---
5

Vegan Xpress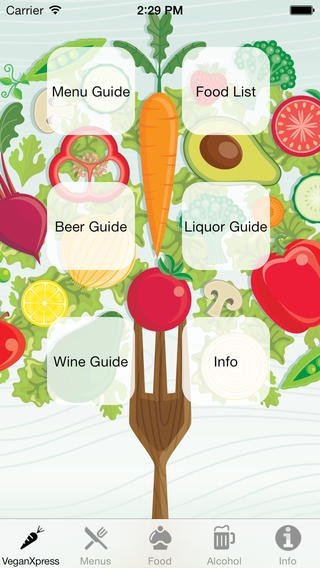 On iTunes at: itunes.apple.com
This app is perfect for any busy vegan on the go! The app serves as a guide to what's vegan at popular chain restaurants and fast food places. What's awesome about this app is that no internet connection is required! That means you don't have to worry about finding WiFi before launching the app!
---
6

Animal Free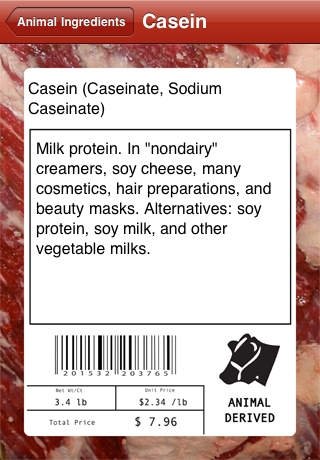 On iTunes at: itunes.apple.com
Whether you're a vegan, vegetarian, or simply trying to shop veg-friendly, this app will help you make conscientious decisions. All you have to do is scan a barcode to look up products in an online database. If you're new to the vegan/vegetarian lifestyle, this app can definitely make the shopping a lot easier for you!
---
7

PetMatch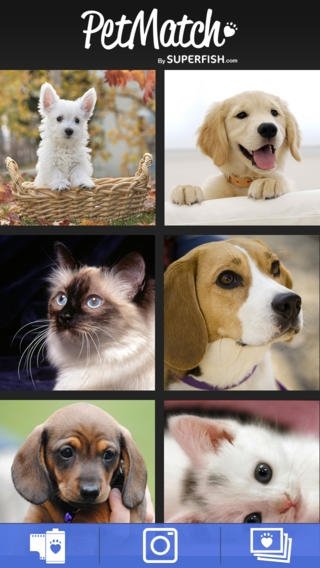 On iTunes at: itunes.apple.com
PetMatch is just another way to find local pets that are looking for a loving family. I can't stress enough how important it is to adopt BEFORE looking into purchasing a new pet. You can be saving a life with adoption!
Well, there you have it. These are just seven PETA-approved apps that all animal lovers need to have. These apps are great for anyone trying to live a veg-friendly life. Which app do you love to use?
More
Comments
Popular
Recent