Standard texting, messaging and calling lack a lot of features that popular messaging apps offer free of charge! There are plenty of fun options with quirky features that can only improve your long distance communication and provide you with the best experience. While some of these apps focus on one form of communication, others offer all of them in one entity, which only makes them that much more convenient. So forget about your unsatisfactory standard phone features, and delve into the world of fun messaging apps.
---
1

WhatsApp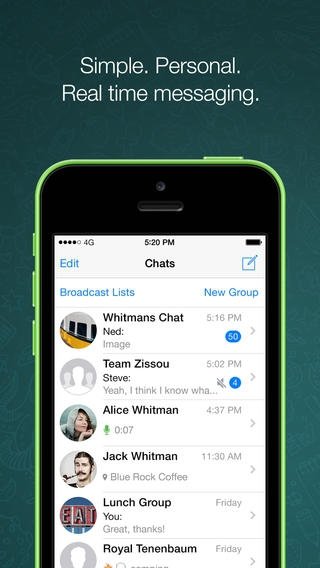 On iTunes at: itunes.apple.com
WhatsApp is ranked as one of the top messaging apps in the app store right now. It's a smartphone app that is available for various smartphones and is mostly used to share messages, pictures, audio notes and video messages. One of the perks of having this handy app is that you can communicate with family and friends internationally for free! And don't worry, this is a rare app that doesn't require you to create a username and password in order for you to use it!
---
2

Kik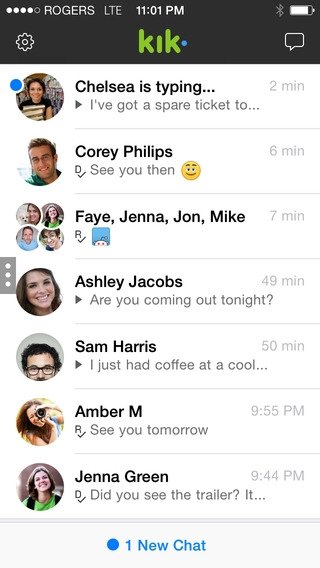 On iTunes at: itunes.apple.com
Kik is a popular app among teens that allows you to share more than just pictures and messages! It allows you to let others know what music you are currently obsessed with, what games you are playing or what is the latest, juiciest celebrity gossip. Kik is a safe place to hang out because it allows you to manage your chats so you get the full control of who can contact you and vice versa!
---
3

KakaoTalk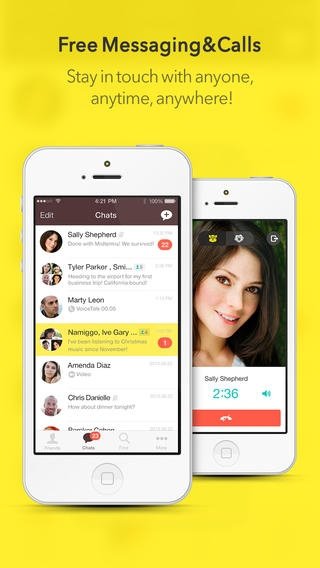 On iTunes at: itunes.apple.com
KakaoTalk is yet another app that has it all. On top of offering free texting, messaging, calling, voice note sharing and location sharing, it also has a wide variety of emoticons and stickers to choose from. And we all know just how important it is to have cute emojis for proper communication! Plus the whole design of the app is very pleasing to the eyes, so you should have a good experience with this app!
---
4

Viber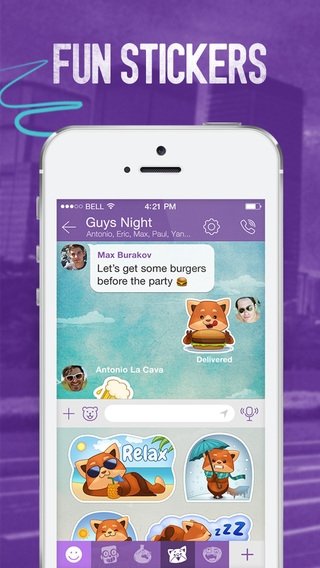 On iTunes at: itunes.apple.com
A neat application of Viber is that it allows you to make calls to non-Viber landlines and mobile numbers for a very low cost. In addition to that, it is possible to transfer calls from desktop to your smartphone whenever you want. Over a very short period of time, Viber has noticeably improved in its features and it seems that it is no longer lagging behind the other popular messaging apps!
---
5

Skype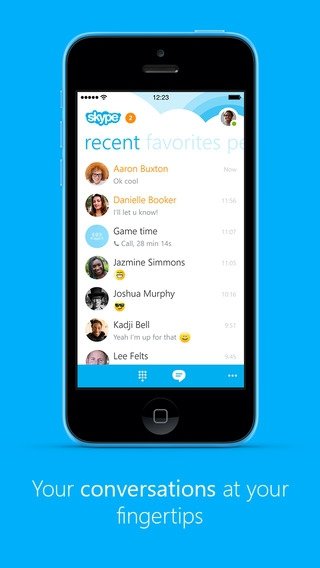 On iTunes at: itunes.apple.com
Skype is a go to app for video calls, but it is also equally great at connecting people around the world through messages, photos and files. It's one of the most trusted social media services which allows friends and families remain close even over long distances and it does so with great quality, leaving users in completely satisfaction.
---
6

WeChat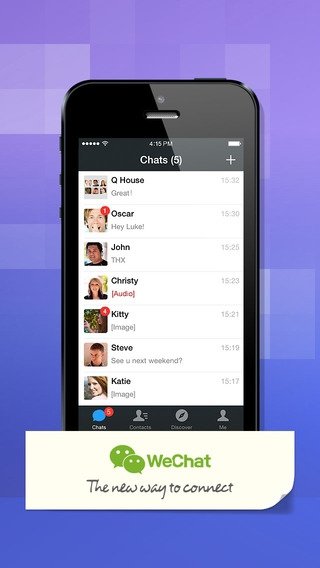 On iTunes at: itunes.apple.com
With WeChat, you could have texting, voice messaging and video calling right at your fingertips at no cost whatsoever. The newest version of WeChat allows you to quickly find messages, switch to the first unread message and quickly search for contacts. It is all designed for your convenience!
---
7

GroupMe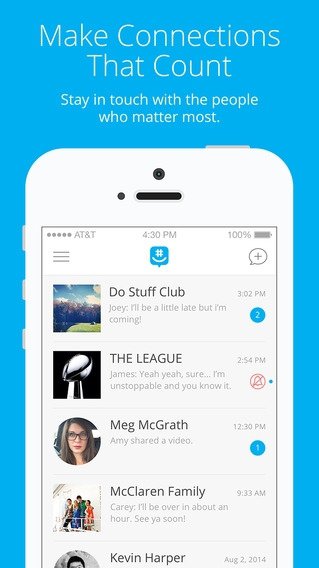 On iTunes at: itunes.apple.com
GroupMe is THE app for group messages. Whether it is your family, coworkers, friends or roommates, you will be able to keep in touch at all times without having to deal with group texts. Try it out yourself - after all, there is a reason why everyone is using it!
Keeping in touch with your close ones seems to be a lot easier over easy to use messaging apps. On top of sending information at a much faster rate, there are fun features that raise the level of communication. Which messaging app do you tend to gravitate to the most?
More
Comments
Popular
Recent