There are so many amazing apps to find quotes! Most of these will send you daily messages and reminders to keep working toward your goals and staying on the right track. Check out some of my favorite apps to find quotes and then let me know which apps you love to use.
---
1

Pinterest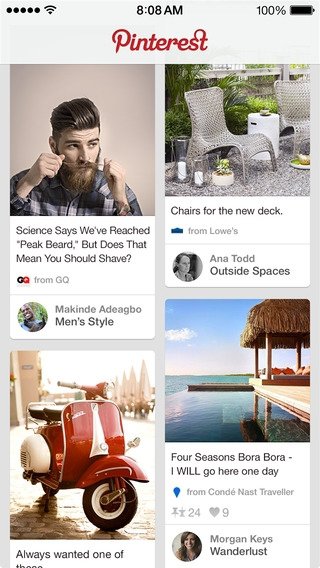 On iTunes: itunes.apple.com
Price: Free
Pinterest is the place for everything. Seriously, I can spend hours on this app. There's a category specifically for quotes and it's probably one of my favorite categories on the app! It features quotes from your favorite celebrities, movies, and even quotes that you've never heard of but can relate to. This is just one of many cool apps to find quotes on!
2

Inspirational Quote of the Day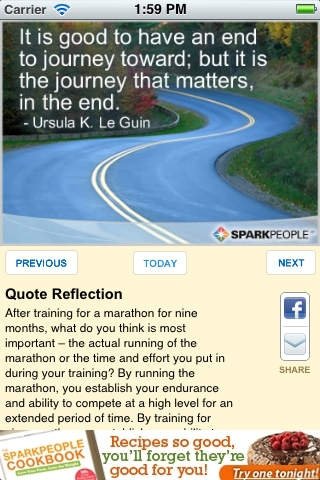 On iTunes: itunes.apple.com
Price: Free
This app was created by the people over at SparkPeople.com. The app knows that sometimes, a little extra motivation is all you need to be able to reach your goals. It delivers timeless words of wisdom straight to your phone to provide an inspirational boost every day! The quotes are set against peaceful and calming backgrounds and encourage you to think about how the words apply to your life. You can also share the quotes to all of your social media accounts within the app!
---
3

Quotes and Phrases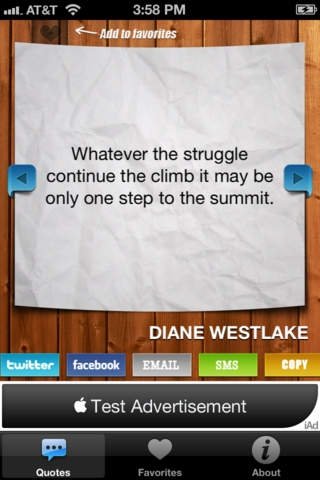 On iTunes: itunes.apple.com
Price: Free
This app features over 5,000 carefully selected quotes and phrases to "motivate, inspire, and wake up the poet inside you." Their mission is to get you to see life in a more optimistic way and be able to share that with those around you. The quotes are from well known authors and feature beautiful graphics! You can even save your favorite quotes so that you can come back to them later.
---
4

Balanced Life Quotes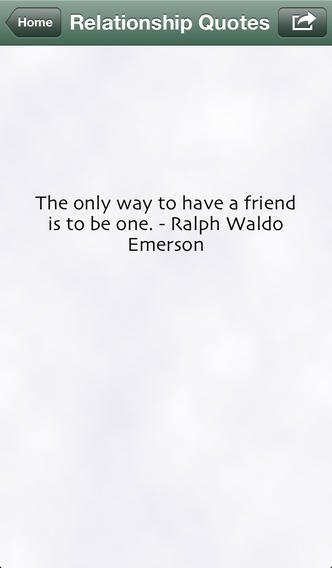 On iTunes: itunes.apple.com
Price: Free
The cool thing about this app is that it brings you quotes for the four major areas of your life: general, relationships, spiritual, and business. The general area provides you with inspirational quotes to encourage you. The relationships area provides you with wise quotes about family and friends. The spiritual area focuses on quotes about faith, religion, and spirituality, while the business area features motivational quotes from the world's best CEOs. There's definitely something for everyone!
---
5

Quote It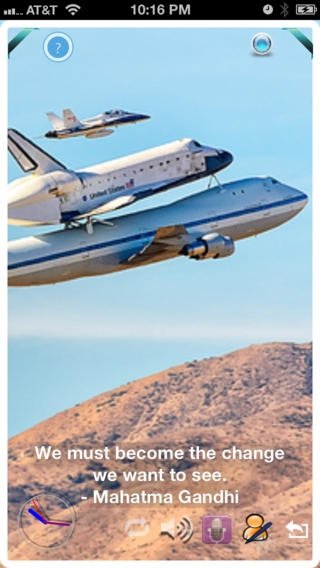 On iTunes: itunes.apple.com
Price: Free
On this app, you'll find tons of famous inspirational quotes, photos, videos, proverbs, and sayings right at your fingertips. You can send and share your favorite quotes with your friends on all your social media accounts or just mark/favorite them so you can go back to them later. You can use the alarm clock on the app to make sure you wake up every day with the best motivational quote. How awesome is that? The app also provides detailed text and video about the author and quote.
---
6

Daily Love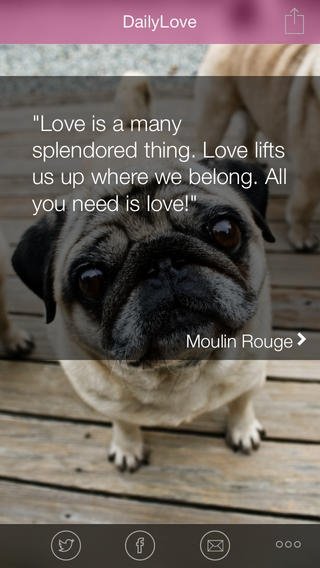 On iTunes: itunes.apple.com
Price: Free
This app features a collection of inspirational and heartwarming quotes from movies about love and relationships. Seriously, it's like having Valentines Day, every day. You can customize the background photo on the app and you have the ability to set when you'll receive new quotes! The app shows you the quote and tells you which movie it's from. From there, you can even visit the movie's IMDB page!
---
7

Be Positive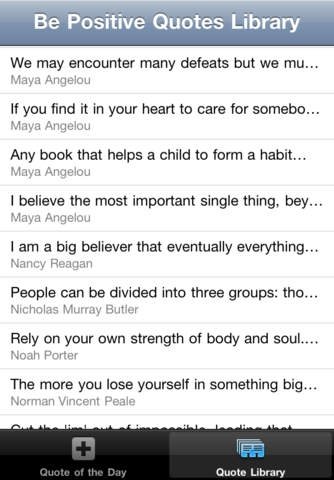 On iTunes: itunes.apple.com
Price: Free
This app serves up a random "Quote of the Day" from their ever-growing library of quotes collected from across a broad array of authors, poets, celebrities, motivational speakers, and more. They'll definitely motivate you and inspire you to take a step back and remember your goals, priorities, and dreams.
Well, there you have it. These are just seven out of many awesome apps where you can find inspirational and motivational quotes. Which app is your absolute favorite to use?
---
Comments
Popular
Related
Recent