Smartphone games to play at the airport are a great way to pass the time. If you don't love to shop, don't want to spend time in the food court, or the airport hasn't got anything interesting to do (although some airports are a destination in themselves these days) then your phone is your best buddy for warding off terminal boredom (ha ha – see what I did there?). Download these smartphone games to play at the airport and you're good to go.
---
1

TapQuiz Maps World Edition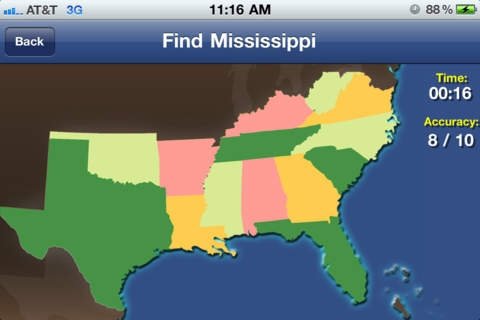 Play it: itunes.apple.com
This is one of the most suitable smartphone games to play at the airport because you can learn about where the planes are heading off to. Maybe it isn't the most exciting game in the world, unlike the others on this list, but it sure beats sitting doing nothing at the airport.
---
2

Asteroids Gunner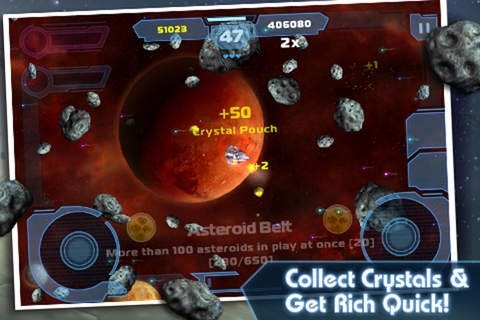 Play it: itunes.apple.com
Asteroids was originally an arcade game released in 1979 in which the player is flying a spaceship traveling the interstellar void while avoiding being reduced to dust by a multitude of meteorites and vile enemies. The asteroids may arise from any side of the display screen. Graphically the Asteroids Gunner app is rather pleasing to the eye. It has nice colors and light effects. It has more than one hundred and fifty waves of enemies in three galaxies. It has three vessels with different features to unlock, and lots of upgrades available. Asteroids Gunner promises countless hours of playing pleasure. It is a nice app for anybody who feels like a little nostalgia trip, or simply somebody who wishes to kill a few hours.
---
3

Monopoly Hotels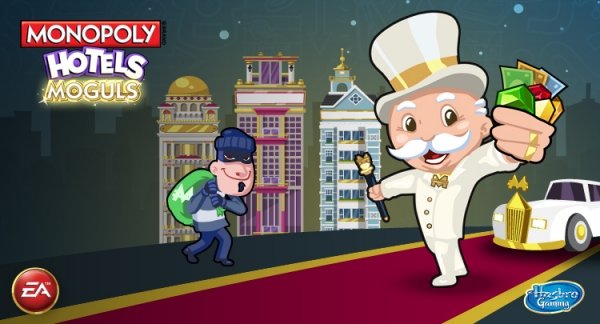 Play it: ea.com
A new Monopoly game is always a great opportunity to come together to loot your family members and friends. Monopoly on iPhone and iPad incorporates the rules of the board game. As its name suggests, you build hotels in Monopoly. This time there is no need to move a piece or roll the die. All you need do is simply buy the hotel and then complete the renovation to make it habitable. Fortunately, Monopoly does not lose its ultra-capitalist ethos. The construction of the hotel uses a simple drag / drop mechanic to build the rooms or attractions you desire. Each has a different shape, often in connection with its owner, and each room will bring a certain amount of money in a certain period of time. Therefore, if you are able to jigsaw your shapes together without wasting space, then you can amplify your earnings efficiently.
---
4

MAYDAY! Emergency Landing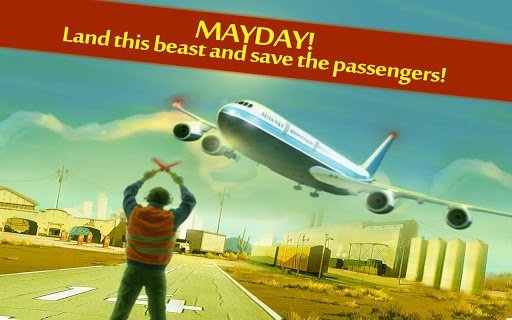 Play it: play.google.com
Worried the pilots will pass out through food poisoning like the pilots in the movie Airplane? Practice your emergency landing skills with this app. It is one of the most ideal smartphone games to play at the airport (unless you have a fear of planes crashing!).
---
5

League of Evil 2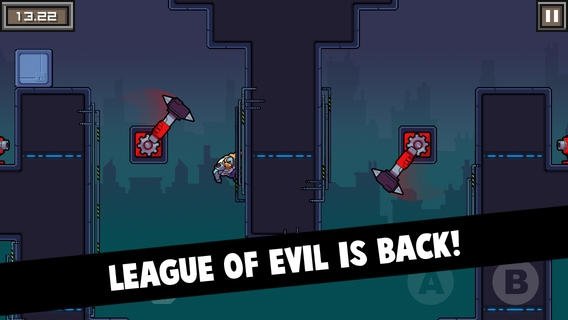 Play it: itunes.apple.com & play.google.com
The missions in the League of Evil 2 are not very clear. They seem to be a little mish mashed, as does the storyline, but it isn't really a big problem. This game is not trying to be the next Lord of the Rings, it is just a fun little distraction. You control the agent with two arrows, a jump button and an attack button. Your character may have boosted jumps and double jumps. He may climb walls and dodge lasers. You can sidestep squads of riot police with varying degrees of success. Accuracy and carefulness are not the keys to this game. Standing still is your fastest way to die. The controls for the game are a lot better in this version than they were on the first. They are a lot more responsive, but they are not going to win any prizes. Luckily this is okay because the game does not require a lot of accuracy, and the best way to beat it is to go as fast as you can to whatever area has no bad guys or flying bullets.
---
6

City Friends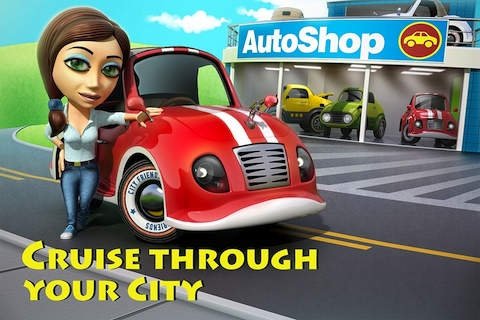 Play it: itunes.apple.com
In this game, you're able to build your own dream city, in a similar way that you could in the game Sim-City. You are able to create a dream utopian city full of parks, businesses, restaurants, etc. You can play as the mayor and increase your population to a massive size. The user guides and tutorials for city friends are fairly good. The best tips, hints, tutorial advice I can give you is to advertise your game on places like Facebook and ask your friends to move in next to you and to become your neighbors. By doing this, you can trade with them and it will give you a massive advantage over the game. They will also be the mayor of their cities, and they will be able to trade with you and under whichever circumstances you wish.
7

Saving Yello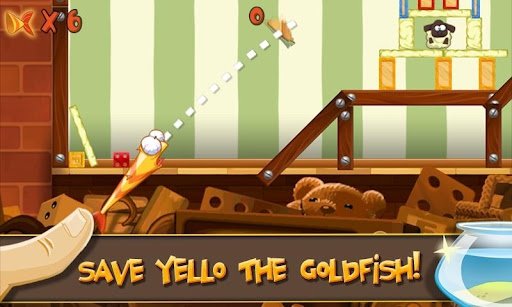 Play it: play.google.com & itunes.apple.com
The mechanics of the game are very simple and very similar to the Angry Birds game, except for that you are supposed to fling the fish. Instead of throwing disposable characters into an object, you are supposed to throw the fish, so as to aid its escape. The game has a solid and classic gameplay that has been proven repeatedly with the Angry Birds app. Unlike Angry Birds, where points are based on random physics, Saving Yello manages the variables to the millimeter. The game requires much more destruction than Angry Birds, resulting in more points for combos.
Now it's your turn to join in and let us all know which are your favorite smartphone games to play at the airport – or other times when you're hanging around, busy doing nothing.
---
Comments
Popular
Related
Recent