Over the years, iPhone's basic apps haven't changed much, leading many to find better pre-loaded iPhone app alternatives. Many of the apps that come already loaded on your iPhone cover the bare basics of what you need but don't really give you anything extra. So if you're looking to get a little more out of your iPhone than what Apple provides you with, download these 10 best pre-loaded iPhone app alternatives! Best of all, just like your iPhone's pre-loaded apps, all of these options are FREE!
---
1

Waze
itunes.apple.com
Sadly, Apple's pre-loaded maps app has years to go before it is anywhere as good as Google maps. However, although you can download the Google maps app as an iPhone app alternative, I suggest getting Waze instead! Waze is a fun, community-based traffic and navigation app that has over 40 million users. The app lets you join forces with other drivers to outsmart traffic, save time and gas money, and improve everyone's daily commute! Waze will give you the quickest route to your destination every time! Plus you get to create your own cute little Waze character, connect with your friends, and earn points!
---
2

The Weather Channel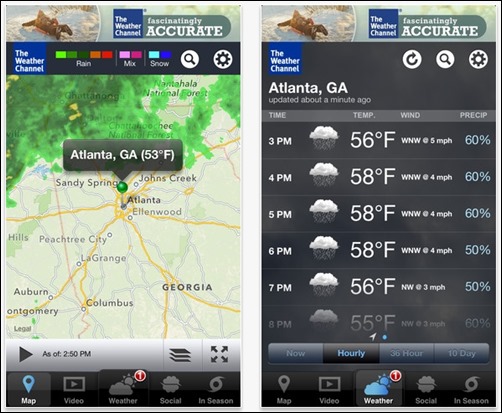 itunes.apple.com
Apple's pre-loaded weather app only provides you with a minimal amount of weather information. It only gives you 6 days' worth of weather, only 1 day worth of hourly forecasts, and no radar! Instead, download The Weather Channel app! It provides you with a longer hourly forecast, up to 10 days' worth of weather predictions, a radar map, and even a pollen forecast!
3

Fetchnotes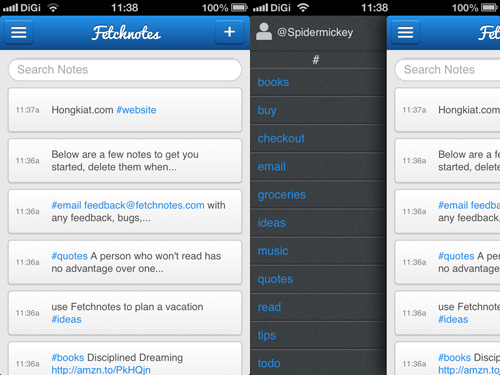 itunes.apple.com
Many people don't ask for more than what Apple's pre-loaded Notes app gives them, but for someone who takes a lot of notes like me, Fetchnotes is a much better app to use! Fetchnotes makes note-taking as easy as writing a tweet using # categories and @ mentions. It's a cross between note-taking and to-do listing that helps you forget less, do more and feel in control. Plus, when you first open the app, you get to see their adorable dog mascot!
---
4

Spotify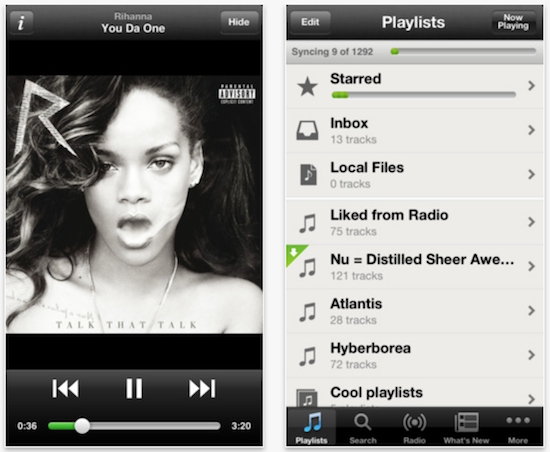 itunes.apple.com
One of my new tech-world pet peeves is when people pay money to buy more than one song on iTunes. That's because for $9.99 a month (the price of one iTunes album), you can have UNLIMITED music and even store songs on your phone to play offline! Spotify is one of my favorite apps and services to use. The app itself is free but you can't use it unless you have a paid membership. You can however try Spotify for free for 30 days. So trade your iTunes store app for Spotify!
---
5

Brewster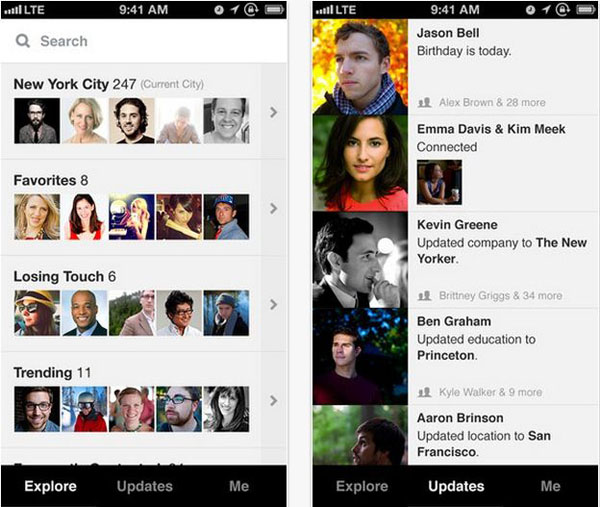 itunes.apple.com
Unlike Apple's pre-loaded Address Book app, Brewster merges all of your contacts from all your favorite social network sites to create personalized profiles. You can search your contacts based on anything from names to interests and view updates that help you keep track of what is going on in the lives of people you know! Plus it keeps you up to date with how long it's been since you've connected with someone, when someone's birthday is coming up, and if their information has recently changed via their social networking sites.
---
6

Google Chrome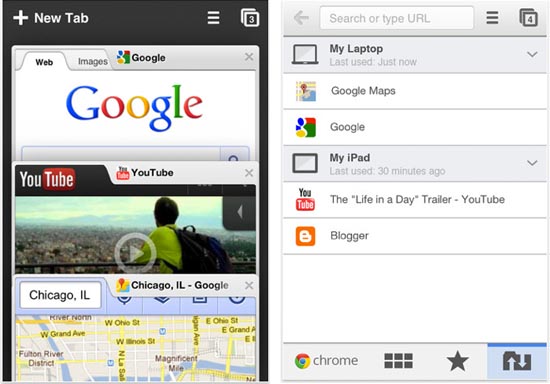 itunes.apple.com
Although Apple's pre-loaded Safari browser isn't terrible, it seems to be lacking something. Not to mention it only syncs up your preferences if you use Safari on your computer, not your mobile devices. So instead, I use Chrome, which syncs up my history, bookmarks, auto-fill settings, and everything else across every single device. If you already use Chrome on your desktop computer, then this app is definitely a must. If you don't like Chrome, Dolphin Browser is also another free browser alternative.
---
7

Flayvr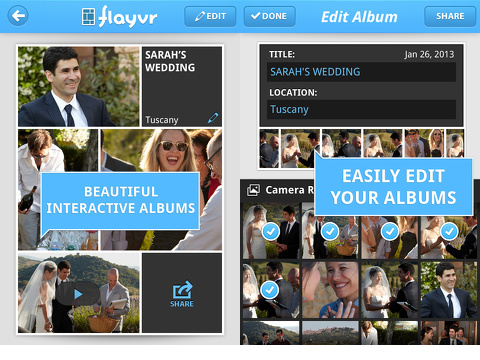 itunes.apple.com
The pre-loaded iPhone app I hate the most has got to be the Photo app. It is so hard to find photos and videos in that app, especially when I have to find time to sit and put them all into albums. However, with Flayvr all your iPhone's photos and videos are magically sorted into interactive albums, for you to keep or share with friends! Flayvr puts an end to endless scrolling in search of your favorite life moments. You can add photos and videos to your albums while also hiding those you don't like without having to delete them. It also makes it super easy to share a picture or an entire album on your social media sites.
---
8

Hike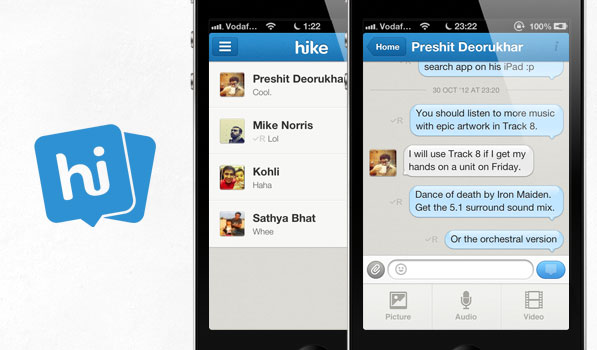 itunes.apple.com
Hike is a great alternative for the iPhone's text messaging app. Unlike the other popular alternative WhatsApp, Hike is free and allows you to message both other Hike users and non-Hike users. If you don't have unlimited text messaging, Hike is great as it lets you send free messages to your friends and family using your 2G, 3G or WiFi connection. You can also share status updates with your closest friends and it lets you choose cute mood icons. It's somewhat like AOL Instant Messenger and SMS combined!
---
9

Mailbox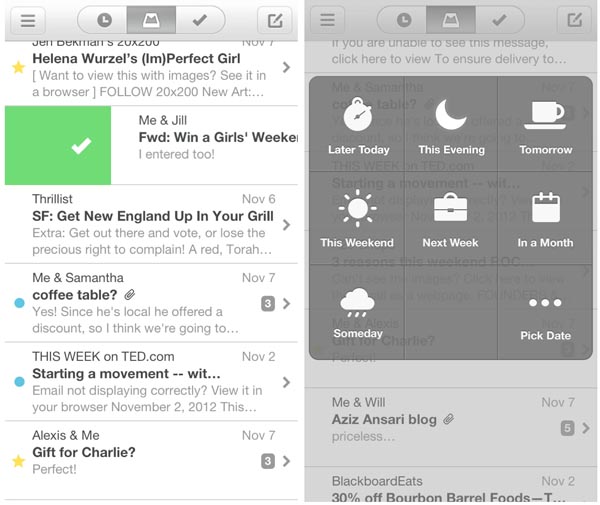 itunes.apple.com
I have no real issues with the pre-loaded email app, but if you're a Gmail user and looking for a good alternative, try Mailbox! Mailbox is a completely redesigned inbox that makes email light, fast, and mobile-friendly. You can quickly swipe messages to your archive or trash, scan an entire conversation as if it were a chat, and snooze emails until later with the tap of a button. Mailbox's main goal is to help you get to zero in your inbox and stay there. It is currently for Gmail only but other email platforms are coming soon!
---
10

Sunrise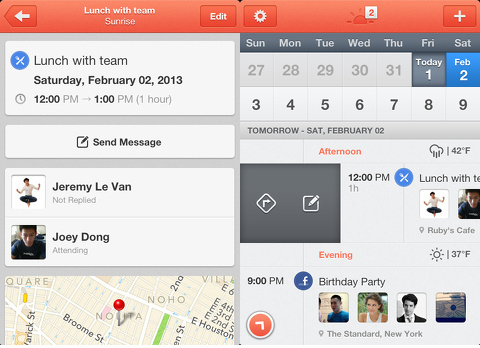 itunes.apple.com
For someone who has a lot of appointments on their calendar, Apple's pre-loaded app may not have everything they need. If that's the case, download Sunrise! Sunrise is a free calendar app made for Google Calendar users. It also connects to your Facebook and LinkedIn accounts to pull over events and photos. It also lets you know the weather of the location of an event and gives you Google map directions!
Keep in mind that you can't delete your pre-loaded iPhone apps. So if you want to get a few of them out of the way, I recommend putting them in a folder and putting the folder on a blank iPhone "page." That way, you don't have to see or use them unless you want to. Which do you use more often, the pre-loaded apps or alternatives you downloaded from iTunes?
---
Comments
Popular
Related
Recent