There are so many unbelievably cool apps for couples to use and stay connected with each other. Whether you're in different countries, states, or even across the hall from each other, these apps will keep you feeling closer than ever. I definitely suggest downloading all of them! Check out some of the awesome apps for couples and then let me know which ones are your favorites.
---
1

Couple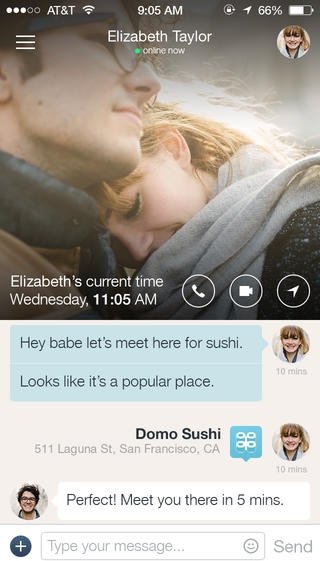 On iTunes at: itunes.apple.com
I can't believe I had no idea that this app existed until recently. It's an awesome and more intimate way to share your life and stay in touch with your favorite person. You can share video, audio, photos, and stickers and it's completely private! It even features a "ThumbKiss" - when you want to be close, touch the same spot on your phones and they'll vibrate simultaneously, and there's your kiss. How sweet is that?! You can also sketch together in real-time and make phone calls or FaceTime from inside the app. Being free, this is one of the best apps for couples!
---
2

The Ice Break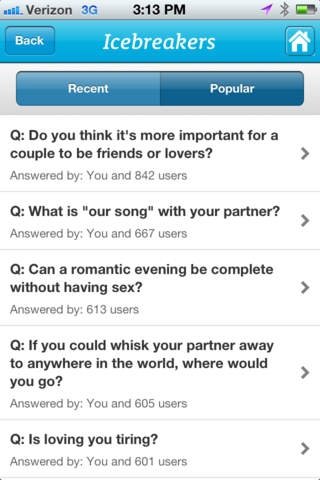 On iTunes at: itunes.apple.com
This $1.99 app is all about getting to know your significant other better. The app will send you fun questions to answer once a day and you can see the other's response! As you answer questions, you can collect 'Date Night Coins,' which you can exchange for local restaurant discounts.There's also a private "Wall" on which to share photos and messages. It's an app that'll help keep your relationship growing and help you learn something new about your significant other every day.
---
3

Between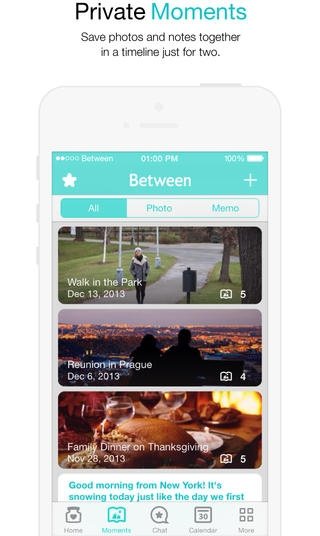 On iTunes at: itunes.apple.com
Between is a private and secure way for couples to share and store all of their memories. It provides an exclusive communication channel just between you and your lover. The app offers a 'shared calendar' to plan dates and keep track of all your special days. With 'Moments' you can share photos in a private album. The free app also offers 1-to-1 chatting!
---
4

Avocado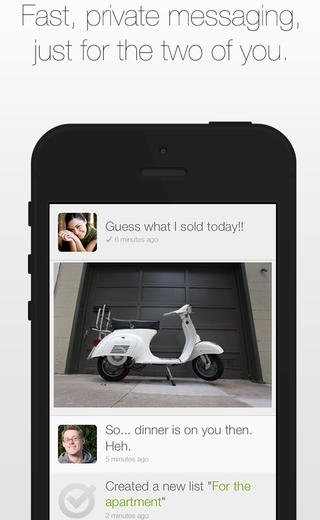 On iTunes at: itunes.apple.com
On this free app, you can send messages, share calendars and lists, doodle on photos, and a whole lot more. Plus, how awesome and quirky is the app's name? Fun fact for you all - avocados can only grow in pairs. So I guess it makes sense that there's a couple-based app with its name! The app is also available on the web so you can always stay connected with your other half, no matter what.
---
5

Kahnoodle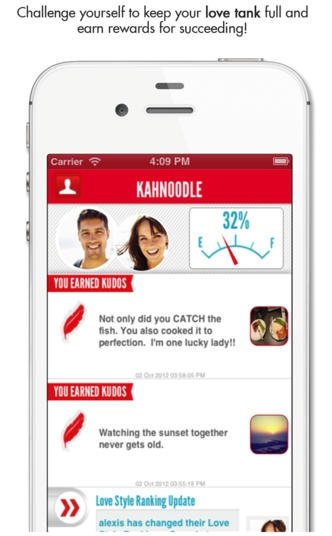 On iTunes at: itunes.apple.com
Kahnoodle is the best app to keep your relationship alive and strong! Couples who use this free app can discover affordable date ideas available in their city, create 'love coupons' to show their love, thank their significant other for all they do with 'kudos,' and send messages when they are long distance. You even get tips and reminders for special things to do to keep your partner happy!
---
6

Love Maps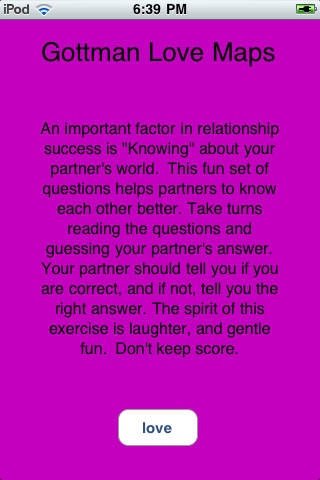 On iTunes at: itunes.apple.com
For $1.99, this app features 87 different questions that'll help a couple develop a 'love map' of their partner's world - including their history, concerns, preferences, and current issues. One of the question reads, "Who is your partner's favorite relative, and why?" Are you able to answer that question about your significant other?
---
7

Simply Us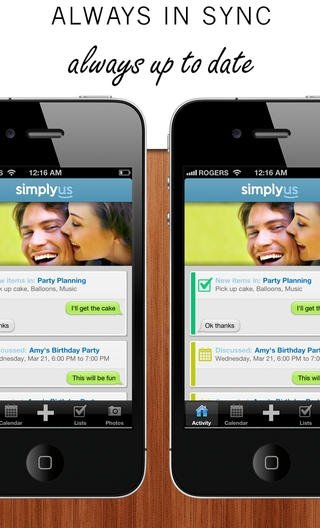 On iTunes at: itunes.apple.com
SimplyUs helps couples organize their lives together. It's a private place where you stay close with each other. You can share calendars, lists, memories, messages, and everything else that's important to your relationship - all in one place, and all for free. It's great for managing busy schedules and making sure you always set aside time for each other.
Well, there you have it, These are just seven out of many awesome apps for couples. It's truly fascinating how social networking can keep a couple together even when they're far apart (in the next room, or even a different state). Which app is your favorite to use?
More
Comments
Popular
Recent