There are self help apps for any issue, any personality trait you want to cultivate or correct or any habits you want to stop or develop. Having a resource on tap for you to dip into whenever convenient is a great way of moving forward with goals you have set yourself. Here's just a very small selection of the huge volume of self help apps out there – maybe one is just the one you're looking for.
Table of contents:
1

The Habit Factor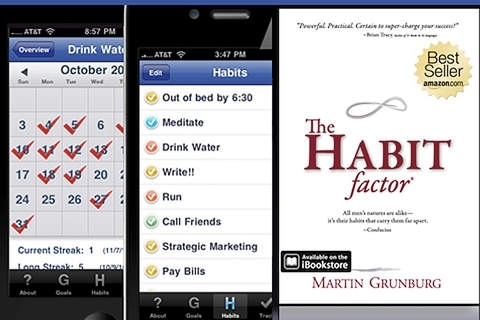 On iTunes at itunes.apple.com
This app helps you to set up positive habits. The amazing work of Lance Dodes has helped to show the positive and negative habits we may develop. He shows how addiction is part of psychological displacement, which also leads to the conclusion that we may achieve our goals through habit alone. With this app you set up goals and deadlines and then monitor them as if you were growing a plant in a flower pot. You watch as your positive habits set themselves up to help you achieve your goals. This may be what you find to be one of the most powerful self help apps ever.
2

IStress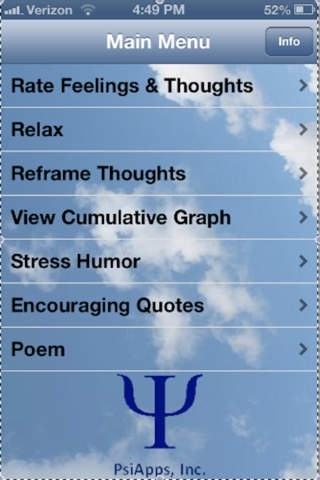 On iTunes at itunes.apple.com
Some self help apps (like books and courses) have dubious records. It seems that they work for some and not for others. If you suffer from anxiety or have trouble managing your stress, then it is possible that an app as simple as iStress may help you. They use several techniques, one of which may work for you. The thought reframing is an old concept that has some merit, and the app may help you keep at it enough to experience a little success at managing your stress.
3

Stop Smoking Cigarettes Now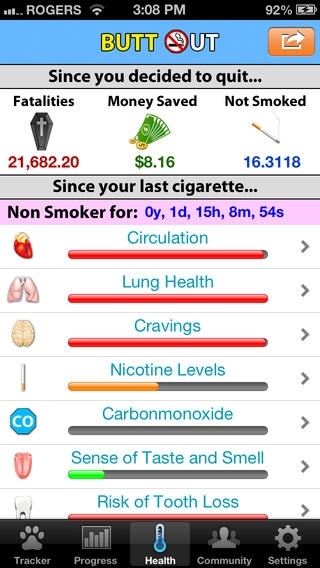 On iTunes at itunes.apple.com
Smoking for most people is an addiction, and you will need to know the reason for that addiction before being able to stop without replacing that addiction with another. If, however, your smoking is more of a habit, or even a compulsion, then this app may help you stop by simply tracking your progress after stopping. Showing you how much money you are saving and making quitting into more of a game may be all the incentive you need to stop smoking.
4

Gratitude Journal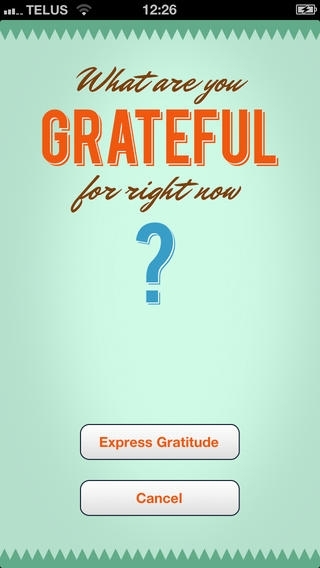 On iTunes at itunes.apple.com
As you may have guessed by the name, this app helps you in your life by reminding you to record the things you are grateful for. It dwells on the positive factors in your life and helps you focus on changing the negatives for the better. If this app helps you to appreciate what you have a little more, then it is the best of all of these self help apps.
5

LiveHappy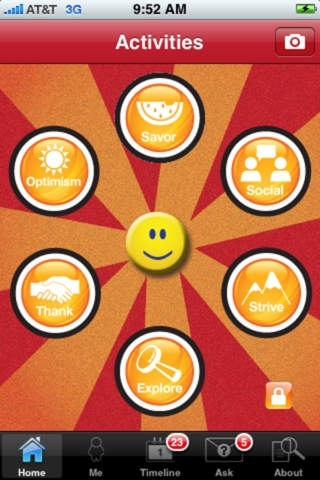 On iTunes at itunes.apple.com
This is an app that uses a skewed form of self talk in order to help you change your mindset from a less negative one into a more positive one. The app may work for some people, but has been getting unfair reviews. The reviews are unfair because the app needs you to already be in a semi-positive mindset, and requires you to keep up the exercises and app use for extended periods. Its lack of instant answers and success has caused it to receive too many unfair reviews. Like many things, rewards come if you are prepared to stick at it.
6

My Instant Coach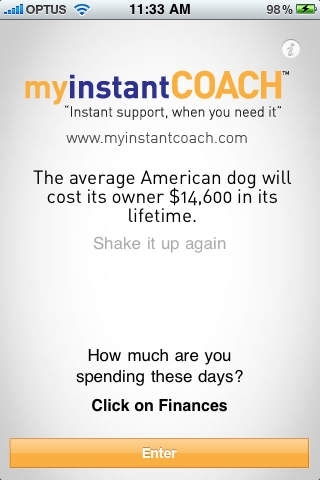 On iTunes at itunes.apple.com
If you ignore the silly pseudoscience, this app is actually helpful. It is helpful less for the fact that it is as groundbreaking as it claims, and more for the fact it actually reminds you to focus on your life. How often have you sat down and planned your career, assessed your long-term finances, or judged the health of your relationships? This app allows you to do all of that, turning your iPhone into your own mini life coach.
7

BreakkUp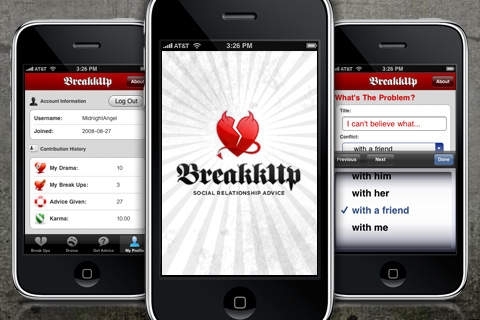 On iTunes at itunes.apple.com
Submit your problems to a community of strangers, and see if they can help you. It is easier to admit your more embarrassing or upsetting problems to strangers, which gives this app more potential than self help apps that simply give template answers. Relationships have a way of cutting through every layer of human psychology, from a person's feeling of self, right down to self preservation and our base instincts. It is why we feel so confused, lost and even suicidal after a breakup--this app may help you to understand your seemingly irrational feelings by connecting with others who are having them.
Do you think any of these apps will help you? We'd love to hear of any self help apps you have had some success with.
Please rate this article