If you're still using a paper calendar to keep track of all of your appointments, plans, and dates, you've just got to upgrade, and try one of the best calendar apps for organizing your hectic life! I mean, why not? You carry your smartphone everywhere, and with a few taps with the right calendar apps, you can update your plans, check your notes, and more, even on the go. If you're looking to get organized, or you're just tired of having to buy a new paper planner every year, it's time to check out these calendar apps. With so many to choose from, there's bound to be one you'll love!
---
1

Memmo Pro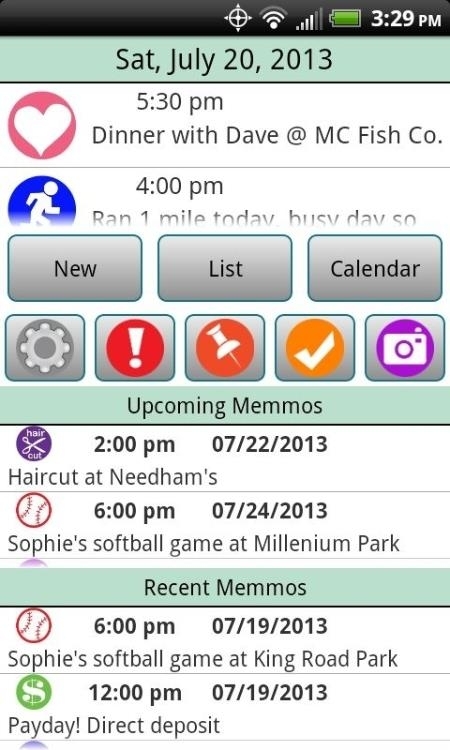 For Android at: play.google.com
This is my all time favorite of all the calendar apps I've used, and there's one big reason why: all the cute icons you can use to "tag" your entries! For instance, if you're a runner, like me, you can use the little running icon each time you go for a run… then if you want to see them all, you just tap the icon and track your progress. And there are so many icons to choose from. I also like that you can add a photo to your entries, and then share them on Facebook, too… is there anything this app can't do? If you're still not convinced, try the free version first, then once you fall in love – and you WILL fall in love with it – you can upgrade to Memmo Pro.
---
2

Business Calendar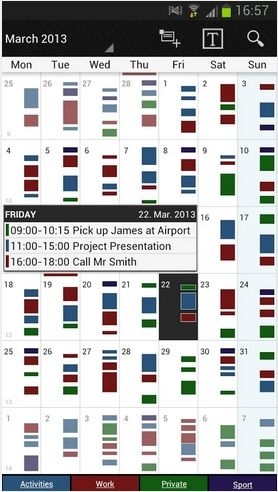 For Android at: play.google.com
If you're looking for a calendar program strictly for business use, something that's utilitarian and gets the job done, this is the app for you! It's very no-nonsense, and I really like the "color block" appearance, so you can see at a glance what you've got planned in a day, and where the down time is.
---
3

Menstrual Calendar Premium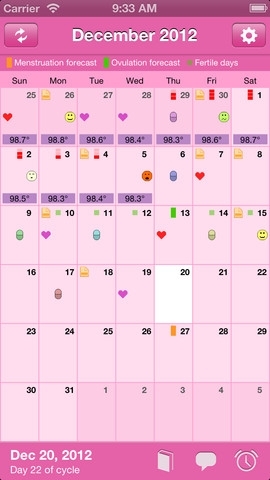 For Android at: play.google.com
On iTunes at: itunes.apple.com
If you've ever been surprised by your period while on vacation, then you know how essential it is to be able to plan ahead, and maybe make those special plans when you're not on your Bye Week. That's where this brilliant and easy-to-use calendar app comes in handy! It's so much more than a 28-day counter, though – use it to keep track of everything relating to your lady bits, including medical appointments, most-fertile dates, when you've had sex, and the like.
---
4

Easy Calendar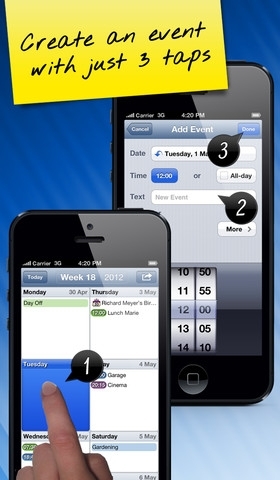 On iTunes at: itunes.apple.com
The name says it all, doesn't it? And what could be easier than a calendar that allows you to enter a new event or appointment with only three quick taps? While there aren't a lot of bells and whistles with this app, it's perfect for someone who wants a simple, easy calendar… like me!
---
5

Calendars+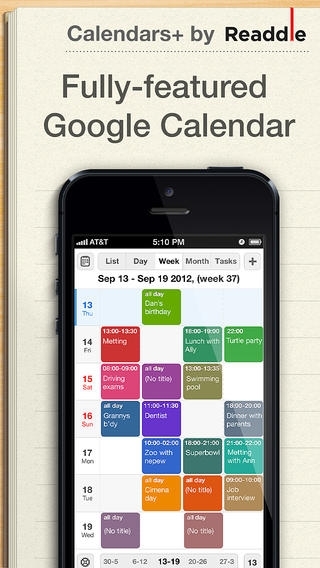 On iTunes at: itunes.apple.com
From a design perspective, this calendar is so cool, I had to include it in my list. It's very clean and bright, and the closest thing to the ease of using a pen and paper planner. I love the vibrant colors, and again, the color blocks so you can quickly see what you've got going on.
---
6

Week Calendar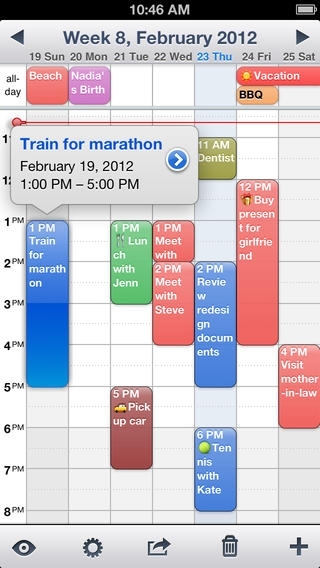 On iTunes at: itunes.apple.com
This calendar is sort of the cream of the calendar apps crop, if you use an iOS device, like an iPhone or an iPad. It's available in 24 languages, and is compatible with just about any other calendar, including iCloud, Exchange and Google. And like with Memmo, there are lots of little icons you can use to "tag" certain entries.
---
7

Calvetica Calendar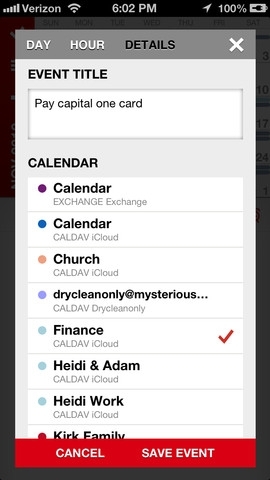 On iTunes at: itunes.apple.com
I freely admit I wanted to include this app in my list based solely on the developer's name (Mysterious Trousers) but it's an amazingly handy app, so it was a shoe-in. Sure, it's not as pretty as some of the other calendar apps I've listed here, but it's straightforward and easy to use, and it even helps you manage your contacts. Yes!
With so many easy-to-use, inexpensive calendar apps, why would you want to take up valuable handbag space with that ratty planner? I especially love the Memmo app, and that "period planner" is pretty fantastic too… but which of these calendar apps do you like best? Or is there another one you use to stay organized?
More
Comments
Popular
Recent