If there's a new essential to put in your rucksack for your travels it's your iPhone, and it should include some of the best apps for backpackers. Some backpacking enthusiasts will be horrified at even the thought you take your iPhone with you, believing backpacking is travel in its rawest form, but heck, if something is going to make it easier or faster, and you get more from your trip, then go for it. Here's my pick of some of the best apps for backpackers:
---
1

Wikitravel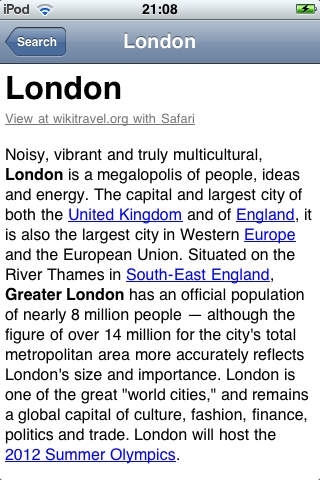 On iTunes: itunes.apple.com
This is one of the more useful apps for backpackers, as it has over 20,000 travel guides for places around the world. It means that you can literally walk in any direction and there is a chance you will be about to find out about wherever you end up. It stores the travel guides offline, which means that if you can get an Internet signal, then you may be able to find out more about smaller and less popular locations.
---
2

TrackMe

On iTunes: itunes.apple.com

With this app, you may show the world where you are and what you are up to. You can take screenshots of yourself on your TrackMe app, and add images to your location markers. You will appear on maps with pinpoints, and they may show your route (i.e. track you) as you move from one location to another. It works in almost any country so you can track your backpacking escapades as you move from place to place and country to country.
---
3

Evernote

On iTunes: itunes.apple.com

This app is very useful for backpackers if they actually make use of it. You can use it to store your newest poem if you like, or you can record the hostel address that you are planning to stay at, or track your route with notes and images. You can even create a catalog of your travels, along with voice notes, videos, text and images.
---
4

Tourist

On iTunes: itunes.apple.com

Instead of downloading the entire wiki travel catalog, simply go through the ones you require with this app and download the ones you want. It saves all of the information onto your iPhone so that you may look at it offline. It becomes one of the useful apps for backpackers when you plan your next backpacking journey, or to look up places that you may like to visit on your next trip.
---
5

Hostelworld

On iTunes: itunes.apple.com

This is one of the many ideal apps for backpackers who do not like staying in a tent. With this app, find and book a place in a hostel. It makes finding a hostel very easy, as a great many are listed, and most of the hostels have integrated some sort of online booking process, which means you can book your room too. The app also has the great perk of being free to download and use.
---
6

OffMaps

On iTunes: itunes.apple.com

There are lots of map apps for backpackers and backpacker maps online. This app takes advantage of that by allowing you to save maps from other online sources. It means that you can take maps from very popular directories, and access those maps whenever you like without needing an Internet connection. This beats taking a screenshot of maps you find online, because the maps you save with this app use GPS to show where you are on each map that you save offline.
---
7

Elevation Chart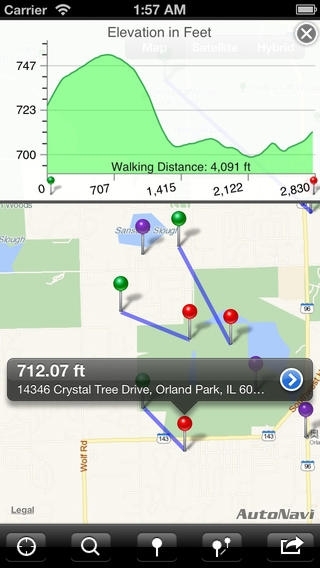 On iTunes: itunes.apple.com
You can use this app to figure out the elevation of your current walk. Tap the map at the location where you are stood, and you will be able to see the elevation of your area. You can also find the elevation of places before you go there and chart the distance between your start and finish destination and any point in between.
Therewith ends my little list of recommended apps for backpackers. You might like to check out the other post called apps for lovers of outdoor pursuits too, as there are some useful apps listed there. Do you have any apps you won't go on a trip without?
More
Comments
Popular
Recent