New Year's Eve calls to mind parties, having fun with your friends, welcoming in a brand new year, and hopefully kissing someone at midnight, of course. It gets a lot of singles pulling up their dating apps, because even though it's not as couple-centric as, say, Valentine's Day, it's pretty close. Your holiday won't be ruined if you don't have a date but if you want one and you don't have any contenders, I promise you don't have to turn to Tinder. You can ring in the new year with a new boo using some new dating apps that work a little differently than the ones you're used to!
---
1

Slipper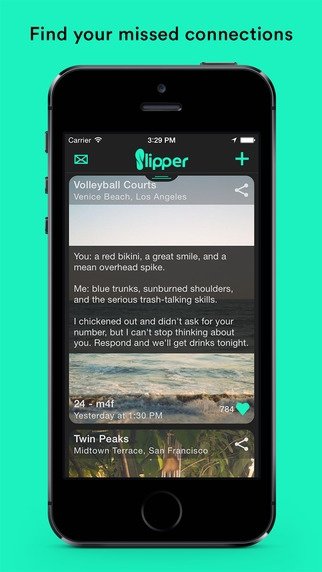 On iTunes at: itunes.apple.com
I love Slipper. I'm married so it doesn't do me much good, but I love looking at it anyway because some of the stories are so sweet. "Stories?" I imagine I hear you asking. Yes, stories! See, Slipper is like the cuter, more interesting child of Tinder and Craigslist Missed Connections, without the creep factor. It gives you the chance to find missed connections in your area – so if you spotted some hottie on the train ride home but didn't work up the nerve to approach him, you might want to check Slipper. There could be a missed connection describing you.
---
2

The League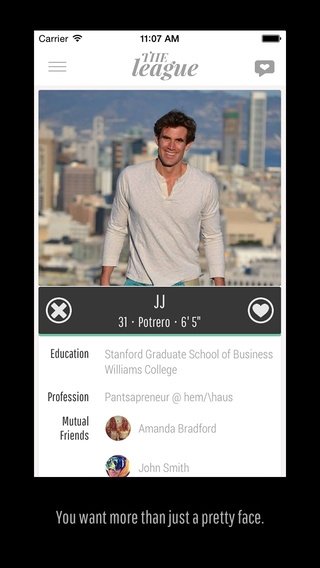 On iTunes at: itunes.apple.com
If you're tired of the creepers you find on most dating apps, The League is – well, it's in a league of its own, actually. It takes care of so many things for you! It hides your profile from your family, your friends, and even your colleagues, plus you get to actually see the bios of the people you're interested in, which means that swiping right is no longer such a crap shoot.
---
3

The Grade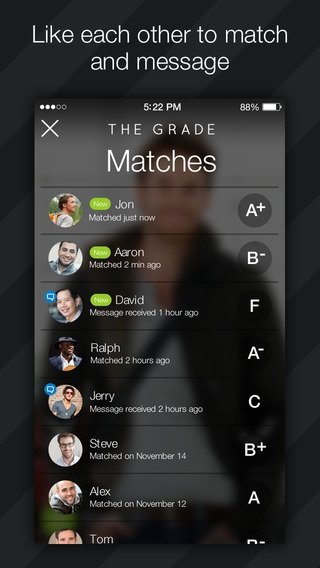 On iTunes at: itunes.apple.com
You know all those really heinous messages women get on Tinder? The ones that are so bad, Buzzfeed frequently features them and there are Instagram accounts dedicated to chronicling them? The Grade might put an end to those types of things. Wouldn't you love to grade the guys who message you with some of those truly deviant "pick up lines," or that flat-out disrespect? Better still, those grades matter: if you fail at dating, you get the banhammer. Bye, Felipe!
---
4

Tastebuds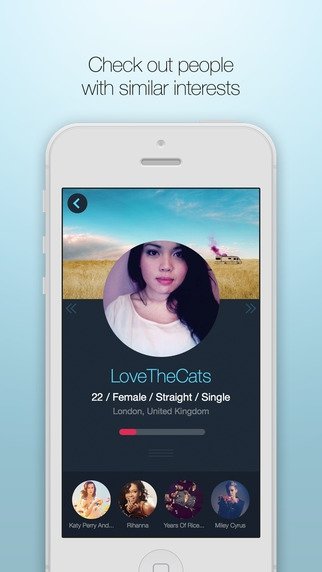 On iTunes at: itunes.apple.com
Although the name may sound a little risque, Tastebuds is a great app if music defines your life. The premise is that if two people like the same kind of music, the odds are pretty good that they'll get along. It even imports music from your library, plus you can add bands any time you like. So even if you don't find true love, you could still find someone really cool who shares your obsession with early Pearl Jam.
---
5

Hinge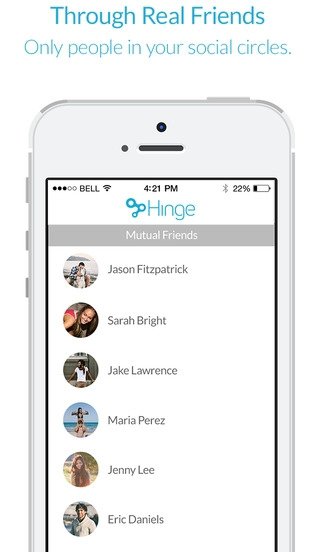 On iTunes at: itunes.apple.com
Lastly we have Hinge, which has its good and bad aspects. It matches you up with friends of friends – that is, it creates connections out of mutual Facebook friends. So if there are people you know whom you'd love to date, awesome! If your Facebook is full of people you barely know or added through Candy Crush, maybe not so much.
Sometimes you just have to try something new, and if you're looking for a New Year's Eve date, you might as well grab a new app or two. Think you'd try any of these?
More
Popular
Recent