7 Amazing Google Services You Should Know about ...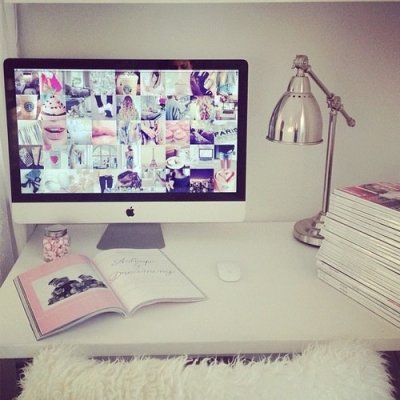 Google is one of the most innovative tech companies in the world and they have some amazing products you should know. Even though to many people Google is a synonym for online search, you should know that there are a lot of other popular Google products that will increase your productivity, that will reduce your frustration and that will even make mundane tasks more pleasant and enjoyable. If you want to see a snapshot of the Google products you use, you can go to Google Dashboard which lists some of the top Google services you signed up for and it also shows what Google knows about you. Here are 7 amazing Google services you should know about:
This is one of the most wonderful and helpful services that Google offers that will make your student life much easier. It enables you to keep up to date with academic research and progress in technology and science since it provides a search of scholarly literature across many sources and disciplines, including books, abstracts, theses and articles.
This Google product will help you create and organize notes very quickly and it gives you access to your notes, lists and photos. It's pretty light on features but it will help you stay super organized and on top of things by acting as an online calendar. Just set the time, change the color for personalized reminders throughout the week and you'll always know where you should be.
Did you know that Google enables you to build a website from scratch or from pre-existing templates? You can build one for your hobby, for your family, for your company or for fun. It's such an easy and free way to create and share web pages, so why not use it and see for yourself how wonderful this Google product is.
This amazing Google service that most people don't know about will help you gather, visualize and share your data online. This way, you'll get more out of the data you are working with. You will even be able to merge it with other sources and you will share it very easily for seamless collaboration.
This Google tool is very helpful for those people who work in education since it's designed hand-in-hand with teachers. It's designed to help them keep their classes organized, save time and improve communication with students. It's a great tool, it doesn't have any ads and it helps teachers organize assignments, communicate announcements to students and even give quick feedback.
This is one of the most amazing Google services that you should use, especially if you are passionate about art. In order to make this product, Google collaborated with various art institutions from across the world so they could give people the chance to see brilliant art pieces from the comfort of their own homes.
This is such a fun and amazing app! It allows you to search everything. Just take a picture and then, simply let Google crawl its database. If it finds your image in there, it will give you a lot of useful information about it. Give a try and see for yourself how wonderful this Google product is.
There are a lot of Google products that will make your life much easier by increasing your productivity. I just mentioned a few in this little article but please feel free to tell us about the ones you are using. What other amazing Google services do you know? Do tell!
Sources:
lifehack.org
minterest.org
{{#comments_count}} Show Commnents ({{comments_count}}) {{/comments_count}}