COMMENT
There are so many cool messaging apps you should check out! It's an awesome way to keep connected with your friends and family! A lot of these apps offer really cool things. Check out some of my favorite messaging apps - let me know which ones your favorites are!
1. Frankly Chat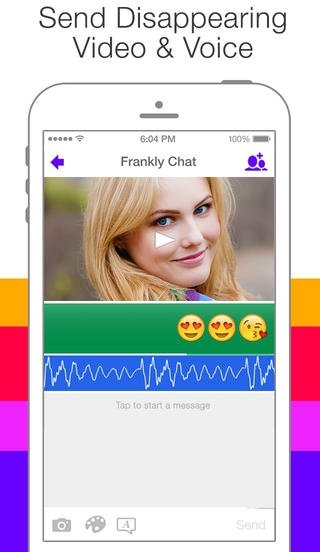 I just recently found out about this app and it's awesome! It's a whole new to chat with your friends. You can change the colors of your messages to match your mood or make your font big and loud or small and subtle. It's all about expressing how you feel! Are you ready for the coolest part? You can UN-send messages. Yeah, you read that right. No matter what you send, you can always un-send it and take it back... forever. You can also send video/audio messages! It's 100% free and totally one of the messaging apps worth checking out!
2. Whatsapp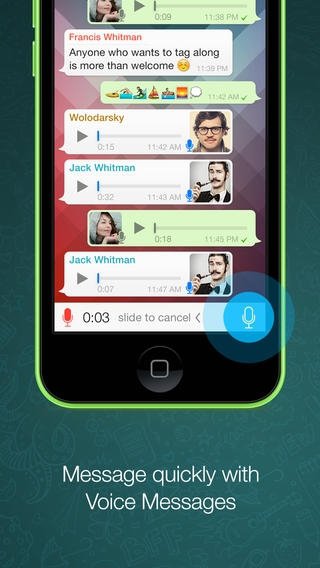 WhatsApp messenger is a smartphone messenger available for iPhone and other smartphones! You can send messages, pictures, audio notes, and even video messages!
3. Kik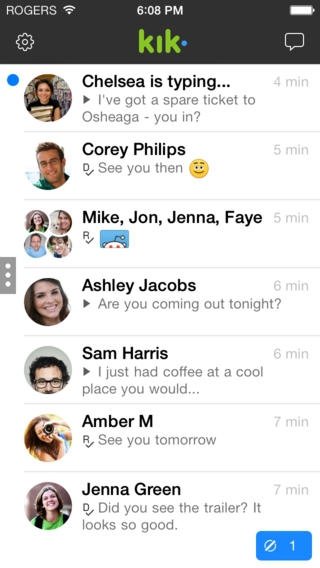 Kik is actually one of my favorite apps to use. If you were ever a Blackberry person, it's similar to BBM, which is similar to Instant Messaging! You can search/add your friends' usernames and start a conversation from there! The app lets you know when the other has read your text. Yup, so no more ignoring messages!
4. Textplus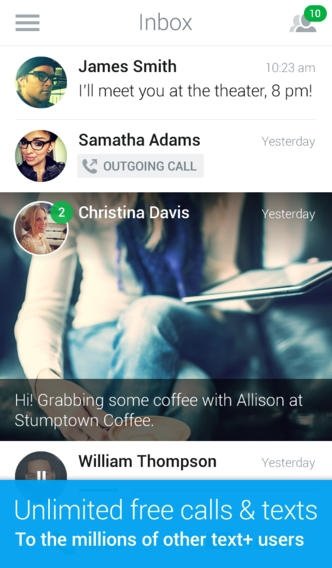 TextPlus is a really awesome app. It gives you unlimited free texting to anyone in the US or Canada. It's great for keeping in touch with friends and family that might not live nearby you. If you travel a lot and don't want to deal with calling plans, use this app! It offers cheap international calling!
5. Wechat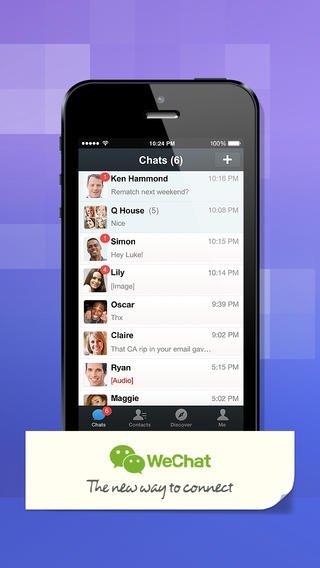 This app offers free texting, voice messages, and video calls! You can import your contacts and find/add friends instantly! the app keeps you logged on even when you don't have the app open. That way, you never miss a message! You can send your message to a friend OR with a whole group of them!
6. Skype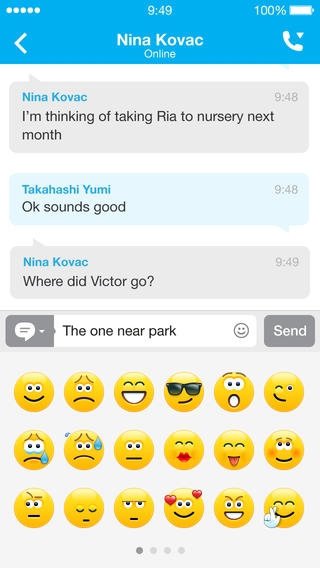 Skype's been a popular app for many years. It's one of the most convenient ways to talk to someone! On the app, you can send text messages or have the much needed face-to-face time with someone on video chat. If you travel a lot or live far away from your loved ones, Skype will definitely come in handy for you. It's a great way to keep people connected!
7. Voxer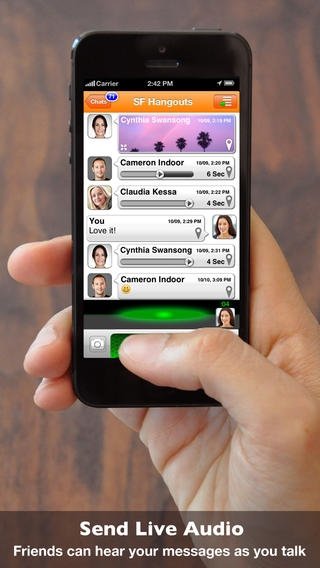 Remember how awesome walkie-talkies were?! Well, Voxer is like the modern walkie-talkie. The app lets you send audio messages to your friends anywhere, anytime. That means no more waiting for your friend to pick up or let it ring to voicemail! The app also allows you to send photos and text messages. The cool thing about Voxer is that it lets you send out your audio messages to groups! That means all your friends can hear it at the same time, instead of having to call everyone individually!
Well, there you have it! These are just seven out of many awesome messaging apps. They're all free and totally worth downloading! What's your favorite messaging app to use? Of the list, which app will you be downloading next?
13 Foundations for Sensitive and Dry Skin ...