There are so many fantastic coupon apps that are totally worth downloading! If you find yourself constantly shopping, these apps will definitely be convenient for you. From online shopping to grocery shopping, these coupon apps are great to have!
---
1

Groupon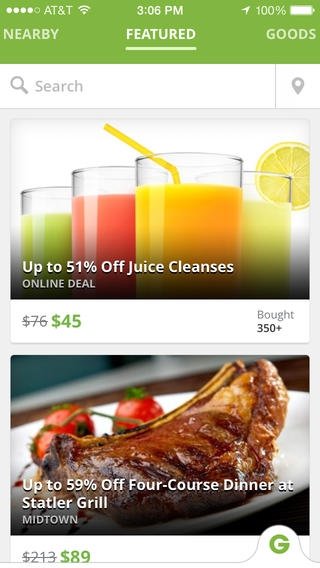 On iTunes: itunes.apple.com
Price: Free
Groupon is probably one of the most addicting coupon apps you can have! Honestly, once I downloaded it I was hooked! The app offers you unbeatable deals for 50-70% off the best stuff to do, see, eat, and buy. Once you download the app, you can start saving on everything that you're looking for! Every deal is available to use immediately, so you're never more than a few taps away from an amazing body massage, tickets to tonight's hot spot, or your dream vacay. It's an app that everyone should have!
---
2

Retailmenot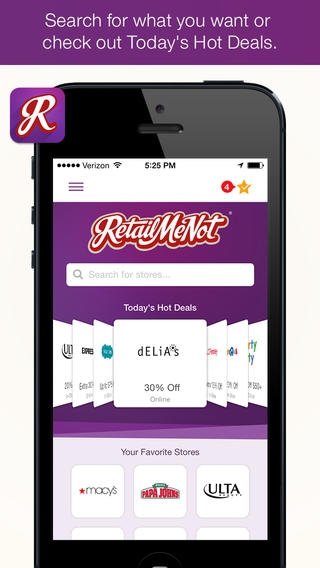 On iTunes: itunes.apple.com
Price: Free
Being an avid online shopper, RetailMeNot is such Godsend. You can shop more at your favorite stores and spend way less. You can even bookmark your favorite stores for quick and easy access to them. Save your favorite coupons and access them whenever you're ready to shop! When you're at the mall, the app will even send you automatic alerts when there are deals nearby for your favorite stores!
---
3

The Coupons App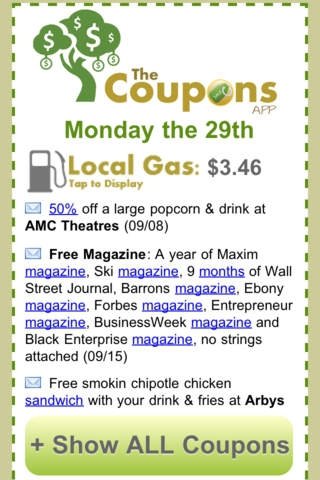 On iTunes: itunes.apple.com
Price: Free
The Coupons App is one of the most downloaded coupon apps anywhere! You can find coupon savings at your favorite stores, gas stations, and restaurants. The app features a coupon widget that displays real-time coupons throughout your day. It even gives you gas prices so you know which local gas stations are the cheapest! With the "share" feature, you can text and email coupons to your friends!
---
4

Grocery Smarts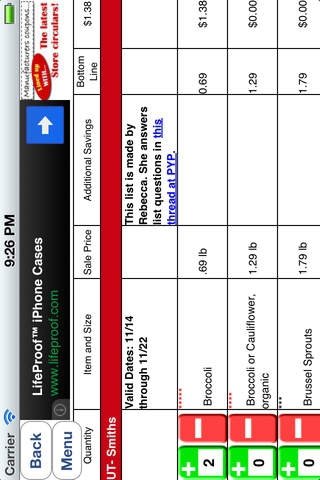 On iTunes: itunes.apple.com
Price: Free
If you love bargain-shopping, this app will be great for you. The app tracks the latest items and prices from Target, Walgreens, CVS, Rite-Aid, and Wal-Mart every week. You can plan your shopping trip based on whatever's on sale that week! The app lets you edit and save your shopping plan and even gives you an expected grand total.
---
5

Shopkick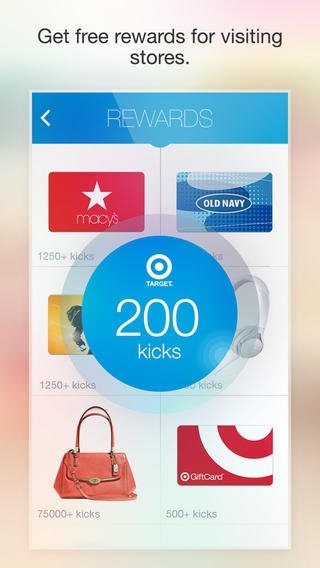 On iTunes: itunes.apple.com
Price: Free
Shopkick is the perfect way to get rewarded for shopping at your local malls. You can get kicks (points) by visiting the stores, scanning items, or just making a purchase. You can then redeem your kicks for real rewards like gift cards! Shopkick brings you the hottest deals, discounts, and must-have items right where you are. Their rewards partners include Target, Macy's, Old Navy, Best Buy, American Eagle, JCPenny, Sports Authority and Crate&Barrel!
---
6

Snipsnap

On iTunes: itunes.apple.com
Price: Free
With the Snipsnap app, you'll never forget a coupon at home again! You no longer have to cut out your coupons - your iPhone camera can do it for you! Just snap a picture of the printed offer and the app will convert all the text, images, and barcodes into a mobile-optimized offer. The app has an "in-store reminder" feature where it'll send you notifications to remind you what coupons you have saved for whatever store you're in.
---
7

Yowza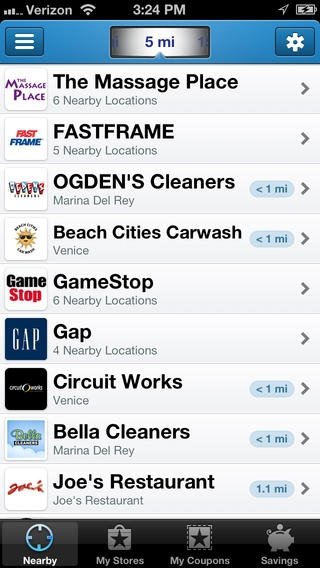 On iTunes: itunes.apple.com
Price: Free
When you launch the Yowza app, it instantly finds you deals and coupons in your area. You can choose the offer you like best and then visit the store! The store's cashier will either scan the barcode or type in the coupon code that the app provides you and then, bam! You've saved money!
Well, there you have it! These are just seven out of many awesome coupon apps you need to download! If you're an avid shopper looking to save some bucks, these apps will definitely come in handy for you. What's your favorite coupon app to use?
More
Popular
Recent