Shopping this holiday season can be so much less painless with a few apps that can help you save money. I have to tell you that I simply adore holiday shopping. Seriously, it gives me a slight high with all the great music in the background, the delicious scents that linger throughout the stores, and despite those annoying perfumes sales people, the experience is quite enjoyable. Yet, this creates a slight problem- I end up spending more than I intended, and in the process come home cursing myself. If you're like me and get caught up in the shopping "high" of the holiday season, or you're just on a budget, download a few of my favorite apps that can help you save money and eliminate the "saving while shopping" stress that can come from this time of year.
---
1

The Target App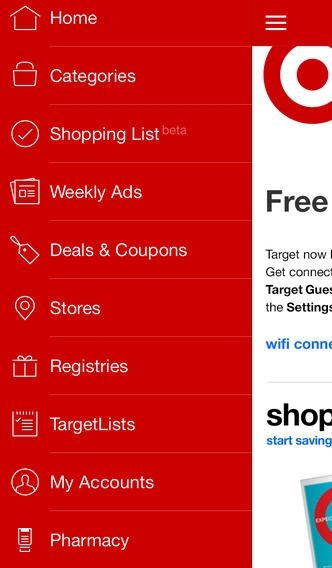 On iTunes: itunes.apple.com
On Android: play.google.com
I just love Target and they have one of the best apps that can help you save money this holiday season too. Target is full of great inexpensive goodies and sales items, but coming across so many great items can lead you to spending more money. Plus, though electronics and pricey items like these are on sale this time of year, they still cost much more money than a simple gift of scarf and gloves. So here's where the Target app comes in handy! If you're a frequent shopper at Target, this app is a must-have. You can use it to shop online, manage registries, and store and use those Target gift cards you scored over the holidays. Plus, you access your local store's weekly ad on your phone, to keep you in the know at all times. I also love that you can have daily deals and twice-a-month coupons sent directly to your phone. This means that you'll save more money and be aware of deals so you don't spend money a day or two before the item might have gone on sale. Plus, it's free and doesn't cost you a dime!
---
2

Ibotta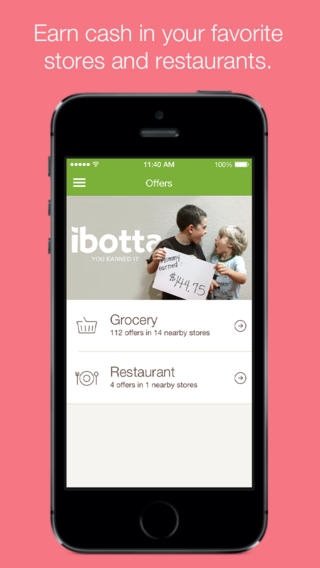 On iTunes: itunes.apple.com
On Android: play.google.com
Ibotta is one of my favorite new, free apps that's much different than your standard coupon app, which by the way, many aren't honored in stores, which is very irritating. If you're going to have a coupon app, shouldn't stores be able to scan it? Most grocery stores don't honor mobile apps, which is where Ibotta comes in handy. Ibotta allows you to log into the app and view different product offers. Each week is different, much like a sales flyer you get in newspapers and such. If you see a product you think you might like, you'll also see a value under it, such as $0.50, or maybe $1.50. Each product's value is different and you're to select which product offers you want and just skip the ones you don't. Then, you'll see simple tasks assigned with each product, like "Share on Facebook," etc. The tasks are simple though, no worries. After that, all you have to do is go shopping for the product offers you chose! Once you go shopping, take a picture of the products on your receipt, upload to your app and the selected amount of each product goes into your PayPal account. Seriously! I get PAID to buy almond milk with Ibotta, and this is so much simpler than having to fumble with coupons these days. This will save you so much money during the holidays and all year. As a bonus, there are other nonfood items offered as well, so you can save on anything from household products to bath products and more.
---
3

Walgreens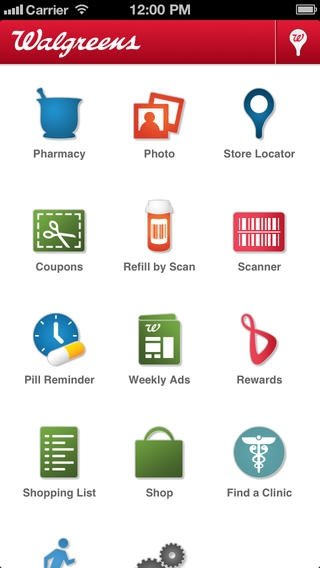 On iTunes: itunes.apple.com
On Android: play.google.com
If you're a lover of drugstore finds, getting money back at the register, and finding last minute deals, you need the free Walgreens app this holiday, my dear! You can get the cutest ideas at Walgreens for small gifts, plus their perfume and beauty items are also much cheaper than in department stores and always on sale, especially during the holidays. Be sure to check the app where you can get exclusive deals, weekly coupons, and even discounts for free photos, prescription discounts, automatic prescription pickup, and even special mobile coupons. You can also check coupon databases like Coupons.com, which will tell you how to save more money with the mobile app and even help you get cash back at the register by pairing special deals together.
---
4

SnipSnap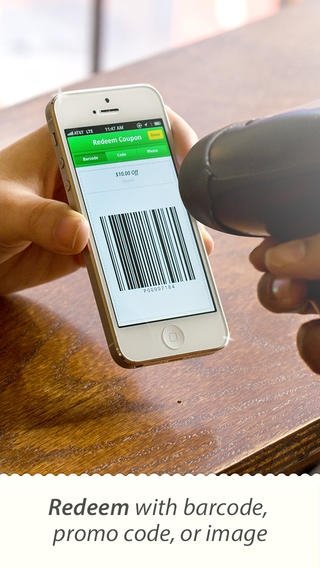 On iTunes: itunes.apple.com
On Android: play.google.com
If you hate carrying your coupons to the store and fumbling through which ones expire first, which ones you need, and which ones are for certain brands at the register, or you're like me and just forget and leave them at home, then you need SnipSnap! This fabulous free app allows you to take a picture of any coupon and it automatically stores all the coupons in the phone, which you can show at participating store checkouts. It also keeps up with expiration dates, which are organized accordingly on your phone, and it will update you on which ones are fixing to expire. As a bonus, you can share coupons with your friends on social media if you see an item they love that they might like to save a bit of dough on!
---
5

The Coupon App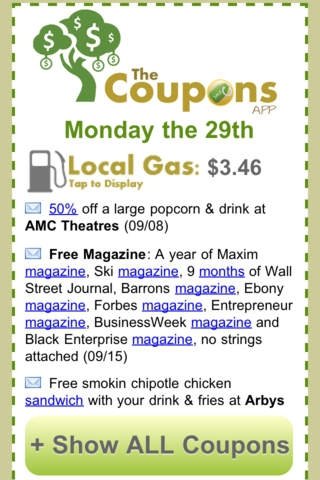 On iTunes: itunes.apple.com
On Android: play.google.com
Most people have heard of the Coupons.com app, but have you heard of The Coupon App? It's completely different and so unique. This great, free app is a must all year and especially during the holidays. Here's the deal and why you need it: this app helps you save money in multiple ways. You get daily updates on local deals and it is updated every single day. You can easily save any coupons you want, so you can find them later and even share them on social media. The Coupon App also has a large database of almost any coupon you can think of. If you're looking for a certain product, you can easily search the app to find it, and get updates on last minute deals with that item. Just use it at the register anywhere mobile coupons are accepted where barcodes can be scanned.
---
6

Shopkick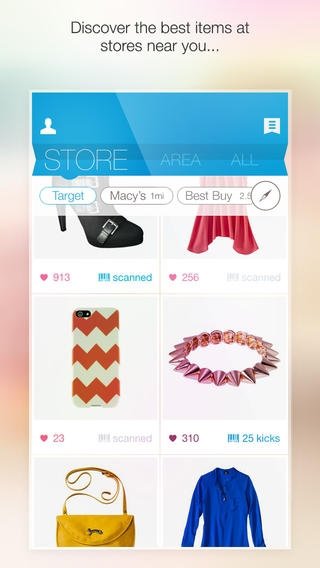 On iTunes: itunes.apple.com
On Android: play.google.com
Alright, serious shoppers out there, this free app is for you! Shopkick is fabulous if you like retail coupons from stores like Toys R Us, Best Buy, Macy's, and even Target. You can get points just by actually going to the store, and redeem those points for rewards after they build up. You can also browse the app for deals at all your favorite stores if you're not sure where you'd like to go. So, even if you don't find those perfect gifts or a cute top you were hoping for, you still get points with Shopkick just for your efforts!
---
7

Yowza!!

On iTunes: itunes.apple.com
On Android: play.google.com

This is another fabulous, free app that is one of my personal favorites because it eliminates the need to clip coupons at all. All you have to do is search for deals in your local area, then the app alerts you of new and upcoming deals, and you can easily store coupons and deals on your phone to use in stores. Just have your cashier scan the coupons directly from your phone at the register. Anything that makes couponing easier is a must for me, and Yowza!! has a large database of places and deals for coupons so the possibilities are nearly limitless in saving money.

If you have a favorite coupon app, please do share it with me! I love to save money all year, but especially during the holidays! What's your favorite coupon app?

Source: money.msn.com
More
Popular
Recent