There are so many amazing apps for food lovers. In fact, you'd be surprised at just how many apps are dedicated to bringing you your foodie needs. Whether you want to just look at awesome photos, watch how-to videos, or pick out your new fave recipes, these apps for food lovers should all be on your phone.
---
1

Foodgawker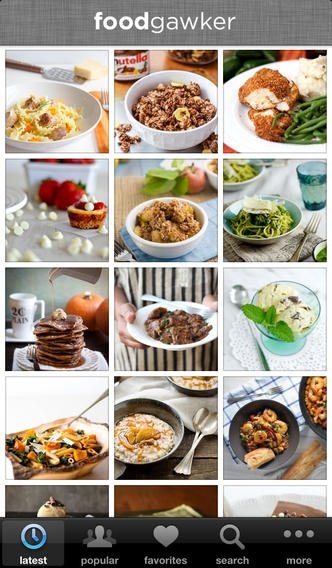 On iTunes: itunes.apple.com
Price: Free
On this app, you can let your eyes discover your next recipe by browsing thousands of beautifully photographed food images. It features a photo gallery that allows you to visually search and discover new recipes, techniques and ingredients! The photos are submitted by food bloggers from around the world. Images are published multiple times a day, 7 days a week, 365 days a year! To get more details for the photo, simply tap the image and you'll be taken to the submitter's blog post where you'll find a recipe! Foodgawker is just one of many delicious apps for food lovers!
2

Food Network on the Road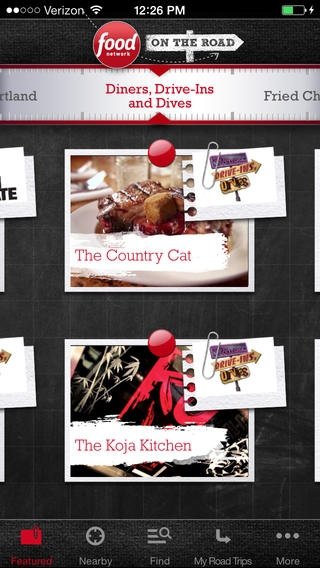 On iTunes: itunes.apple.com
Price: Free
This app is awesome! It lets you find restaurants and hot spots across the US from top shows like Diners, Drive-Ins and Dives; The Best Thing I Ever Ate; Barefoot Contessa, and more, recommended by the Food Network. The app offers the best way to plan your next food adventure, whether it's in the city you live in, one you're visiting, etc.! You can discover food destinations from your favorite chefs including Guy Fieri, Bobby Flay, Rachael Ray, and more. New food networks guides are added each month.
---
3

Harvest to Hand

On iTunes: itunes.apple.com
Price: Free
Harvest to Hand helps you find locally harvested food, seasonal venues, food festivals, farmers markets and much more throughout the U.S! You can view the listings to see what's going on near you, mark your favorites, and then share your experience with others through Twitter and Facebook. With the app, you'll definitely find some hidden food gems across your town! It's definitely a handy app for finding good, organic foods.
---
4

Evernote Food

On iTunes: itunes.apple.com
Price: Free
On this app, you can discover and save delicious recipes and amazing restaurants. Document all your cooking and dining experiences with photos and notes and then share your beautiful meals with the world. You can build your own online cookbook by using My Cookbook, where you can save recipes you want to try! You can capture all your food memories of special restaurants or home-cooked meals by taking note of your favorite dishes.
---
5

Urbanspoon

On iTunes: itunes.apple.com
Price: Free
Urbanspoon is particularly great for a foodie on the run. It helps you find nearby restaurants with ratings. customer reviews, etc. You can browse menus and photos of menu items and restaurant locations, make reservations, and more. Urbanspoon is the best app to help you "eat like a local" and find food fast.
---
6

Jamie Oliver's Recipes

On iTunes: itunes.apple.com
Price: Free
To foodies, great chefs are like rockstars. So, yes, I believe Jamie Oliver is a total rockstar. On his app, there's a huge selection of recipes, from classic comfort food and beautiful baking recipes to festive treats, quick suppers and a whole lot more. It even features a clever shopping list to make life a whole lot easier! There's even over 2 hours of HD video to help you master tough techniques. It's a must-have app!
---
7

Foodie Recipes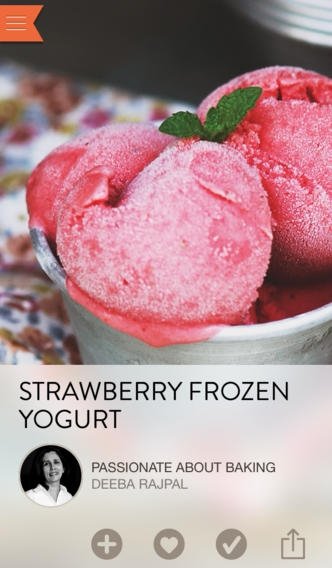 On iTunes: itunes.apple.com
Price: Free
Foodie cookbooks are filled with the best recipes from food bloggers and culinary professionals around the world. Each edition presents new recipes to inspire meals for your favorite occasions. Every recipe includes stunning photos, step-by-step instructions, prep and cook time, etc. Foodies, let's unite and get this great app!
Well, there you have it. These are just seven out of many awesome apps for food lovers. If you're a foodie, what's your go-to app for some food-spiration? Share them in the comments section!
---
Comments
Popular
Related
Recent