There are so many awesome video chat apps that you should download! It's really the best way to stay connected with people. When you're far from friends or family, video chat apps definitely come in handy. There are SO many different apps/options but these are seven of my favorites! Check them out and then let me know which ones your favorites are!
---
1

Skype
On iTunes at: itunes.apple.com
Skype is a classic and a definite savior for college students. It's one of the best ways to stay connected to far away friends and family! On the app, you can video chat and send text and pictures. It's one of my favorite ways to stay in touch with people. This is just one of the cool video chat apps you should download!
---
2

Oovoo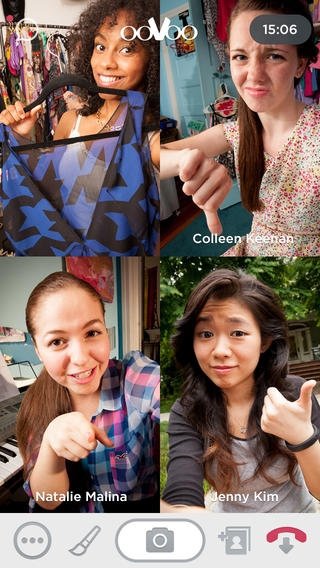 On iTunes at: itunes.apple.com
I remember when ooVoo used to be extremely popular a few years ago. It's still doing pretty well! On the app, you can make free video calls, voice calls, and text chats to easily stay connected with friends and family! The quality on the video is incredible! You can start a free group video chat with up to TWELVE people! That's pretty impressive.
---
3

Facetime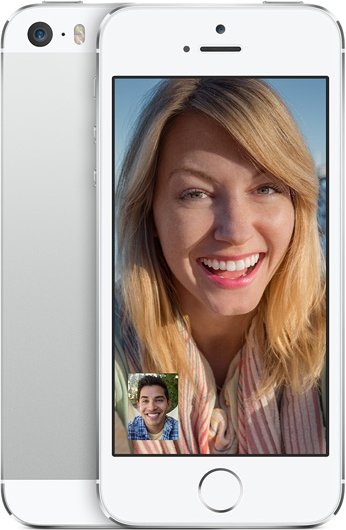 On iTunes at: Free itunes.apple.com
FaceTime is already built-in if you have an iPhone! It's definitely one of the easiest ways to video-chat with friends. You can FaceTime AND use your apps at the same time. Whenever you get off the camera, the camera will be on "pause" but you can still continue to talk to the person! It's definitely a really convenient way to chat with friends.
---
4

Line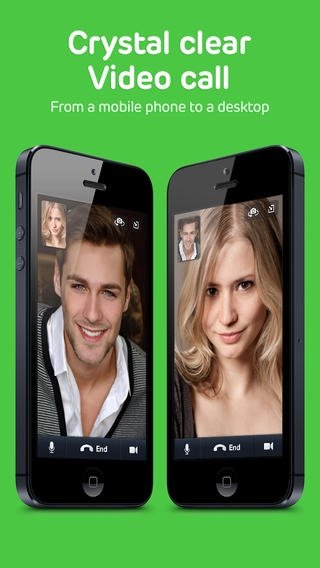 On iTunes at: itunes.apple.com
On the Line app, there are no limits! You can call and send messages as much as you want! That means free voice calls/messages, 24 hours a day! You can even send a "snap movie" to your friends. Just capture the moment in a few frames of film, add some background music, and then share it with your friends!
---
5

Tango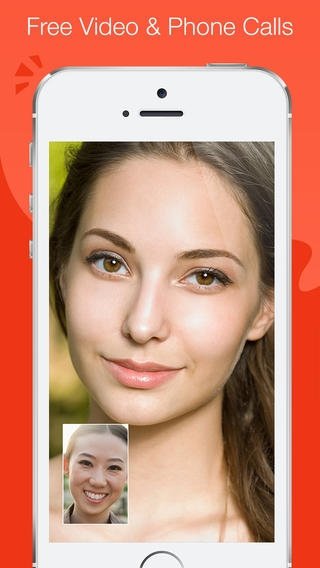 On iTunes at: itunes.apple.com
With this app, you can easily connect with friends and family, or even make new friends! You can send video and voice calls, send text messages, play games, and even send music messages! How cool is that? And it's all for FREE! When you create your account, Tango automatically finds your friends who are also using Tango. You can add them and talk away!
---
6

OKHello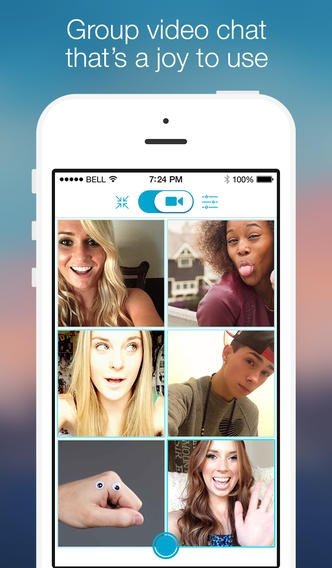 On iTunes at: itunes.apple.com
OkHello is a pretty awesome app! You can connect with friends, families, and all kinds of groups on video! You can also jump from group video to free texting and back. You can share photos, videos, texts, all for free! What's interesting about this app is that celebrities have started to use it as a way to talk with fans! Daniella Monet and YouTube sensation Jonah Green are a few who have turned to OkHello to connect with fans!
---
7

Hangouts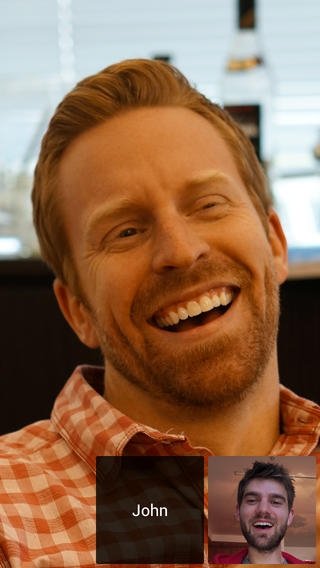 On iTunes at: itunes.apple.com
Google+ Hangouts is a messaging app that lets you send/receive messages, videos/photos, and even start free video calls! Your video calls can be one-on-one or with a group!
Well, there you have it! Who knew there were so many cool video chat apps?! There are tons more but these are just seven of my personal favorites. Which video chat app is your favorite to use?
More
Comments
Popular
Recent