There are so many cool apps for decorating. They help you discover new DIY projects, allow you to buy/sell furniture pieces, and so much more. If you're constantly looking for ways to change up your home or if you're just looking to improve on something, these apps will come in handy! Check out some of the apps for decorating that you'll love:
Table of contents:
1

Chairish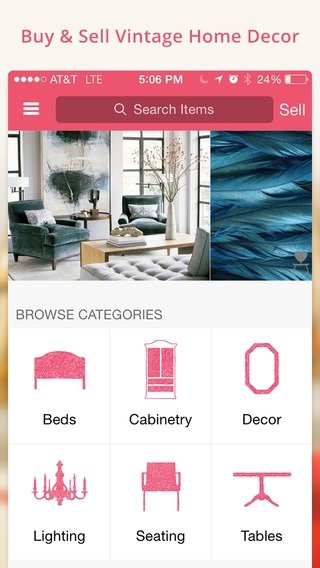 On iTunes at: itunes.apple.com
Price: Free
On this awesome app, you can buy and sell high quality, pre-loved home decor. The app makes it fun and easy to quickly list decor for sale and to buy great finds anytime. When you post something for sale, you can snap photos, write a quick description, pick a price, etc. This app makes it fun to shop for cool new pieces for your home! This is just one of many apps for decorating that you'll love!
2

Color911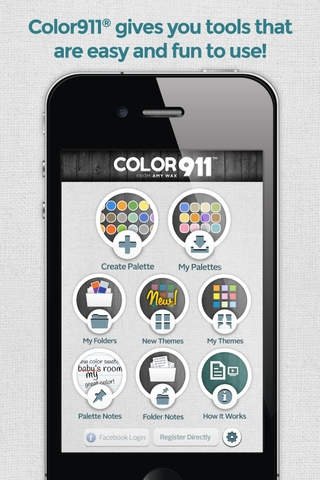 On iTunes at: itunes.apple.com
Price: $4.99
Color911 comes to the rescue for all your color needs. It helps you create your own colors, select colors from themes or photos, combine colors to make your own palettes, etc. You can even share or email them to designers, friends, and family!
3

Lofty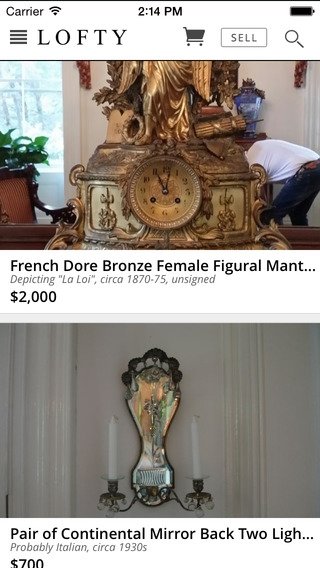 On iTunes at: itunes.apple.com
Price: Free
Looking to buy/sell fine art and antiques? Lofty is the app for you! Each item is reviewed and valued by Lofty's carefully selected network of experts, including qualified appraisers, auction house specialists, and more. Lofty will provide you with a free evaluation for the piece you want to sell and if they believe it's worth over $500, it'll be put for sale on the app. Do you have anything you'd like to sell?
4

Brightnest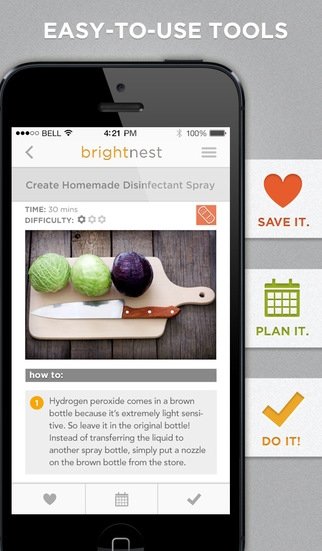 On iTunes at: itunes.apple.com
Price: Free
Brightnest helps you keep your home in great shape by helping you tackle important tasks with easy-to-follow instructions, a personal schedule, and helpful reminders. You can explore thousands of articles about cleaning, organizing, DIY projects, design, and maintenance. You can learn ways to organize your jewelry, get ideas for chalkboard paint, etc.
5

Snapshop Showroom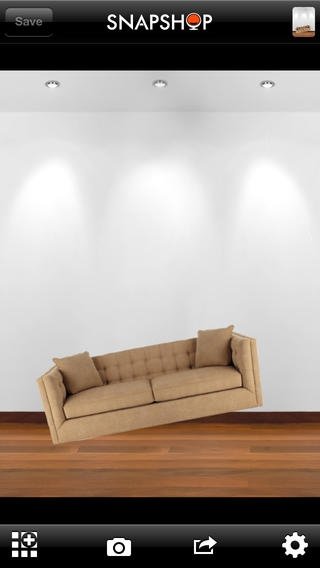 On iTunes at: itunes.apple.com
Price: Free
Snapshop will help you visualize furniture in your home! It'll give you the confidence that a sofa or chair looks great in your living room before you go out and buy it. You can browse the app's always-growing furniture catalog and choose a category you like. Pick the piece of furniture that you like and once the app brings up your iPhone camera, point it to the place where you'd like the furniture to go. Then, you can flip through different models and colors!
6

Mark on Call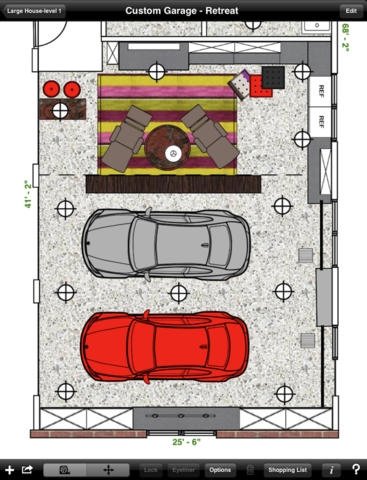 On iTunes at: itunes.apple.com
Price: $4.99
Having this app is the next best thing to hiring an actual designer. Created by interior designer Mark Lewison, this app lets people plan, preview, and carry out their design visions. Through experimentation, you can solve design problems within your existing space, or simply create your fantasy plans!
7

Zillow Digs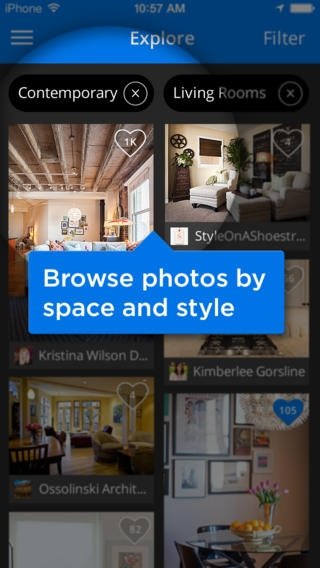 On iTunes at: itunes.apple.com
Price: Free
Think of this app as the Pinterest solely for home improvement and design ideas! You can collect images, share your favorites, and check out project costs. You can follow other users, comment on images, and even contact home professionals for their advice.
Well, there you have it. These are just seven out of many awesome apps every decorating-obsessed person (like me) needs! Which app will you be downloading for your next DIY project or decor purchase?
Please rate this article